This week, Jared Bowen reviews the best holiday theater in Boston and reviews Guillermo del Toro's latest film, "The Shape of Water."
"ELF The Musical," presented by the Boch Center at the Wang Theatre through Dec. 10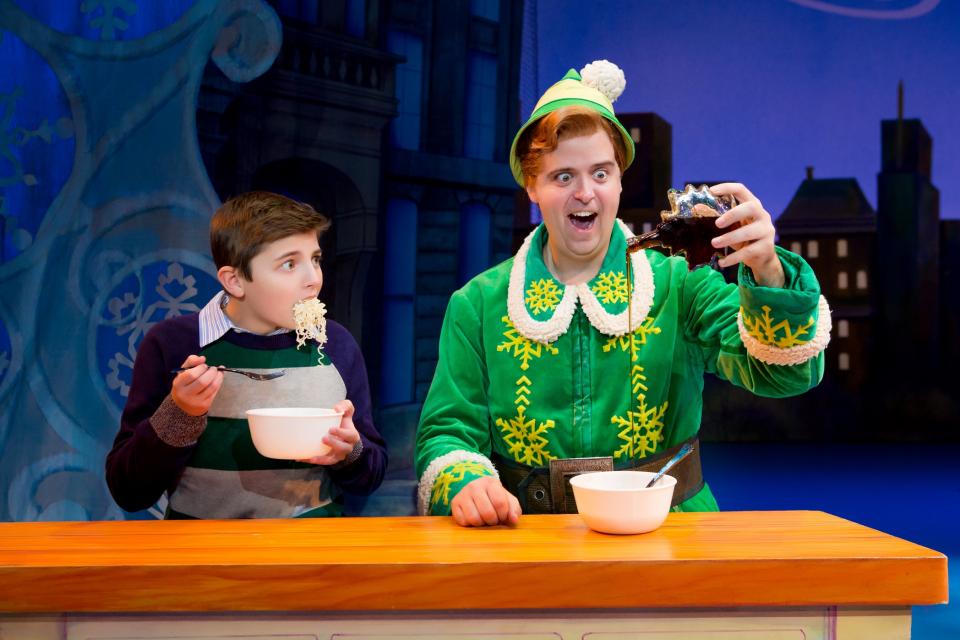 Photo Credit: Courtesy of Jeremy Daniel
Buddy the Elf is now spreading Christmas cheer at the Wang Theatre. Based on the popular 2003 film "Elf" starring Will Ferrell, "ELF The Musical" is the tale of Buddy, an orphan who stows away in Santa's bag of gifts and ends up being raised at the North Pole. Despite his enormous size and lack of toy-making skills, Buddy possesses an inordinate amount of Christmas cheer. When Santa reveals the truth about his upbringing, Buddy travels to New York City to find his father and help the city rediscover the true meaning of Christmas. Reprising his Broadway role as Santa is George Wendt, who famously played the character Norm on "Cheers."
"While not quite capturing the spirit-trumps-all essence of the film," said Jared, "[ELF The Musical] is fun and enjoyable nonetheless."
"Man of La Mancha," presented by New Repertory Theater at the Mosesian Center for the Arts through Dec. 24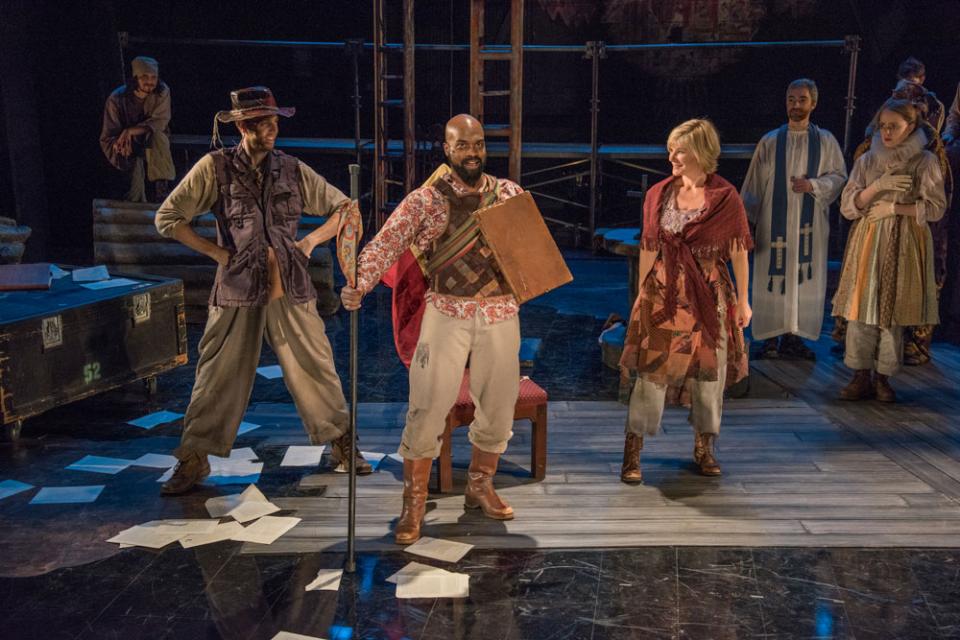 Photo Credit: Andrew Brilliant / Brilliant Pictures, courtesy of New Repertory Theatre
A classic musical with an unconventional take, "Man of La Mancha" follows the story of the imprisoned writer Miguel de Cervantes, who inspires his fellow inmates to help him tell the tale of Don Quixote. Upending the show's conventional backdrop, Director Antonio Ocampo-Guzman sets the characters in the 1960s following the victory of Francisco Franco in the Spanish Civil War. With a unique setting and a tight cast of New Rep favorites and surprising newcomers, Jared says "Man of La Mancha" is "a cohesive piece that is also very fresh of voice."
"Hold These Truths," presented by Lyric Stage Company through Dec. 31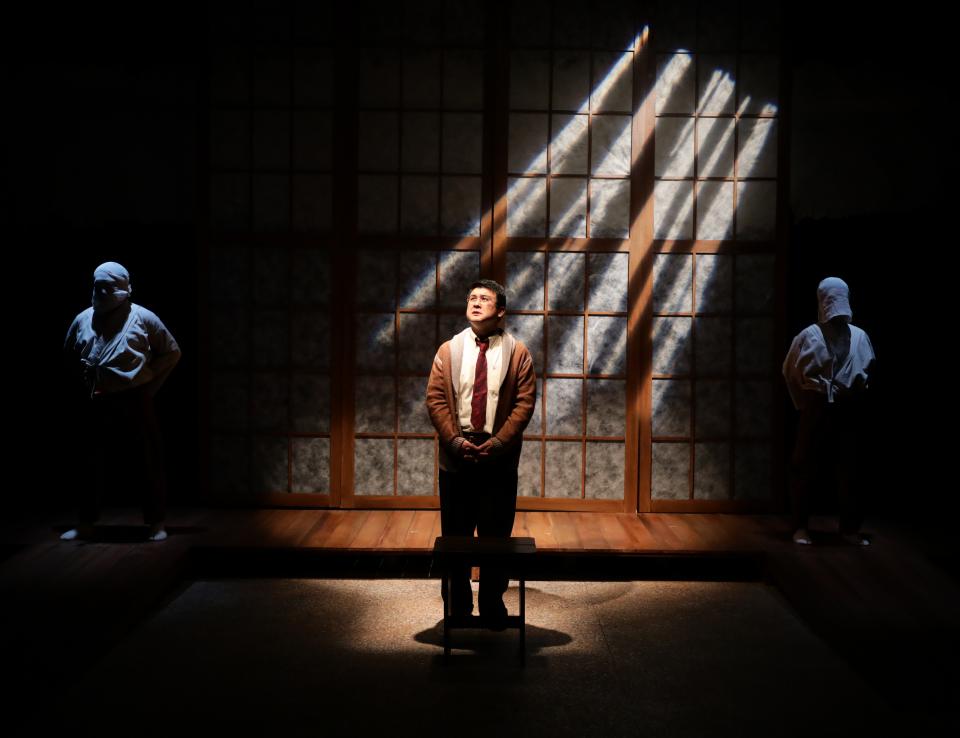 Photo Credit: Mark S. Howard, courtesy of the Lyric Stage Company
Told on the 75th anniversary of an executive order demanding U.S. citizens of Japanese ancestry be placed in internment camps, "Hold These Truths" is a one-man play that tells the true story of Gordon Hirabayashi, a man who resisted his internment orders through appeals that went all the way to the Supreme Court. Assisted by a trio of Kurogo, or traditional Japanese stage hands, Michael Hisamoto deftly performs all characters in this moving play.
"You feel the pain," said Jared, "and you recognize this history in an intimate way that only theater can allow."
"The Shape of Water," in theaters now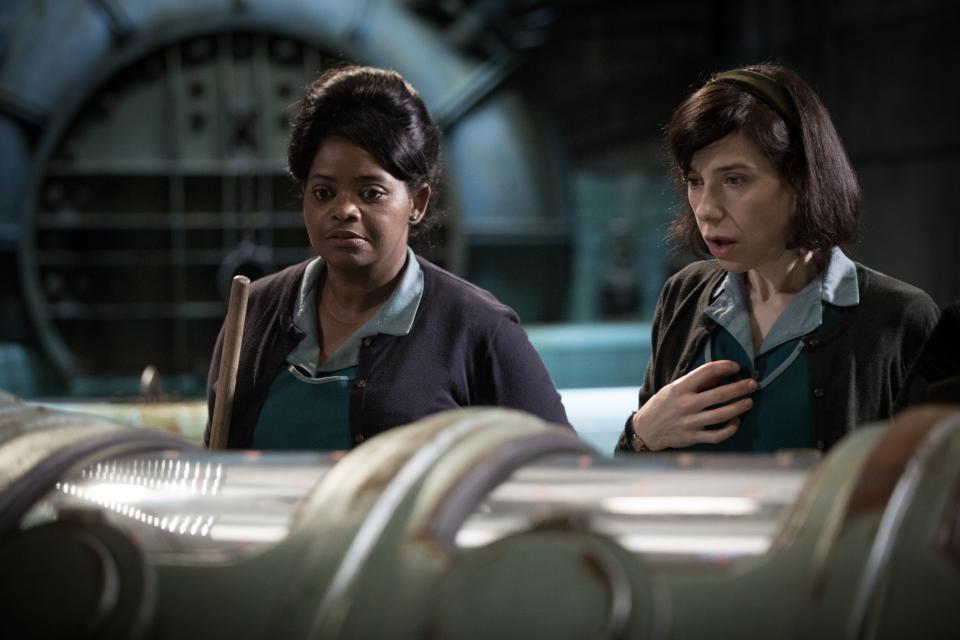 Photo Credit: Kerry Hayes, courtesy of Twentieth Century Fox
Guillermo Del Toro solidifies his reputation as a master of storytelling in his latest film, "The Shape of Water." Set in a top-secret government facility against the backdrop of Cold War America, the film centers around three outsiders — the mute Elisa, (Sally Hawkins) her work mother Zelda, (Octavia Spencer) and her neighbor Giles (Richard Jenkins) — who band together to save a classified government experiment known only as "The Asset" or "The Creature" after Elisa forms an unlikely bond with him. Produced on a sparse budget of just over $19 million, Jared describes "The Shape of Water" as "a sublime film about and of heart."
Is there a holiday show that has you singing loud for all to hear? Tell Jared about it on Facebook or Twitter!