This week, Jared Bowen finds fun in the unexpected with ImprovBoston, discovers the printmaking skills of Gloucester's Fitz Henry Lane and reviews "Tartuffe" at the Huntington Theatre.
 
"ImprovBoston," airing on Open Studio this Friday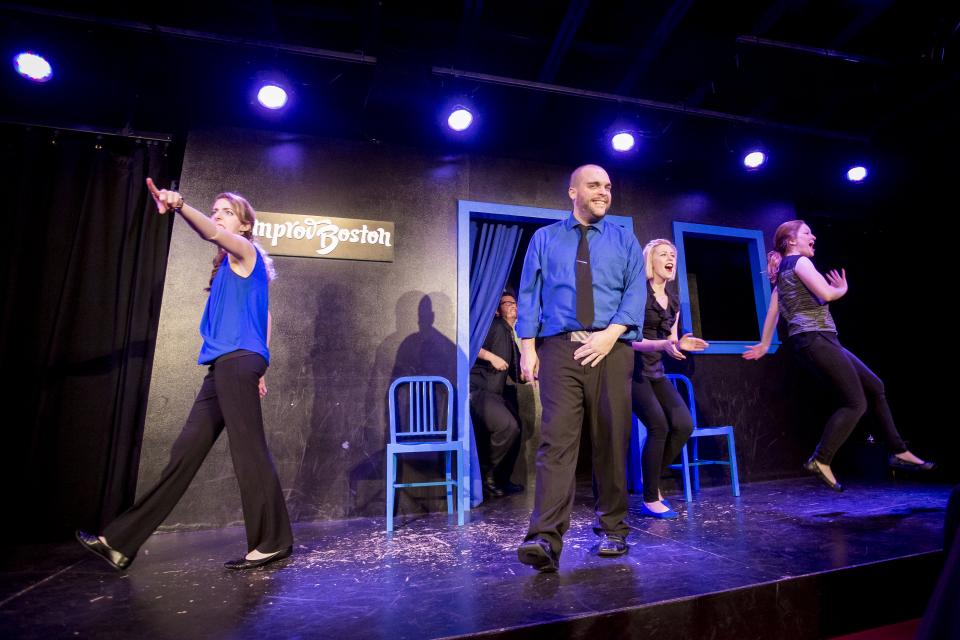 Photo Credit: Caitlin Cunningham, courtesy of ImprovBoston
One of the oldest improv groups in the greater Boston area is celebrating 35 years of laughter. Based in Central Square, "ImprovBoston," entertains audiences with fresh, farcical improvisation. Performers work with music and audience suggestions to create fully original content 
"It's all about supporting each other, it's about listening really closely to what your scene partners are saying," said artistic director Mike Descoteaux. "By working collaboratively, we discover the comedy together at the same time that the audience is discovering it."
Along with entertainment, ImprovBoston also aims to educate, providing classes for all ages and workshops addressing issues of autism, bullying, and even Alzheimer's disease, helping patients and their families live in the moment to connect in an otherwise difficult time.
"This is the place to go to find release and just lose yourself in laughter," said Jared. "I can't tell you how hard I laughed, and it's just great to feel like that.
"Drawn from Nature & on Stone: The Lithographs of Fitz Henry Lane," on view at the Cape Ann Museum through March 4, 2018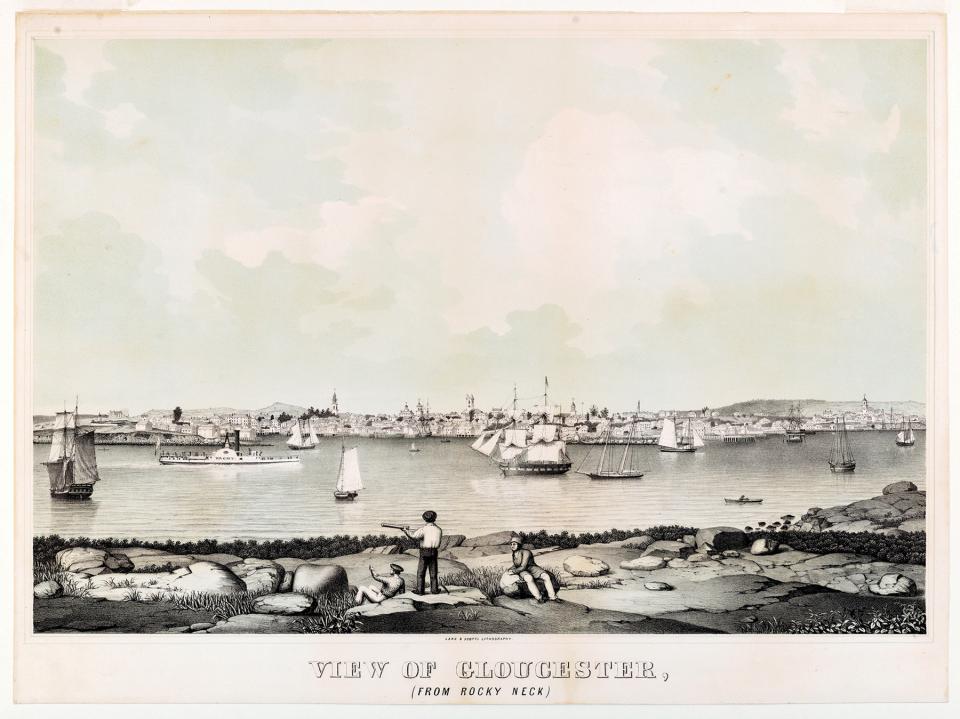 Photo Credit: Courtesy of the Cape Ann Museum
A master of maritime painting gets his due in printmaking. At the Cape Ann Museum, "Drawn from Nature & on Stone: The Lithographs of Fitz Henry Lane," profiles the prolific 19th century artist's work with lithography. With the largest collection of Lane's paintings in the world, this new exhibition at the Cape Ann Museum looks at what the artist did before his painting career took off.
"He would do multiple versions of a painting, almost like a print, using the same drawing but changing the sky or the details in the foreground," said curator Martha Oaks. "Same composition, but a different feel, a different take on it."
Working as a printmaker in Boston, Lane crafted masterful harbor scenes and city views. Juxtaposed with a gallery of Lane's paintings, one can trace the evolution of this artist's work as he develops. 
"No one ever emerges fully formed," said Jared. "Here, you wade into this very thoughtful new chapter of Fitz Henry Lane."
"Tartuffe," presented by the Huntington Theatre Company through Dec. 10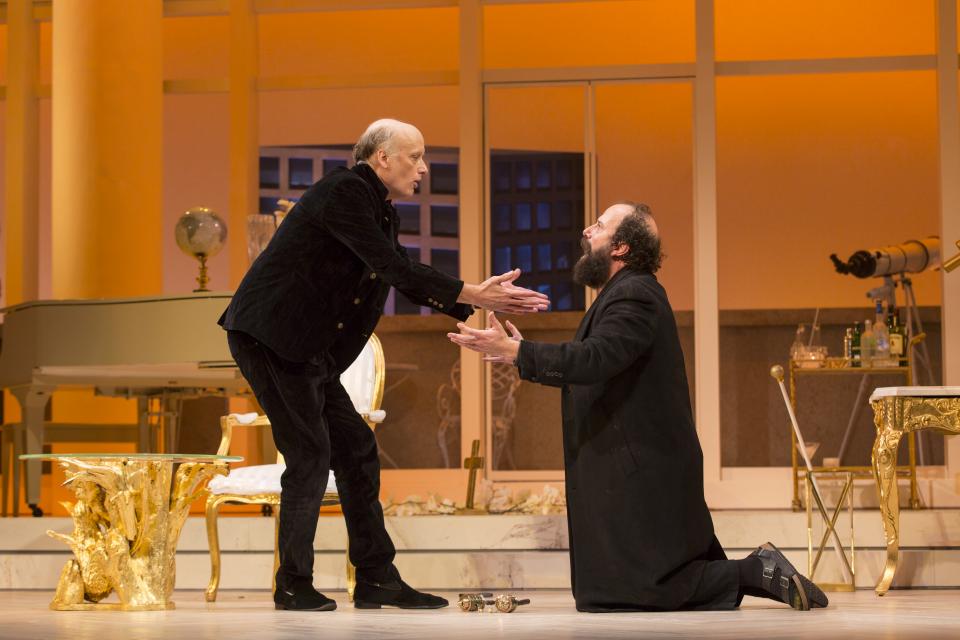 Photo Credit: T. Charles Erickson, courtesy of the Huntington Theatre Company
A new take on a classic Molière comedy is being presented at the Huntington theater. "Tartuffe" centers around a devious, faux-pious finagler of the same name (Brett Gelman) who inserts himself into a bourgeois family by completely manipulating its patriarch, the suggestible Orgon (Frank Wood). Set in a gilded penthouse, hypocrisy and high comedy collide in this timeless satire, more relevant now than ever.
"Rest assured," said Jared, "it is no goof to fall under the spell of this Tartuffe."
Got a knack for improv? Tell Jared about it on Facebook or Twitter!