Listen here for a radio version of this story:  
If there's a voter in Cambridge Sumbul Siddiqui hasn't met, it's not for a lack of trying.
"We've knocked on over 20,000 doors," said Siddiqui, a 29-year-old public advocacy attorney, who just won her first election: a seat on the Cambridge City Council. It's a job she's wanted since was a kid growing up this city. 
Two words explain why she decided to run now: President Trump.
"The attack on women and women's rights and the Muslim community and being a Muslim," said Siddiqui, "just across the country feeling after the election the sense of loss. I heard from many women who said we want to support women this time around."
Women won four spots on the Cambridge City Council, doubling their numbers. It's a trend mirrored in municipal elections across Massachusetts.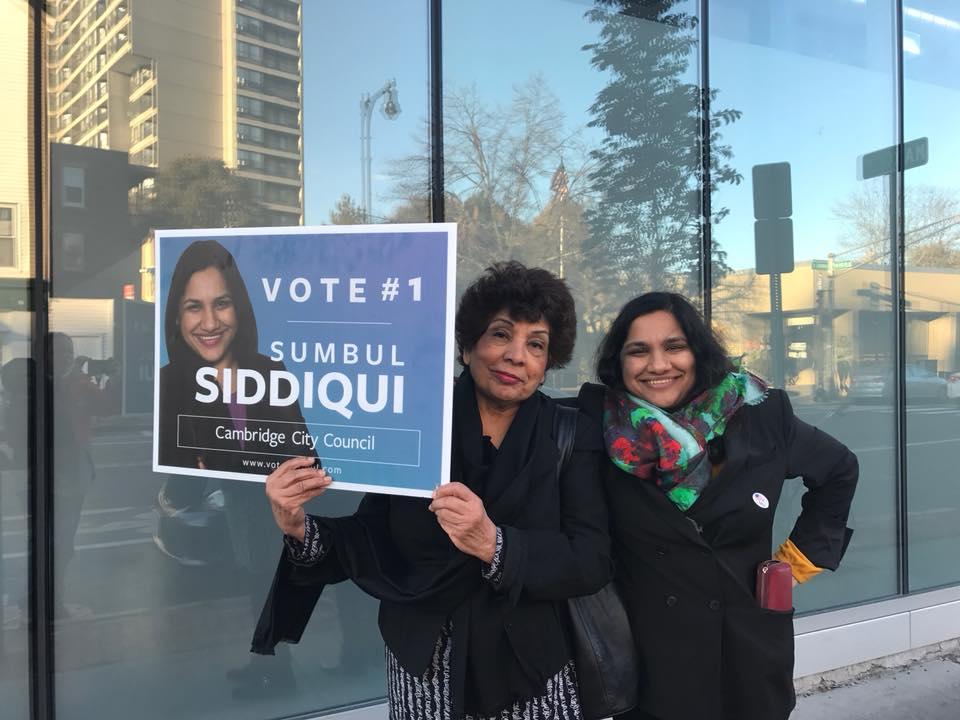 Photo Credit: Courtesy: Sumbul Siddiqui
"Cities that we thought were a bit more 'old boys network' than it turns out they are," said Ryanne Olsen, executive director of Emerge Massachusetts, a program that trains women to run for office. "Boston City Council is going to be six women of color out of 13 total, that's almost parity."
After Trump's election so many women expressed interest in Emerge Massachusetts that Olsen doubled the program size to accommodate 66 women. Twenty-four of those women became candidates, half won. Most landed seats on city councils and boards of alderman. One got her city's top job.
 "We have Yvonne Spicer who's going to be the first mayor of Framingham," said Olsen, as she ticked off the names of other women who also won Mayor's races Tuesday: Kim Driscoll in Salem, Nicole Lachapelle in Easthamptom and Ruthanne Fuller in Newton.
Olsen says it's a numbers game: When more women run, more women win. But she says there's another factor that likely helped female candidates this year: public revelations of widespread sexual harassment revealed in the Harvey Weinstein case that were amplified across social media.
"If you want someone who's going stand up to sexual assault and sexual harassment, I think it makes sense put a woman at that decision-making table," said Olsen.
At a time when so many people are frustrated with the status quo, there's evidence women politicians of both parties may have an advantage. A survey from the Barbara Lee Family Foundation found that four in 10 voters perceive women elected officials as different from men and consider female candidates of both parties more honest and knowledgeable than their male counterparts.
Of course, being an outsider doesn't guarantee success.
"It was a tough race. I ran against the whole establishment. Or they ran against me," said 29-year-old Stephanie Martins, who ran for a seat on the Everett City Council.
Martins' interest in politics grew out her advocacy for greater voter engagement and she says low turnout hurt her campaign.
"The majority of the city didn't even know there was an election," said Martins, who lost to the incumbent by little more than 300 votes.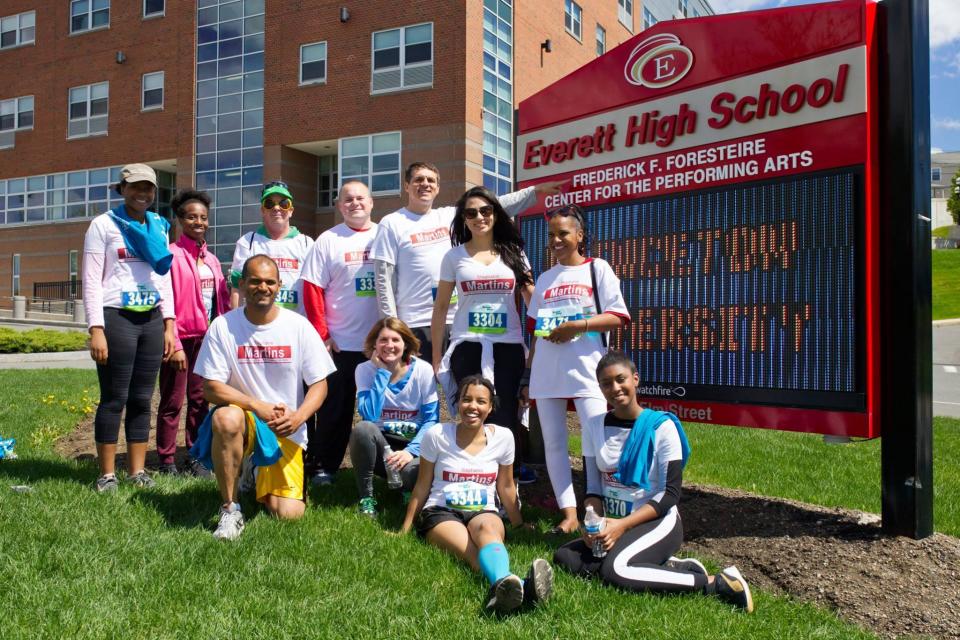 Photo Credit: Courtesy: Stephanie Martins
Martins also went through the Emerge training program this year and says the network of other aspiring women politicians was invaluable. But, she says, there's nothing like a real campaign.
"I think the biggest surprise is how you react when it's your name," said Martins, "when you see you on the news, when you hear rumors about you and you have to react in a certain way."
Martins, who was born in Brazil, says her gender, age and immigrant background, were factors that garnered attention — and made her a target. But she says she made important inroads.
"People who would stereotypically never like somebody like me, they supported me, they embraced me," said Martins, "and I already got someone asking me to run again."
Martins says she will run for office again. After all, regardless of gender, if you don't run, you can't win.