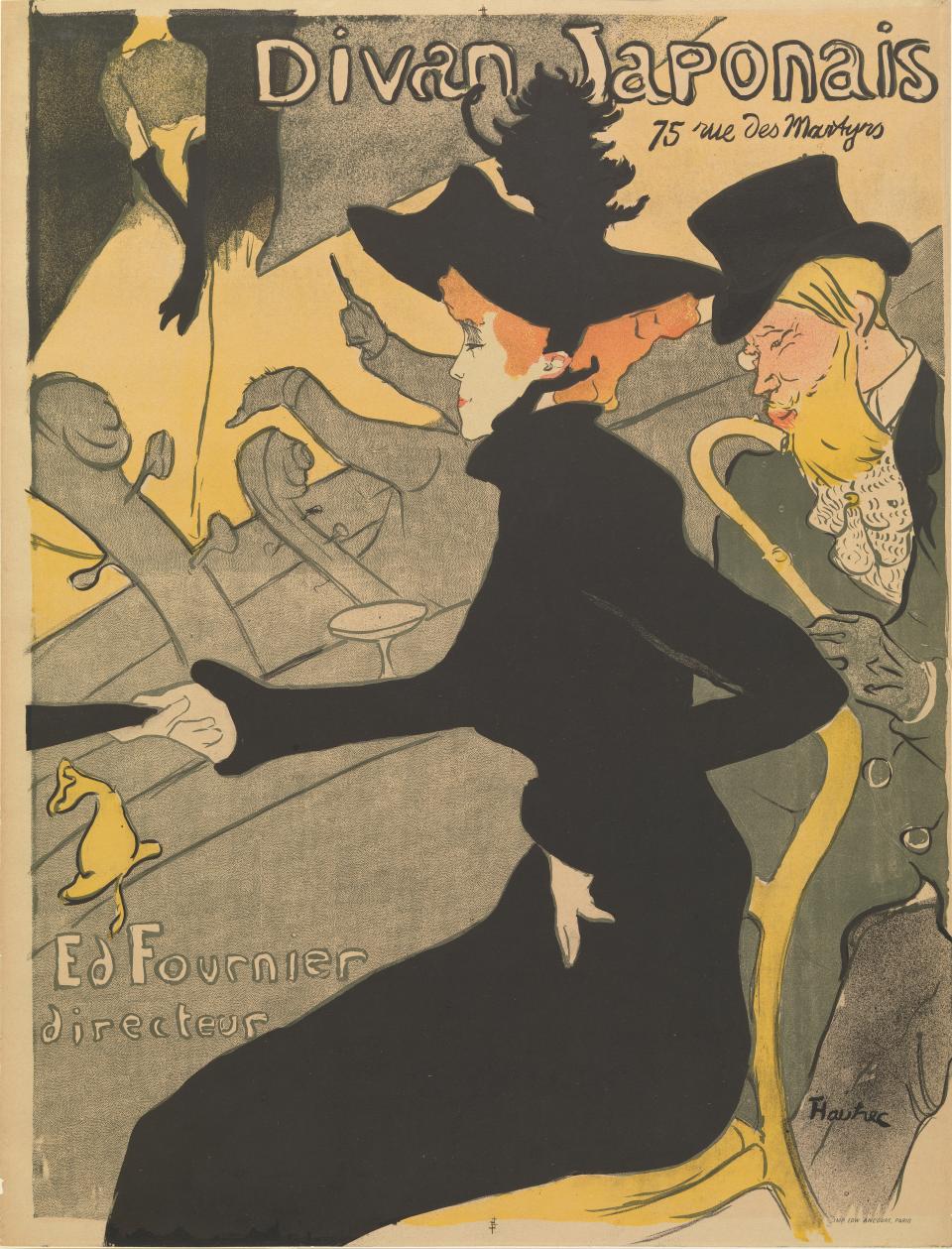 Photo Credit: Thomas Griesel, courtesy of the Currier Museum of Art and the Museum of Modern Art
Get a taste of Paris in the Granite State. The Currier Museum of Art presents "The Paris of Toulouse-Lautrec: Prints and Posters from the Museum of Modern Art," a collection of more than 100 works by one of the most popular artists of the 19th century. The exhibition features prints, posters, and advertisements made by Henri de Toulouse-Lautrec, an artist who completely immersed himself in the Parisian lifestyle - depicting the cafes, celebrities, and seedier elements of nightlife in the whirling city. His work received almost universal acclaim while he was alive, with fans tearing down his posters almost as quickly as they were put up.
"Imbibe in Toulouse-Lautrec's fizzy frivolity," says Jared, "but linger in the sentimentality that makes this a show of incredible depth."
"Kevork Mourad: Immortal City," on view at the Rose Art Museum through January 21, 2018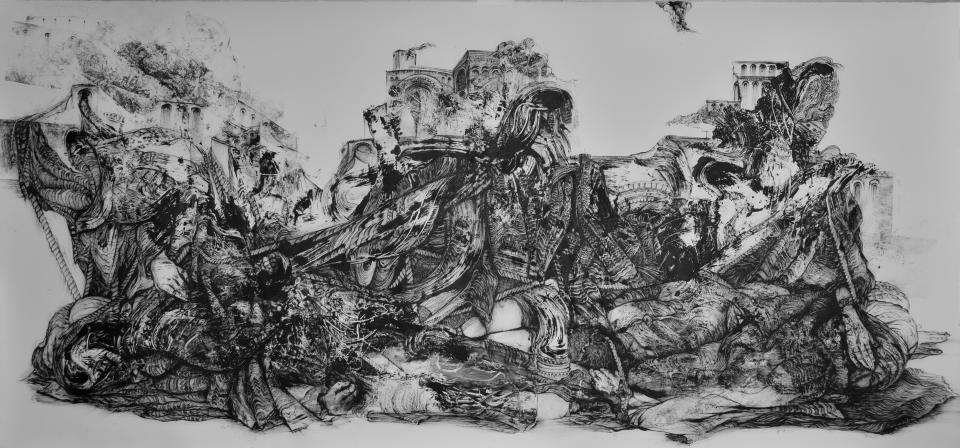 Photo Credit: Courtesy of the Rose Art Museum
The Rose Art Museum at Brandeis University is featuring two large-scale works by Kevork Mourad. An artist of Syrian and Armenian descent, Mourad's works focus on his homeland and heritage. Taking inspiration from ancient calligraphy, he layers his canvas with recollections of history, culture, and trauma.
"It's about kind of having a dialogue with your piece, and also having a culture behind you," says Mourad. "Every time I'm putting this line here, I feel like there's conversation happening from my history."
Although he lives in the United States now, Mourad has seen the destruction of his native Syria. Aleppo, where he grew up, is now in ruins. Yet Mourad said he hopes to see his fellow Syrian artists return to rebuild what was lost. "Eventually, we have to send these feelings, these works back to Syria to fill this gap," he says. "Someone has to bring back culture. You cannot keep it empty."
"Fun Home," presented by Broadway in Boston at the Boston Opera House through October 29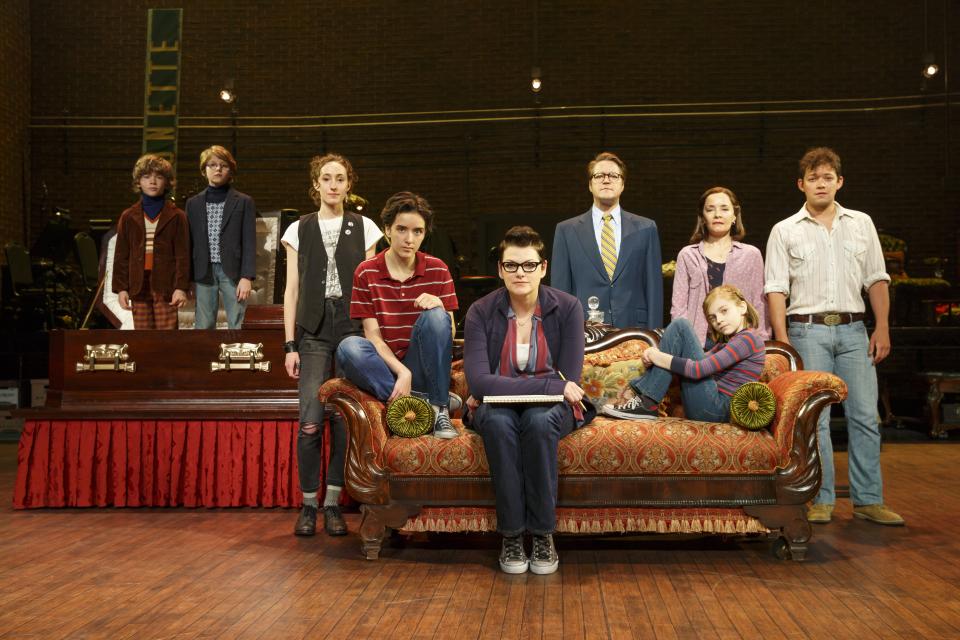 Photo Credit: Joan Marcus, courtesy of Broadway in Boston
Winner of five Tony Awards in 2015 including for best musical, "Fun Home" is based on the best-selling graphic memoir by Alison Bechdel. The play features Alison looking back at her life and her parents through adult eyes, humanizing them in ways she had not before. The narrative follows Alison at several stages of her life, examining how all the elements of her childhood add up to one person's whole. "Fresh in form and grounded in truth," Jared says, "Fun Home" is "real and will make you feel." 
Think we missed an important arts story this week? Tell Jared about it on Facebook or Twitter!