The Red Sox season is over. The Sox lost to the Houston Astros Monday, 5-4, ending the American League Division Series in four games.
The Astros now move on to the American League Championship Series.
It was a tense one right to the end. The Sox took the lead in the fifth inning with a two-run homer by Andrew Benitendi, and they managed to hold that lead for several innings. But ace Chris Sale, who came out of the bullpen, gave up a homer in the eighth, and closer Craig Kimbrel gave up one run in the eighth and another in the ninth.
There was some hope in the Fenway faithful when rookie Rafael Devers cut the lead to one in the bottom of the ninth with an inside-the-park homerun. But with two outs, second baseman Dustin Pedroia grounded out, and that was it.
Eight-year-old Cayden Emerson was at his first game, and summed up his feelings. "Disappointing," he said.
Sox Manager John Farrell agreed. But he said he respects his players for the season they had.
"It's always tough when you end the season so abruptly," Farrell said. "But [I'm] extremely proud for the way they compete, the work they put in for seven full months, the way they care for one another, and just wanted to thank them for that."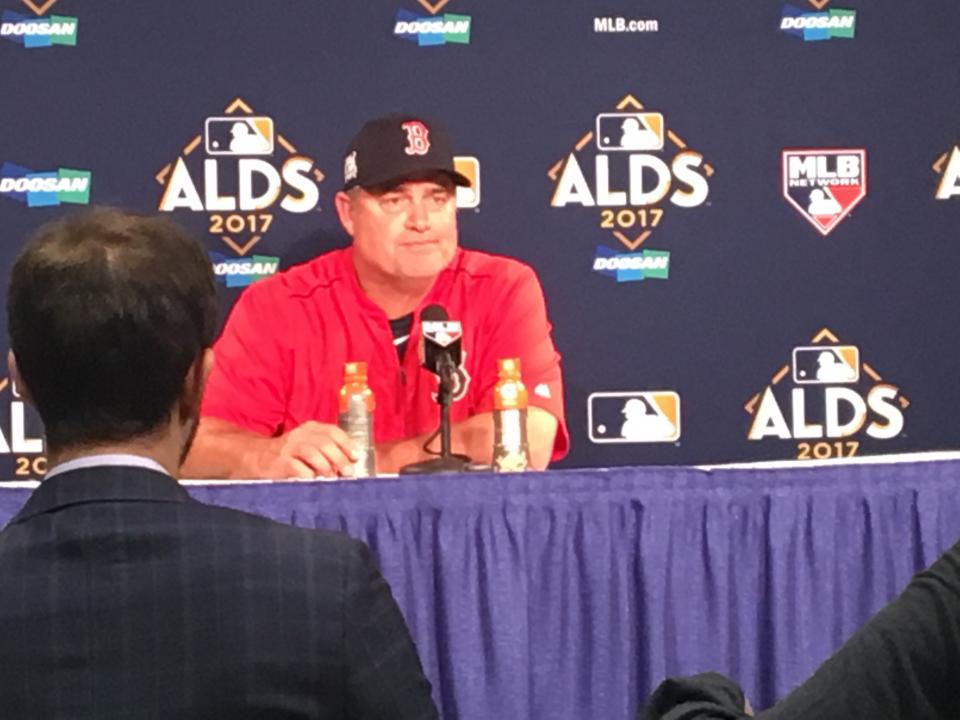 Photo Credit: Craig LeMoult/WGBH
Farrell said they were a competitive team throughout the season.
"We won a lot of games," he said. "You win the division, that's I think a major accomplishment. We didn't meet all of our goals. I think that's obvious by it ending here today."
Farrell's future with the team is in question. It's the second straight season the Sox have been eliminated in the playoffs' first round. 
But the manager said he is confident he can take his team further next season. 
"Ugh. That's a heartbreaker," said Ben Gassett of New Hampshire as the game ended. "But that's the life of being a Boston sports fan sometimes."
Gassett came to the game with his wife, Heather and their son Grayson, who at 6-months old was already at his third Red Sox game.
 "We thought that we had a chance," Heather said. "And it was looking more hopeful. But it is what it is, and there's always next year."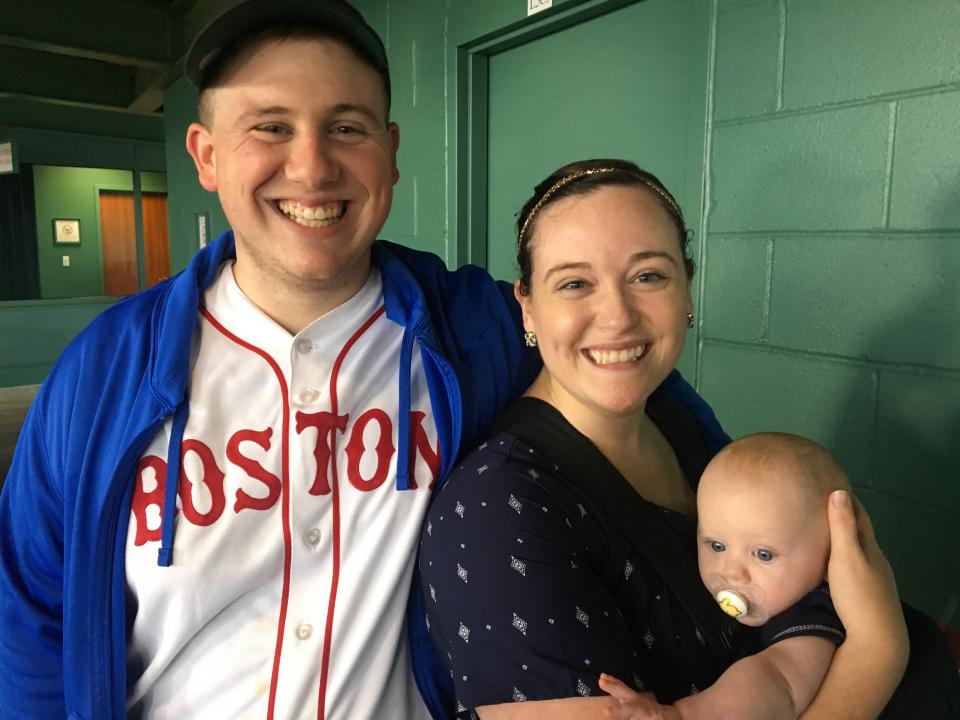 Photo Credit: Craig LeMoult/WGBH