This week, WGBH News' Arts Editor Jared Bowen previews "Hamilton" star Leslie Odom, Jr. and his upcoming Fourth of July performance, reviews the romantic comedy "The Big Sick," and visits the Dorset Theatre Festival in Vermont. 
Leslie Odom, Jr., performing with the Boston Pops at the Hatch Shell on July 4 for their "Fireworks Spectacular"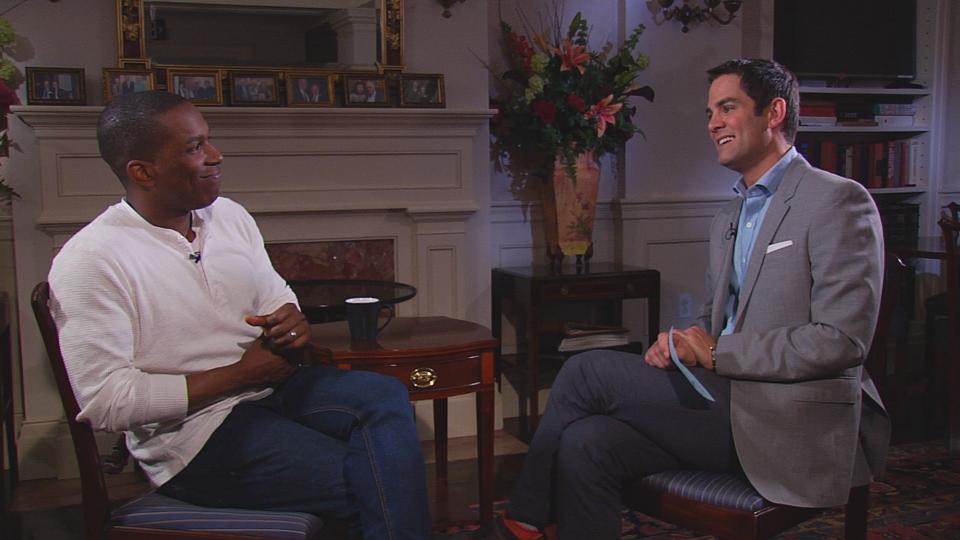 Synopsis: Melissa Etheridge, Andy Grammer, Brian Stokes Mitchell, and Leslie Odom, Jr will join Conductor Keith Lockhart and the Boston Pops this year for the famous July 4 "Fireworks Spectacular." Past guest stars include the Beach Boys, Megan Hilty, Jennifer Hudson, Nick Jonas, Toby Keith, Aerosmith, Neil Diamond, Little Big Town, Demi Lovato and Martina McBride.
Jared Says: "There's just a really, really good, grounded, genuine chemistry that comes in watching Leslie Odom, Jr."
"The Big Sick", in theaters this weekend
Photo Credit: Lions Gate Entertainment Inc.
The Big Sick's Synopsis: "Based on the real-life courtship between Kumail Nanjiani and Emily V. Gordon, "The Big Sick" tells the story of Pakistan-born aspiring comedian Kumail (Nanjiani), who connects with grad student Emily (Kazan) after one of his stand-up sets. However, what they thought would be just a one-night stand blossoms into the real thing, which complicates the life that is expected of Kumail by his traditional Muslim parents. When Emily is beset with a mystery illness, it forces Kumail to navigate the medical crisis with her parents, Beth and Terry (Holly Hunter and Ray Romano) whom he's never met, while dealing with the emotional tug-of-war between his family and his heart. "The Big Sick" is directed by Michael Showalter ("Hello, My Name is Doris") and produced by Judd Apatow ("Trainwreck," "This is 40") and Barry Mendel ("Trainwreck," "The Royal Tenenbaums")."
Jared Says: "It's a very inspiring story to see."
"Downstairs", presented by Dorset Theatre Festival at the Dorset Playhouse through July 8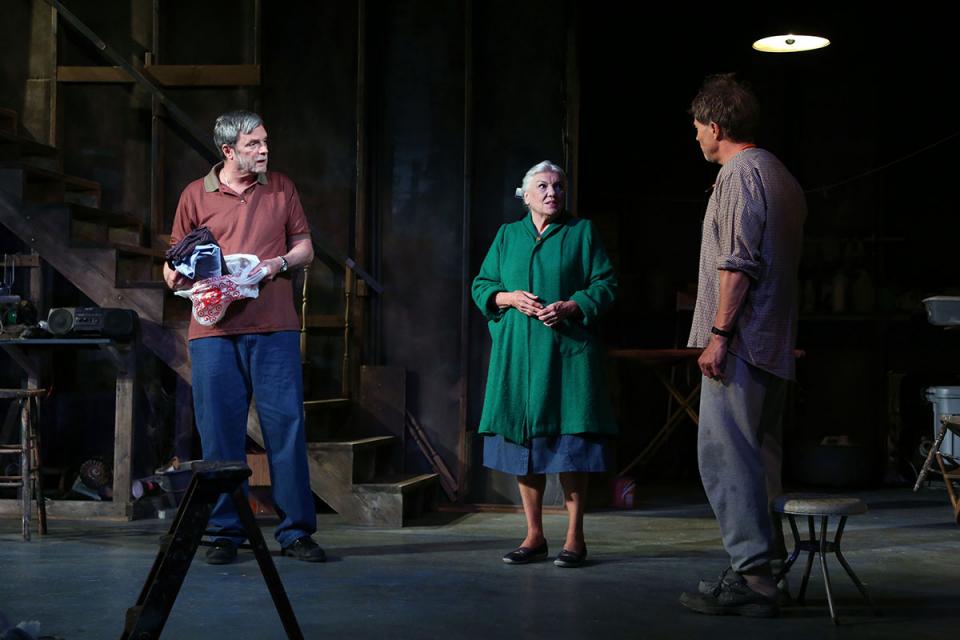 Photo Credit: Gerry Goodstein
Berkshire On Stage's Synopsis: "'Downstairs' follows the story of Irene (Tyne Daly), whose brother Teddy (Tim Daly) has decided to move home and live in her basement. Irene's husband Gerry (John Proccacino) is less than thrilled about this. And Teddy is more than a little off his game. As the brother and sister struggle to understand their present and their past, questions of betrayal, disappointment and madness rise and fall. Who is saving whom?"
Jared Says: "There's an electricity here because you know that you're watching a real-life brother and sister on stage who happen to be two of the great actors of our time."
Going to the Boston Pops this year? Tell Jared about it on Facebook or Twitter!
This post has been updated.