Of all the artists in the United States, only one can be the US representative in this year's Venice Biennale, the splashiest, most renowned contemporary art event in the world. That artist is Joan Jonas, a video and performance art pioneer. Ever since Jonas acquired her first video camera in 1970, much of her art has been committed to the screen.
"She came up during a time when many artists in New York's downtown scene were undertaking a range of different experimental practices that went outside of the studio and into the landscape, working with the body, working in dance, working in ephemeral forms, that she was very much part of," said Henriette Huldisch, curator of MIT's List Visual Arts Center, which is looking back at her career with a retrospective running through July 5. Jonas has "always pushed forward," said Huldisch, "You can see both a real arch and a real development but also an incredible consistency of imagery and motifs throughout her work."
These qualities have made her, including at age 78, consistently contemporary. And they are the reason why Paul Ha, the director of the List Center, thought Jonas was a natural to serve as the U.S. representative to this year's Venice Biennale. 
"She actually didn't want to do it," said Ha, "She didn't want me to submit."
Modest to a fault, Jonas was chosen, and a collection of new work is now on view at the U.S. pavilion. 
"If you're fortunate enough to experience her performances, you see how contemporary she is, and by using modest means: video projection, sound, musicians joining her," said Ha.
Jonas' colleagues point out that her pieces are in no way autobiographical. But they are very much inspired by place, including her annual sojourns to Nova Scotia.
"She draws a lot of source of inspiration from nature," Huldisch said "There's a sense of mystery. She is incredibly inspired by literature, myth, fairytale, but other kinds of fictional storytelling as well."
"Volcano Saga," featuring a young Tilda Swinton, is Jonas's interpretation of an Icelandic myth.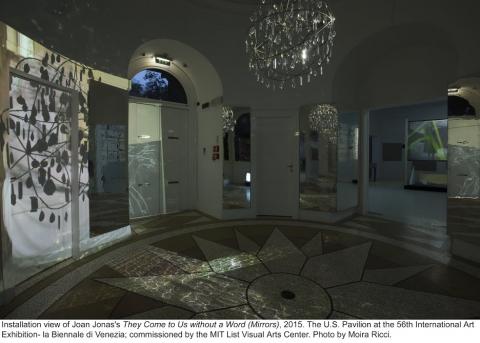 Photo Credit: Moira Ricci
"One of the things she was particularly interested in was that this saga features a female protagonist, which is very, very rare if you look at myth and legends of the world," said Huldisch.
Sometimes it's lonely at the vanguard. Jonas spent most of her career without major museum recognition, until now, when the world is watching and the response has been rapturous.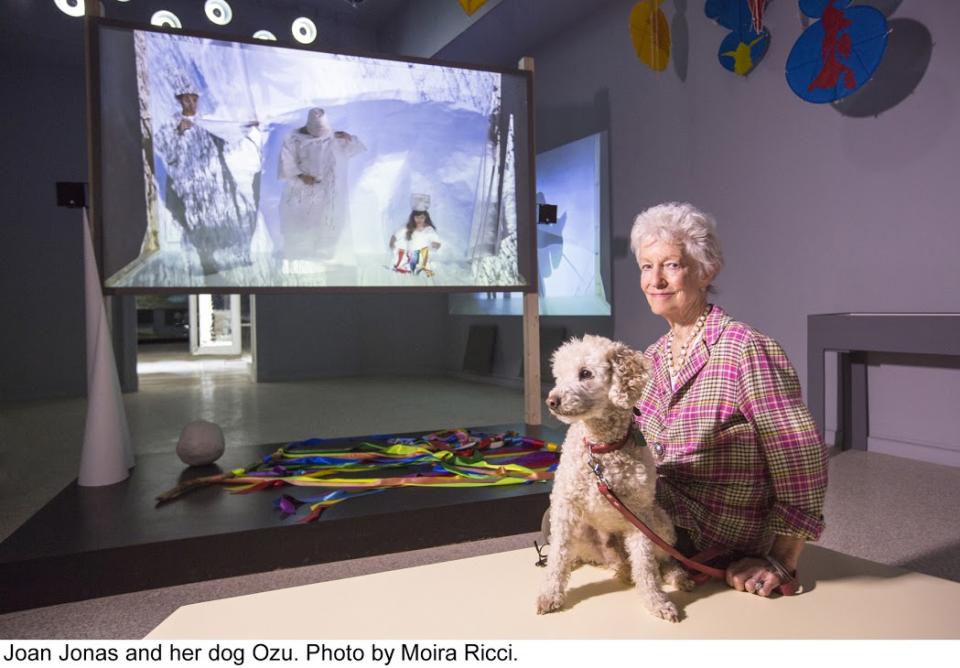 Photo Credit: Moira Ricci