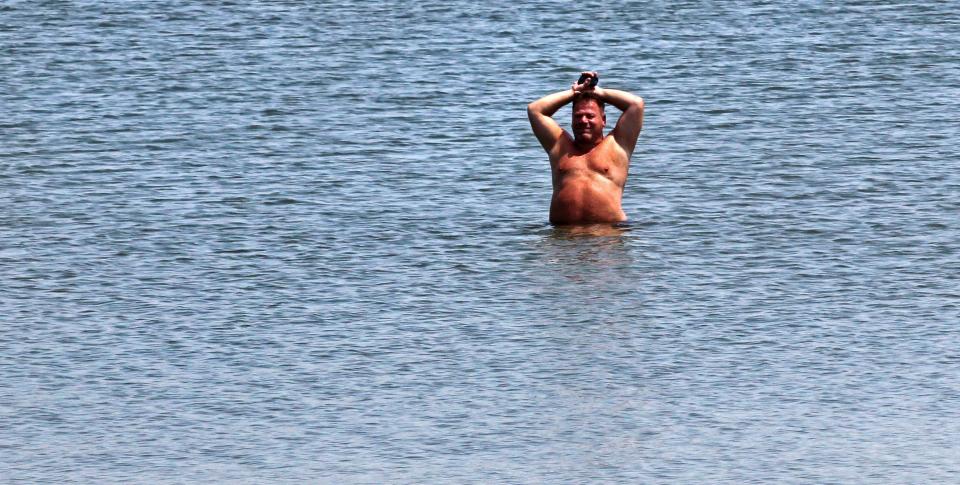 Photo Credit: Charles Krupa / AP
Friday was expected to be the hottest day of the heat wave that has scorched much of New England for the past week. In some areas, temperature highs could top out around 100 degrees.
Jim and Margery tackled the summer heat on Boston Public Radio today (from their air conditioned studio). They wanted to know how hot it is where you are. Send us pictures of your thermometer, name, and location to BPR [at] wgbh [dot] org, and we'll add them to our slideshow.
Also on BPR:
Callie Crossley talked about the verdict in the George Zimmerman trial, and previewed her Sunday show, Under The Radar With Callie Crossley.
TV critic Bob Thompson talked about the 2013 Emmy nominations.
Emily Rooney joined Jim and Margery for another edition of Emily's List.
WGBH reporter Adam Reilly reported live from the Moakley Courthouse in South Boston about the James "Whitey" Bulger trial.
For the Friday News Quiz, Legal Sea Foods' Roger Berkowitz faced off against Bud Ris from the New England Aquarium.