This week, every news outlet in town, including us, reported with straight faces the stink over a satanic ritual planned for Harvard Yard. Other things happened, too — this is the week as it looked from the WGBH Newsroom: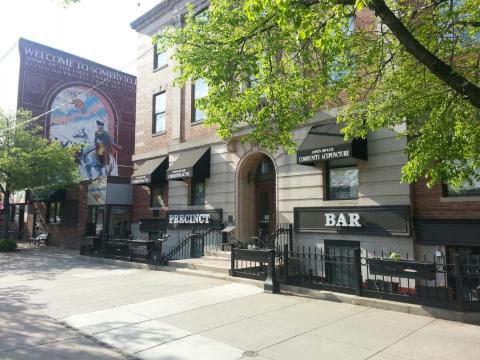 Photo Credit: Jon Olszewski / WGBH
• Adam Reilly reported from Somerville, where Mayor Joe Curtatone wants to spruce up Union Square — and may have to seize property through eminent domain to do it.
• Speaking of eminent domain, Edgar B. Herwick III wrote about four entire towns that were seized and flooded in the 1920s and '30s to create the Quabbin Reservoir.
• On the 10th anniversary of the legalization of same-sex marriage in Massachusetts, Greater Boston talked to Hillary and Julie Goodridge two of the plaintiffs named in the suit that led to the historic Supreme Judicial Court decision.
• Trailblazing broadcaster Barbara Walters retired this week, prompting Callie Crossley to reflect on her significance.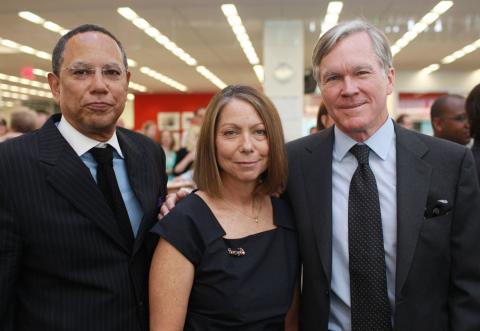 • Meanwhile, The New York Times fired another pioneering female journalist this week, executive editor Jill Abramson, its first female newsroom leader. That complicated story led to another first, as the Gray Lady now has its first black editor, Dean Baquet. WGBH News contributor Dan Kennedy says the Times owes its readers an accounting of the reasons behind Abramson's firing.
• Author Michael Pollan dropped by Boston Public Radio to explain why we don't cook — and why we should. For a lengthier dose of Pollan, check out the Forum Network video of his talk at Harvard Book Store.
• And finally, the Harvard/devil thing: That ritual got rerouted to the Hong Kong — Harvard-educated historian Douglass Shand-Tucci recapped the weird week of news related to the Black Mass banned by Harvard.
That'll do it for this week — see you Monday.