Using stem cells from cattle, scientists  have successfully synthesized the first edible beef in a laboratory. The discovery could ease demand for land-raised meat while lessening the environmental impact from meat consumption. Would you try a burger from the lab? Jim and Margery opened the lines to hear from callers. Tweet us, or comment on our Facebook page or in the comments below.
Also on BPR:
Charlie Baker offered ways to develop meaningful hospital ratings for consumers.
Dr. Eric Goralnick, of Brigham and Women's Hospital, discusses lessons learned from the Boston Bombings
Dedham native Alexanderia The Great talked about her Houdini-esque escape routine on NBC's "America's Got Talent." You can watch her performance here.
MBTA Transit Police caught a break when a simple innovation led to crime reduction. Transit Police Deputy Chief Robert E. Lenehan, Jr. talked to Jim and Margery about the invention of the cardboard cop.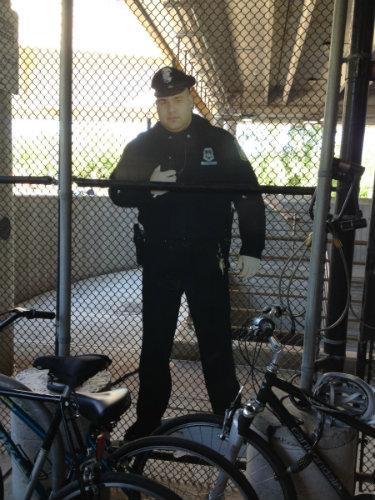 Photo Credit: MBTA Transit Police