This story is part of the WGBH News series You're Not Alone,  which explores the challenges that come with caring for elderly parents.
It's been five years now since Allen Ward lost his father.
His mother, Grace, now lives independently in the same Tennessee house where she's been for the past 30 years. She is 82 and in relatively good health. She's financially stable, involved in a senior group and active in her church.
Ward, who lives in Rhode Island, said before his father died he did something simple and extraordinary.
"My father began to realize at a certain point that his health was declining, and he made a decision at that point that he wanted to prepare for the fact that my mother was going to outlive him," he said. "So he pulled us together and he gave us a task: to be responsible and to take care of her."
It was a sobering moment for Ward and his brother, who eight years his senior.
"He was really matter of fact about it: This is what needs to happen, and I want you boys to take of this and, you know, my brother and I just looked at each other and said that's what we're gonna do," he said.
But Ward admits in hindsight he had no idea what that really meant.
"There was more responsibility there than I think I probably appreciated initially — and I think my brother might agree with me on that particular point," he said.
The Ward brothers were added to the checking and savings accounts, put in charge of a modest portfolio of investments, life insurance policies, and health insurance plans — and the ownership and upkeep of the house.
Ward said that caring for his mother was not something he decided to do that day. It is something he decides to do every single day.
"I talk to her every day, I call her after work, check in on her, see how she's doing, how the day's going," he said. "I can get a lot from her voice."
He and his brother keep in close touch about their mother's care. Ward said maintaining a united front is hard work — but incredibly important.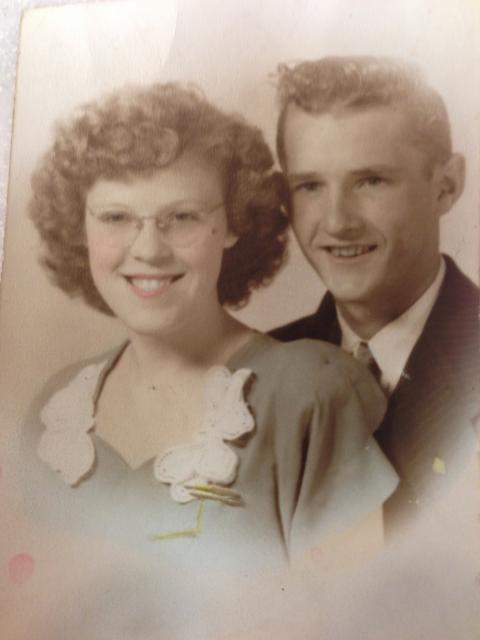 "We both keep in touch on a fairly regular basis," he said. "He will call me and say I just want to register a conversation I had with mom, and let me know if you see or hear something similar to that. At the end of the day, we are able to come to a decision that will be as supportive as we possibly can for our mom, and to give her the independence that she wants right now, and allow her to make decisions but also be protective of her."
"Protective" being the optimal word.
Ward has been shocked to discover just how many people are ready and willing to take advantage of his mother — from health care providers sending deceptive mailings to insurance company telemarketers.
"My brother and I have come to an agreement — and we're all agreeing, and again this is an continual effort — that we're not going to be doing business over the telephone," he said. "We'll be doing it in other ways. And if there is something to be done online, then my brother and I are going to be involved in that."
Yes, that's right: online.
"Before my father passed away we bought her a computer and we began to help her — if we wanted to Skype or whatever, we wanted to introduce her to Facebook, social networking," he said. "She's really enjoyed that. She loves Facebook. She calls it 'Facepage.'"
The technology has proven to be a double-edged sword. While it keeps her connected to friends and family all across the country, including her two sons, it's also led to some sticky situations.
"The Internet is the wild west to all of us, but it's particularly daunting to a woman who's 82 and living alone, or a man who is 82 and living alone, no one there to bounce this off, does this look legitimate, is it not legitimate, that kind of thing," Ward said.
Ward is coordinating all of this with hundreds of miles separating him in Rhode Island from his brother in Michigan and his mother in Tennessee. That brings its own challenges, like when his mother is under the weather and Ward needs to enlist the help of a home care specialist.
"It's not someone that would be administering medication or anything, but someone who can just come and be there for her for a few hours and maybe take her to the grocery store or go to the grocery store on her behalf and pick up some things," he said.
Balancing it all is no small effort, but it's one that Ward wouldn't trade for the world.
"I want her to be happy and independent, and I want her to be healthy, so I'm focused on that," he said. "And that's a lot of work, so that's what I want to do."
And when it starts to overwhelm him, which it sometimes can, Ward takes a moment and reminds himself just how lucky he is.
"I try to step back and think, 'Wow,' at the number of times, and the amount of energy, and the years that my parents put in to protecting me and helping me in making sure that I got on my way in life, you know, this is a very small repayment, so," he said.
One that Ward hopes to continue repaying for years to come.