Former Mayor of Boston and US Ambassador to the Vatican Ray Flynn joins Jim and Margery to talk about the future of Boston under new leadership, the hope that Pope Francis has brought to Catholics, and Flynn's days as a basketball star.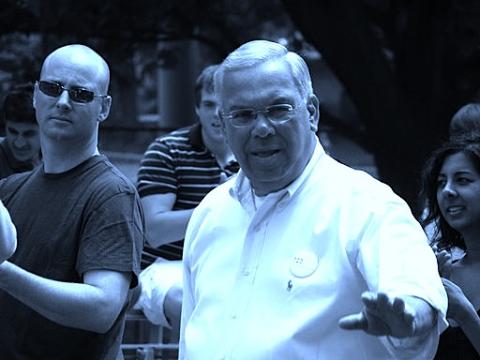 Photo Credit: By Dan4th Nicholas via Wikimedia Commons
Former Governor Mike Dukakis joins Jim and Margery for a sprawling conversation that gets into high-speed rail, Greece's health care system, and who the best looking woman on Medicare is.
Earlier this year former Mayor Tom Menino sits down with Jim and Margery to talk about how he was adapting to being identified as  former Mayor. In this exit interview Menino talks about making the transition from urban mechanic to academic bigwig. He also explains how his father inspired him to go into public service.
Harvard historian Nancy Koehn discusses animal liberation and how it could be the next big social movement of the twenty-first century. You can read more about her thoughts on this here.
Boston Globe columnist Alex Beam talks about his latest book, American Crucifixion: The Murder of Joseph Smith and the Fate of the Mormon Church.