Ben Mezrich has a theory about why he's drawn to certain characters when he writes.
"I missed everything. I didn't go to Wall Street and start a hedge fund, I missed all these things, and so, when I see these guys that do it, I want to be like them," Mezrich told Boston Public Radio on Tuesday. "I'm incredibly envious of all these people."
The people that fascinate Mezrich include Princeton buddies who won and lost huge sums in the Japanese stock market; MIT students who handicapped blackjack games in Las Vegas; students who conspired to steal moon rocks from NASA; and Facebook founder and CEO Mark Zuckerberg.
The people Mezrich writes about are also young. They stake their reputations on high-risk plays for fame and riches, and Mezrich has earned a loyal readership telling their stories.
Mezrich's ascension came with the breakout book "Bringing Down The House: The Inside Story Of Six MIT Students Who Took Vegas For Millions." The book is about a professor and his students whose card-counting methods land them serious Las Vegas riches. The book was turned into the movie "21" featuring Kevin Spacey and Laurence Fishburne.
Mezrich minces no words about that experience. "'Bringing Down The House' — that story changed my life."
Mezrich followed his breakout success with "Ugly Americans: The True Story Of The Ivy League Cowboys Who Raided The Asian Market For Millions," and soon after, "Rigged: The Story Of An Ivy League Kid Who Changed The World Of Oil, From Wall Street To Dubai." (His publisher picked the lengthy titles.)
Ben Mezrich's latest book is "Straight Flush: The True Story Of Six College Friends Who Dealt Their Way To A Billion-Dollar Poker Empire — And How It All Came Crashing Down. . ." It's familiar territory for the author.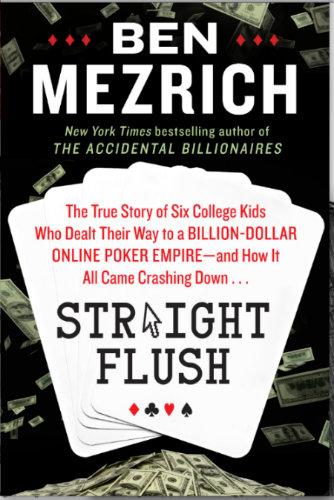 "'Straight Flush' is about a group of frat brothers from the University of Montana," Mezrich said. "They would play poker in a local bar. And they decided to try to put it online. They moved their fraternity to Costa Rica, and over the years they built it into a million dollar-a-day empire."
The company they started was called Absolute Poker. As with any good story, there's a twist, and in this case it comes when the United States began a crackdown on online gaming. Absolute Poker found itself in the Justice Department's crosshairs. It didn't end well.
"Now they're all fugitives," Mezrich said.
A Writer Hones His Craft
When Mezrich was young he had a television obsession, but in order to watch TV Mezrich had to strike a deal with his parents.
"My parents had a rule that we had to read two books a week before we could watch TV. I loved television, so I was a speed-reader because I wanted to watch TV," Mezrich remembered.
Those two books a week started to add up. It wasn't long after that Mezrich started thinking about turning phrases and telling stories of his own.
"I'm just very geeky. I sat in my room and I wrote and I wrote. I wrote my first book at twelve."
Mezrich later went to Harvard University and graduated in 1991 with a degree in Social Studies. After graduating he took odd jobs in the Boston area to make ends meet.
"I worked for City Year in Boston … I wrote their brochures," he said. "I worked for Alan Dershowitz at Harvard Law School, I was one of his research assistants. Boston is a great city to be a struggling writer."
But he had no illusions about turning those jobs into a career.
"I was a horrible employee at all of my day jobs. I wrote at work, I wrote at night, I wrote pretty much all the time. I would play hooky from work and write," he admitted.
Mezrich drew inspiration from a wide circle of authors.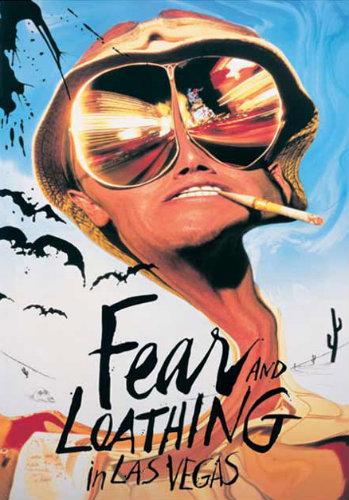 "My real influences [at the time were] Bret Easton Ellis and Jay McInerney. But I didn't end up writing like that. And then, Michael Crichton" as well. "Hunter S. Thompson was probably where I became as twisted as I am," Mezrich said.
Success came slow. Mezrich wrote nine novels that were summarily rejected by publishers. It wasn't until his success with "Bringing Down The House" that his parents got comfortable with the idea of Mezrich as a professional author.
At first, "my parents were not thrilled with my decision" to become a writer, Mezrich said.
The Zuckerberg Goldmine, And The Backlash
"The Accidental Billionaires: The Founding Of Facebook, A Tale Of Sex, Money, Genius, And Betrayal" was the book that lifted Mezrich's career to stratospheric heights. It's the story of Harvard student Mark Zuckerberg and the early days of Facebook.
Readers found the story irresistible, and so did Hollywood. Mezrich's book was turned into "The Social Network" by director David Fincher. It starred Jesse Eisenberg, Andrew Garfield and Justin Timberlake. Aaron Sorkin — creator of "The West Wing" and "The Newsroom" — wrote the screenplay for the movie.
Mezrich found ample material for "The Accidental Billionaires" by reporting on the fights over Facebook's ownership. Two classmates of Zuckerberg's, Cameron and Tyler Winklevoss, claimed Zuckerberg owed them money. So did another of Zuckerberg's friends, Eduardo Severin. After Mezrich wrote about those claims, Zuckerberg directed his disdain at the author.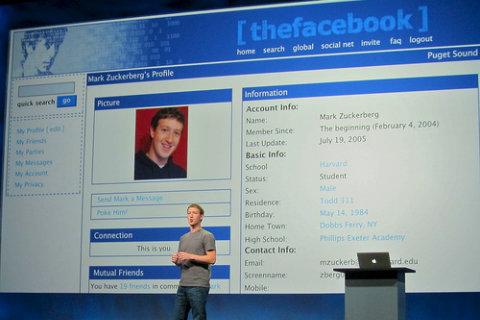 Photo Credit: niallkennedy / Flickr
"Mark [Zuckerberg] was not thrilled with the whole project at all," Mezrich said. "He's a very closed off, socially awkward, strange individual who's also a genius. He is a genius, he's just not someone you'd be friends with."
Other subjects aren't comfortable with Mezrich's unfiltered portrayal of their lives, either. The founders of Absolute Poker had some reservations about "Straight Flush."
"There are things in it they don't like. Nobody's a saint in this story," Mezrich said. "There's a lot of drugs, there's a lot of girls, there's a lot of mismanaged money I guess you would say. But, overall, they like the idea that the story is getting out because they believe these anti-online poker laws are hypocritical."
Regardless, movie producers do the requisite wrangling to make sure they don't land in legal hot water.
"When a movie gets made, they usually sell their life rights to the studio," Mezrich said.
Some of Mezrich's subjects have relished the attention. When he's not writing Mezrich tries to keep up correspondence. "I just ran into the Winklevoss [twins] two days ago. I was eating lunch in L.A."
The Next Book, The Next Movie
After turning two best-selling books into blockbuster films Mezrich said he now writes with the silver screen in mind.
"I'm picturing Robert Pattinson running around [as I write]. I've always been very cinematic," he joked. "You have to be thinking movie."
It's starting to show, too. His book "Sex On The Moon" has been optioned for a movie by Sony, the same studio that produced "The Social Network." Mezrich said he's sold another movie with Brett Ratner — director of "Tower Heist" and the "Rush Hour" movie series — set to direct. Mezrich revealed the Ratner-helmed project is based on a trilogy of books he's writing.
"They're "Da Vinci Code"-esque thrillers about the Seven Wonders of the World."
Mezrich assured readers he won't stray too far from the characters who fascinate him most.
"I'm doing a children's book," Mezrich said. "It's about a group of geeky young kids in a private school in Newton, Mass. who use math and science to beat carnival games. So it's kind of "Bringing Down The House" brought to a younger level. It comes out next summer."
In the meantime, new initiates to the Mezrich brand of prose —breathless, clipped and suspenseful — can get a fix at any bookstore, newsstand or library. Like Hunter S. Thompson in his day, Mezrich has a diehard fanbase ready for the ride, the next adrenaline fix.