The Cocktail Hour, presented by the Huntington Theatre Company, plays at the BU Theatre through December 15th.
A host of favorite Huntington Theatre Company artists return for a new staging of A. R. Gurney's American comedy of manners. The play is a window into a stalwart element of WASP culture: the pre-dinner cocktail hour. A revered ritual in John's parents' elegant home, all semblance of calm demeanor dissolves when he announces over martinis that he has written a play about his family. As the drinks flow, so do the revelations and recriminations, both funny and poignant, in this heartfelt comedy about the ties that bind.
A Christmas Story: The Musical plays at the CITI Wang Theatre through December 8th.
A bespectacled boy named Ralphie has a big imagination and one wish for Christmas: a Red Ryder BB Gun. But a kooky lamp, outrageous pink bunny pajamas, a cranky department store Santa, and a tripledog-dare to lick a freezing flagpole are just a few of the obstacles that stand between Ralphie and his Christmas dream. Now set to music, this story never gets old. It works as a musical thanks to a bright holiday score by Tony nominated composer/lyricist team Benj Pasek and Justin Paul.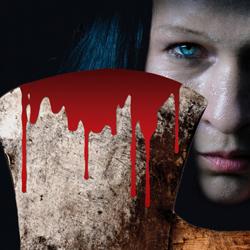 Lizzie Borden, staged by Boston Lyric Opera,  plays at the Castle at Park Plaza through Sunday, November 24th.
Jack Beeson's operatic masterpiece, first performed as a three-act opera in 1965, is part of the BLO's Opera Annex series, produced as a world premiere chamber version in seven scenes and directed by the acclaimed Christopher Alden. Starring mezzo-soprano Heather Johnson as Lizzie Borden and Grammy-nominated soprano Caroline Worra is Abigail Borden, learn about a woman tried and acquitted in the 1892 axe murders of her father and stepmother in Fall River, Massachusetts.
The Armstrong Lie, plays in select theaters beginning this Friday.
In 2008, Academy Award winning filmmaker Alex Gibney set out to make a documentary about Lance Armstrong's comeback to the world of competitive cycling. Widely regarded as one of the most prominent figures in the history of sports, Armstrong had brought global attention to cycling as the man who had triumphed over cancer and went on to win bicycling's greatest race, the Tour de France, a record seven consecutive times.
However, the unprecedented scandal of Armstrong admitting to using performance enhancing drugs following a federal criminal investigation by the US Anti-Doping Agency (in 2012 the USADA, in conjunction with the International Cycling Union, effectively stripped Armstrong of all seven of his previous titles and banned him from all sport for life), would both rewrite the Lance Armstrong legend and Gibney's film.
>>See Jared's review on Greater Boston.
This week on Open Studio:
See more of my interview with actor Dan Lauria about the musical adaptation of A Christmas Story, catch my interview with Masterpiece Executive Producer Rebecca Eaton about her new memoir, Making Masterpiece and meet Florida retiree Allen Bellman, one of the original illustrators of Captain America.