This week, Jared reviews "Exit the King," dives into V.R. with "The Enemy," and talks to John Carroll Lynch about the late Harry Dean Stanton, who stars in his new film "Lucky."
"The Enemy," on view at the MIT Museum through Dec. 31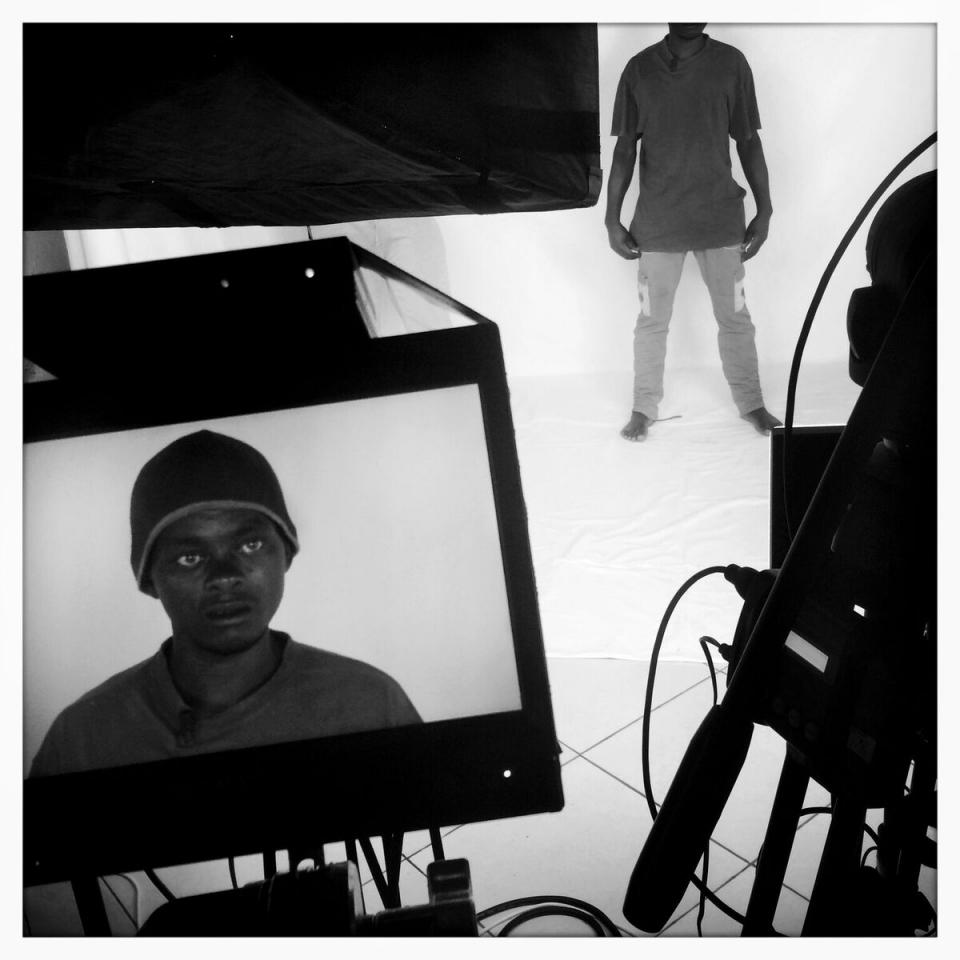 Photo Credit: Courtesy of Karim Ben Khelifa
In conjunction with the MIT Museum, acclaimed photojournalist Karim Ben Khelifa has created "The Enemy," a new, interactive virtual reality exhibition.
Ben Khelifa has covered war and conflict zones around the world for the past 18 years — his work appearing in publications including Time, Vanity Fair, Le Monde, Stern, The New York Times Magazine, and many others. But he no longer believes in the medium.
"All social media are all a photograph-based medium," he said. "It doesn't have the same effect, it doesn't have the same impact it could have 40 or 30 years ago." So, he has taken his work into the virtual world.
As a Fellow with MIT's Open Documentary Lab, Khelifa turned his latest project into a virtual installation in which visitors have encounters with combatants on both sides of conflicts in Israel, Palestine, the Congo and El Salvador. Making its North American debut, "The Enemy" utilizes 360-degree imaging to put visitors face-to-face with the virtual personages of real-life fighters offering their perspective on conflict.
"The really meaningful part here is when [the combatants] start talking about their dreams, about their suffering, about their nightmares, about everything," said Ben Khelifa, who conducted all the interviews for this exhibition. "[They are] the emotions that makes us human."
It makes for an immersive experience. Dropped into the exhibit's gallery spaces, we meet the combatants one at a time. Look at them, they look at you. Move to the side, their gaze follows yours. Step back, they beckon you to return. And then they unload with raw conversation about themselves.
"Museums have always changed, we are always adapting and we're always using new technology," said MIT Director John Durant. "In a sense there's nothing new here, we're just taking advantage of what new technologies can do as they become available."
"Exit The King," presented by Actors' Shakespeare Project at the Jackie Liebergott Black Box Theatre in the Emerson Paramount Center through Oct. 8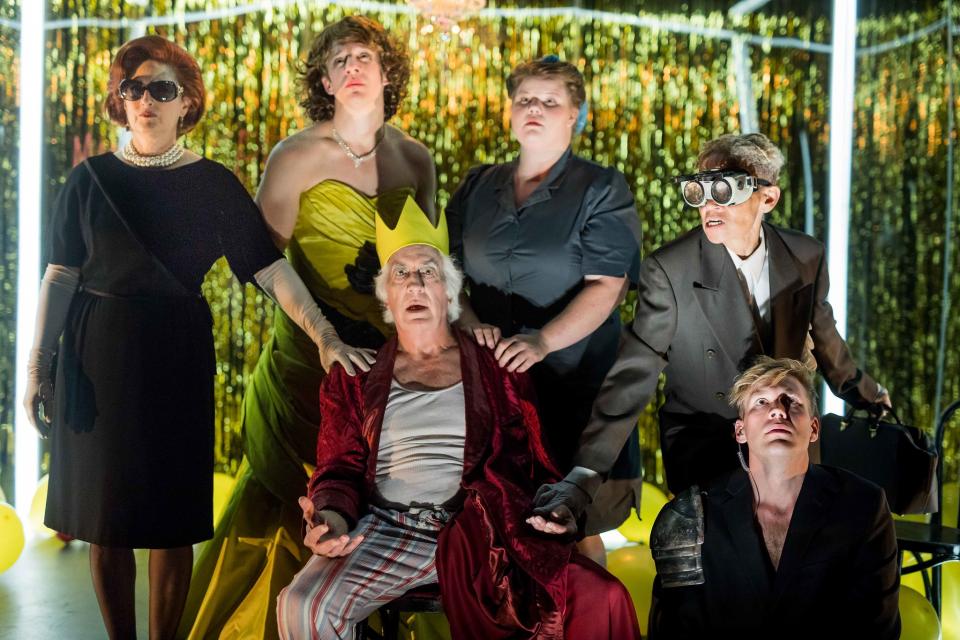 Photo Credit: Nile Scott Shots, Courtesy of Actors' Shakespeare Project
Written by Romanian-born playwright Eugene Lonesco, "Exit The King" is an absurdist farce about mortality — and one character's stubborn refusal to accept it. 
Described by director Dmitry Troyanovsky as "a glittery and gaudy party that is now over," the play takes place in the fictional court of King Berenger, a megalomaniacal, centuries-old ruler whose kingdom is literally crumbling around him. Berenger's court tries in vain to convince their king that he only has 90 minutes to live, resulting in a comedic tragedy that takes a humorous look at how we embrace death and our own impermanence.
Written in 1962, the production has been banned in several countries for its overt mockery of tyrants who refuse to acknowledge the limits of their power. In the shadow of today's political climate, "Exit The King's" message of mortality and the absurdity of authoritarianism rings louder than ever.
"Lucky," playing at Kendall Square Cinema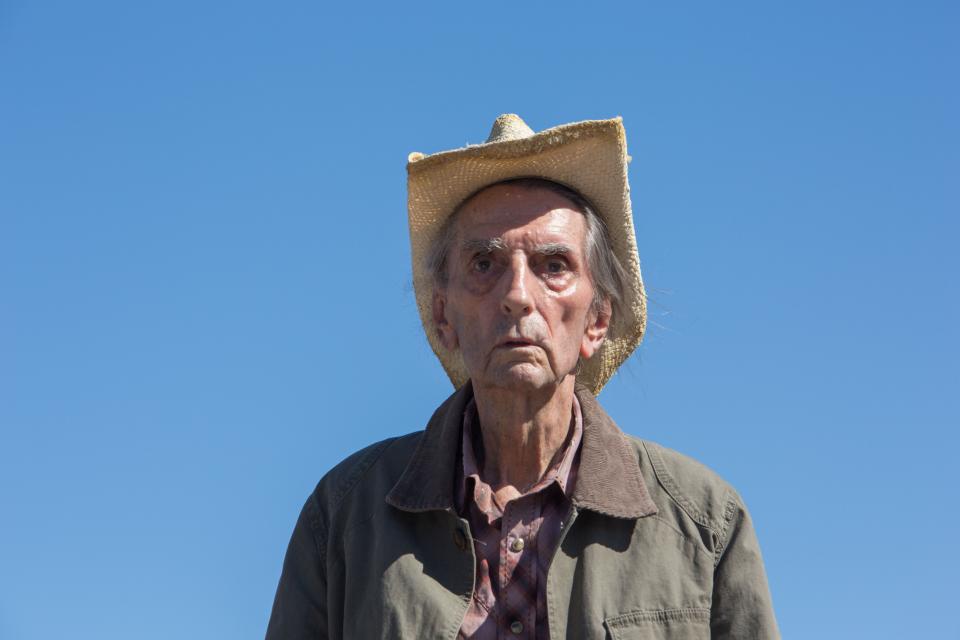 Photo Credit: Magnolia Pictures
The prolific character actor John Carroll Lynch has more than 110 roles to his credit — playing everything from Drew Carey's brother on "The Drew Carey Show," to Twisty the Clown on "American Horror Story," to one of the founding brothers of McDonald's in "The Founder." For the first time, Lynch steps behind the lens to make his directorial debut with "Lucky," a film starring the late Harry Dean Stanton. 
Lucky is about a 90-year-old man facing the end of his life and reflecting on his own mortality. But unlike most "bucket list" films, this is a story that looks forward, as Lynch explains.
"A lot of films about people at the end of their lives are about looking back towards their past to right some wrong, or to fix some relationship," said Lynch. "This script was really about the future."
"Lucky" was written for Stanton, with fiction undoubtedly melding with fact as Lucky journeys through his end-of-life reflections. Rounded out by a stellar ensemble that includes Ed Begley Jr., Tom Skerritt, Beth Grant and David Lynch, "Lucky" is a celebration of Harry Dean Stanton, the celebrated actor who was fastidious about presenting the truth of his characters — so much so that he insisted he wasn't "acting." In Lynch's well-crafted debut film, that truth is a clarion bell.
Could virtual reality be the future of the museum experience? Tell Jared what you think about it on Facebook or Twitter!