This week, Jared reviews some of the best theater in Boston, including "WARHOLCAPOTE," "Constellations," and "Nature: A Walking Play." Plus, a review of "Year by the Sea."
"WARHOLCAPOTE," presented by the American Repertory Theater through Oct. 13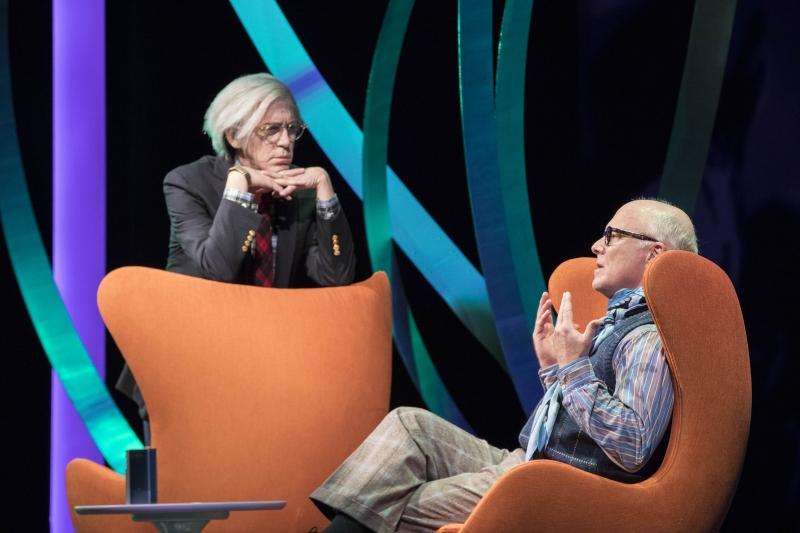 Photo Credit: Gretjen Helene Photography, courtesy of the American Repertory Theater
Delicious, gossipy and insightful, "WARHOLCAPOTE" is a series of real-life conversations between pop culture icons Andy Warhol and Truman Capote in the 1970s.
Longtime friends ever since the besotted Warhol sought out Capote after moving to New York City, the two began recording conversations they hoped would one day be the basis for a Broadway play. Their play never surfaced, but they did produce about 65 hours of taped conversations.
Rob Roth, who adapted the dialogue for the stage, spent 10 years pouring over transcripts of the tapes. The resulting conversations between Warhol, played by Tony-winning actor Stephen Spinella ("Angels in America") and Capote, played by Dan Butler ("All The Way," "Frasier") are freewheeling from the heady, glittery days of disco to the price of fame. Come for the possibly apocryphal stories about Marilyn Monroe, Humphrey Bogart and Jackie Kennedy, but stay for the soul-baring discussions each has about their worth artistically and otherwise.
"I think they both thought being famous was going to fix them," said Roth. "They were two very, as they say in their own words, 'peculiar' men, and I think they both pursued fame very avidly and got it. And when they got there … it didn't fix how odd they were."
 "WARHOLCAPOTE" is a naked examination of fame by two of its greatest masters and victims.
"Constellations," presented by Central Square Theater through Oct. 8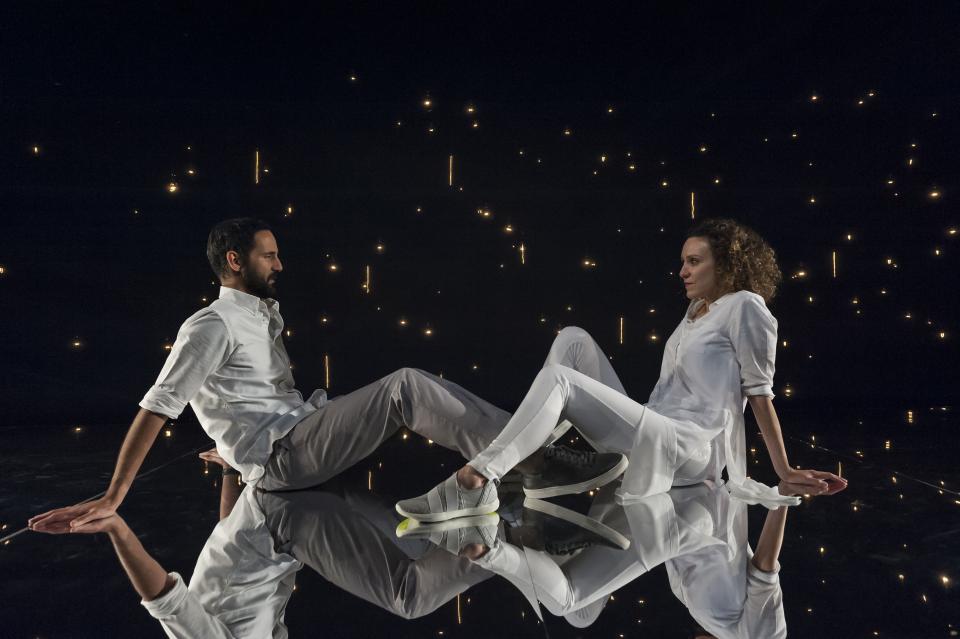 Photo Credit: A.R. Sinclair Photography, courtesy of Central Square Theater
Marianne and Roland meet at a barbecue and fall in love … and then they don't … and then they do. But don't write this off as a typical love story. "Constellations" is an electric look at romance in the realm of the multiverse and theoretical physics.
Roland (Nael Nacer) is a beekeeper who relishes nature for its "clarity of purpose." Marianne (Marianna Bassham), on the other hand, specializes in theoretical early universe cosmology, believing that "every decision that we've ever made or never made exists out there." With that understanding, the couple's relationship develops within the infinite universe of possibilities. The couple meets, breaks up, reconciles, and confronts illness. And each scene plays out again and again with subtle variations. It's terrific work by Bassham and Nacer, who evocatively mine the nuances that make their characters' actions at once routine and profoundly fateful.
While "Constellations" concedes that we don't really know our place in the universe, it reinforces the certainty of what it is to know one another.
"Nature: A Walking Play," presented by the Trustees of Reservations and TigerLion Arts at the Old Manse through Oct. 1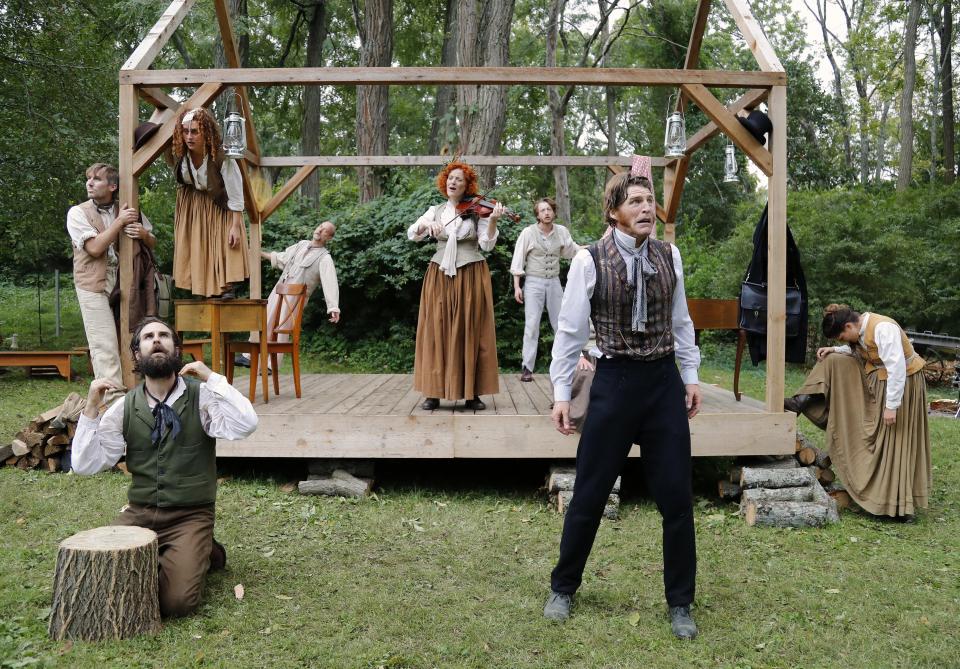 Photo Credit: Winslow Townson, courtesy of The Trustees of Reservations
"Nature: A Walking Play" is an outdoor theatrical production that examines the relationship between Ralph Waldo Emerson, Henry David Thoreau, and their mutual admiration for the natural world.
Presented by Minnesota performance troupe TigerLion Arts and the Trustees of Reservations, "Nature" appears for the first time at The Old Manse in Concord where Emerson wrote the famed "Nature" essays on which the show is based. A mélange of performance, song and movement, "Nature" invites the audience to follow the troupe around the Manse's verdant expanse to see how Emerson and Thoreau were transcended, transformed and transfixed by the outdoors.
The connection to the Manse is not lost on Tyson Forbes, who — in addition to writing, producing and starring as Ralph Waldo Emerson — is the great-great-great grandson of Emerson.
"It was incredibly powerful," said Forbes. "I could feel the generations talking to each other."
Inspiring and entertaining "Nature" at the Old Manse provides an exhilarating walk through the landscape that nurtured the two Transcendentalist titans. 
"Year by the Sea," in theaters Friday, Sept. 29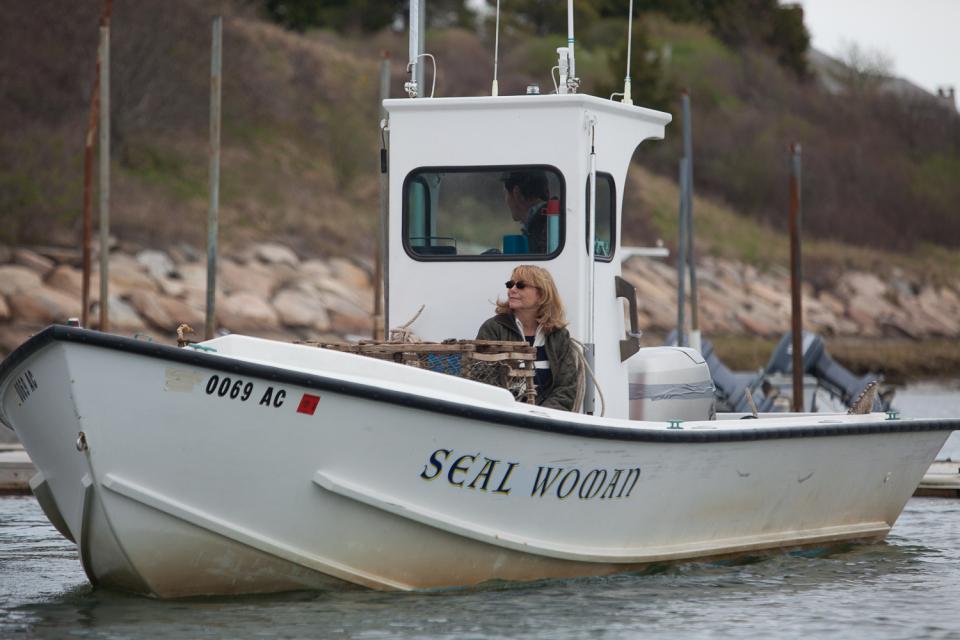 Photo Credit: Dana Starbard, Courtesy of Real Women Make Waves
Inspired by the memoir of Joan Anderson, "Year by the Sea" is a quiet story starring a radiant Karen Allen.
A 60-something empty-nester, Joan suddenly realizes that her marriage has been absent of adventure. When her husband (Michael Cristofer) expects her to uproot her life and move to Kansas, she instead decides to move to a little house on Cape Cod to find herself.
"I think that people still do get trapped in roles and identities," said Allen. "I think part of her story is really about giving herself permission, or at least the belief to know that you can renegotiate."
"Year by the Sea," in it's small way, touches on some very grand existential exploration.
Fall is officially upon us. Are there films, shows, or galleries that you are looking forward to this season? Tell Jared about it on Facebook or Twitter!