This week, Jared Bowen heads to Provincetown to discover a trove of previously unreleased sketches, paintings and diaries from Edward and Josephine Hopper. Then, he reviews "Dames at Sea" and a discussion about the film "Stronger" with Jake Gyllenhaal and Jeff Bauman.
"The Hoppers," on view at the Provincetown Art Association and Museum through Oct.15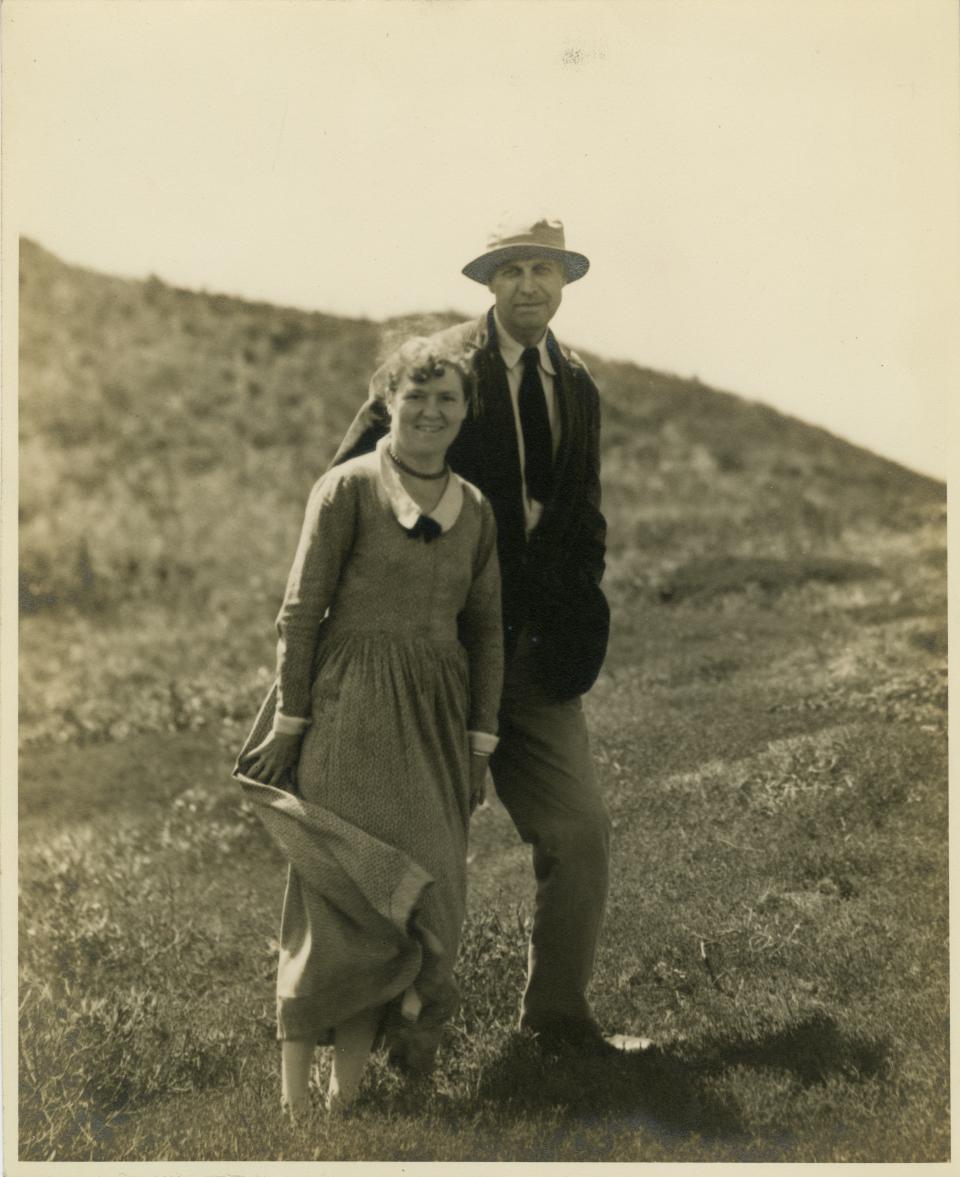 Photo Credit: Dr. Davenport West; courtesy of the Whitney Museum of American Art
Famed American painter Edward Hopper summered with his wife, Josephine, in Truro for more than 40 years. When they died within a year of each other in the late 1960s, May Schiffenhaus, a family friend, inherited the home and all its contents.
Years later, a handyman tending to the home discovered a trove of sketches, diaries and works by both Hoppers never publicly exhibited.
Late last year those materials were gifted to the Provincetown Art Association and Museum, a small institution that has gone — literally overnight — from having three Hopper works in its collection to an estimated 96 drawings by Edward Hopper, 69 drawings and watercolors by Josephine, and 22 diaries dating from 1933 to 1956.
"He never wanted a drawing to feel too finished," said Christine McCarthy, Executive Director of the Provincetown Art Association and Museum. "He never wanted a final painting to look like it was a copy of a drawing. We do know that he suffered painters block quite a bit … I think the sketching and the drawing were essential to get him motivated."
From the sketches that anticipate some of Hopper's most well known works like "Summer in the City" and "Seven A.M.," one can see the evolution of his artistic process, while the diaries offer a firsthand account of how this couple worked together … or didn't.
"Let's just say they're very juicy," said McCarthy. "They're very soap opera-ish … when I started reading them I couldn't put them down."
Josephine Hopper was an artist in her own right, although she let her career take a back seat to her husband's. The two met in art school, where Josephine she says she taught Edward how to paint watercolors. Her diaries, written with exceptional attention to detail, reveal that there was a push and pull in their relationship, with Edward not always appreciating or indulging her work. Josephine even writes about the minutiae of married life, bemoaning how she "changed her hair, and Eddie didn't even notice."
The museum plans to make the Hopper materials available for years of study and loans to fellow institutions.
"The idea is that we can get these out, we can have them out, we want to lend them, we want them to be available for research," said McCarthy. "Someone said to me that, with this gift comes great responsibility, and I'm learning that overnight."
"Stronger," in theaters Sept. 22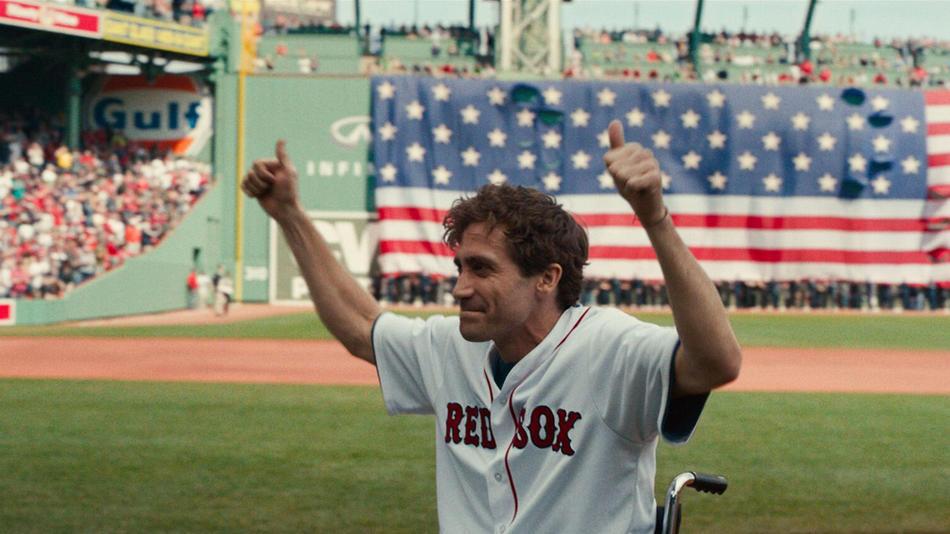 Photo Credit: Lionsgate / Roadside Attractions
"Stronger" is based on the memoir of Jeff Bauman (co-written by Bret Witter), a survivor of the 2013 Boston Marathon Bombing. Working at Costco and visiting the race to support his ex-girlfriend, Jeff (played by Jake Gyllenhaal) lost both his legs in an explosion at the finish line.
Images of his rescue became synonymous with the attack and made him the object of unwanted attention. This deeply personal tale follows Jeff's recovery and rehabilitation process, offering a new, unexpected perspective on the genuine struggles of the man who became a symbol of hope for a city and the nation.
"I think being strong is about being vulnerable," said actor Jake Gyllenhaal. "The things that Jeff goes through — it's so important for us to show the pain that he went through, so that we can feel the joy as well."
Bauman confesses to having had reservations about the movie, which placed him in the spotlight once again.
"You do have fears," said Bauman. "What's [Gyllenhaal] going to do with this this? How's it going to be? … After I saw it, I don't know if I'd necessarily say I was relieved. Because I was like 'woah, what just happened?' And the second time I saw it was 'I'm relieved.'"
"Dames at Sea," presented by Greater Boston Stage Company through Sept. 24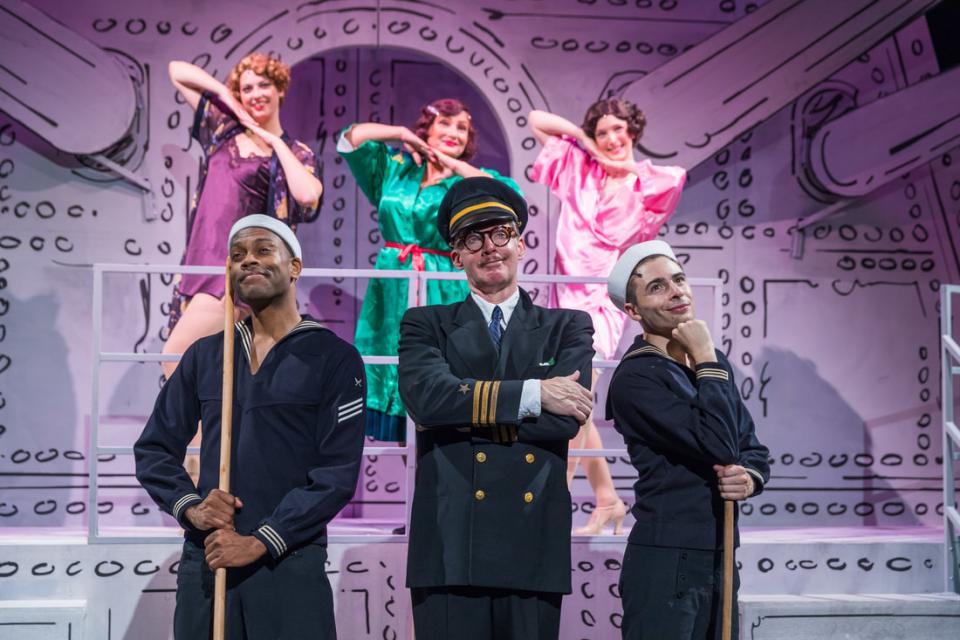 Photo Credit: Nile Hawver/Nile Scott Shots, courtesy of Greater Boston Stage Company
A parody of old Busby Berkeley musicals, "Dames at Sea" follows the tale of Ruby (played by Ephie Aardema), a sweet young woman from Utah who hops off a bus in New York and immediately finds herself in a Broadway show. Presented by the re-branded Greater Boston Stage Company (formerly Stoneham Theatre), this toe-tapping musical is filled with showtunes like "It's You," "Good Times Are Here To Stay," and, of course, the title track "Dames at Sea."
The dancing is stellar, and Shana Dirik delivers a stand-out performance as a marquee star unwilling to make way for an upstart ingénue. Dirik is a fine comedic musical actress who deserves more time on Boston stages.
Have you discovered a trove of long lost artwork recently? Tell Jared about it on Facebook or Twitter!