This week, Jared's takes you to the theater with reviews of "42nd Street," "American Moor," and "Finding Neverland."
42nd Street, presented by Reagle Music Theatre in Waltham, MA through August 13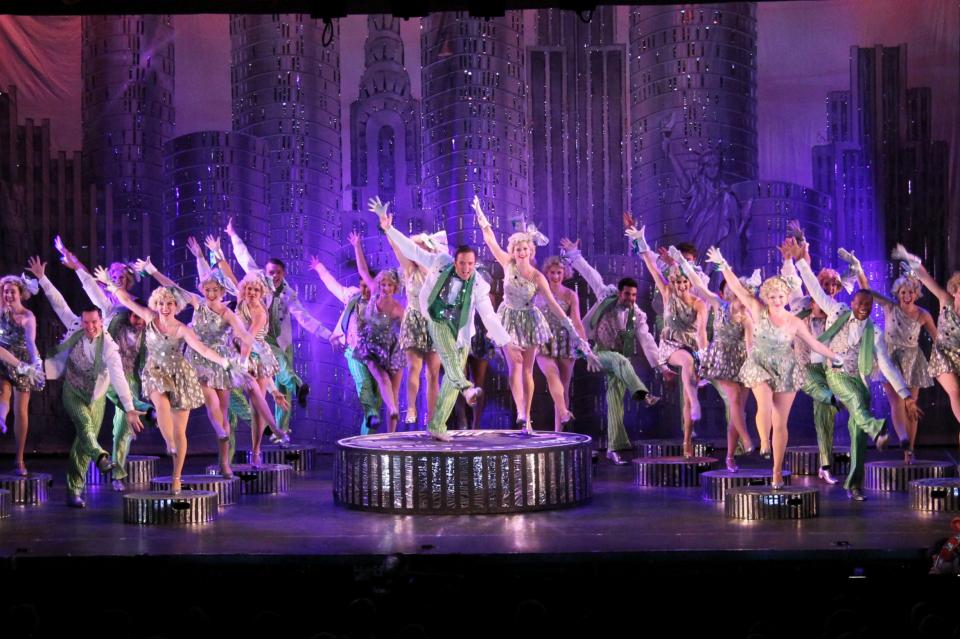 Photo Credit: Pete O'Farrell / courtesy of Reagle Music Theatre
The show must go on at Reagle Music Theatre. Following the last-minute replacement of Dukes of Hazzard star Tom Wopat, Reagle's "42nd Street" has rallied in spectacular fashion. Life imitates art in this story about a theater ensemble determined to overcome adversity to make a Broadway hit. Rachel York stars in the musical filled with spectacular singing, electrifying dance numbers, and stellar performances from a cast that's ready for the big time.
Jared Says: "Reagle accepted that the show must go on and, ironically, produced a musical with glorious, rousing and showstopping numbers."
American Moor, presented by O.W.I. (Bureau of Theatre) and Phoenix Theatre Ensemble at the BCA Plaza Theatre through August 12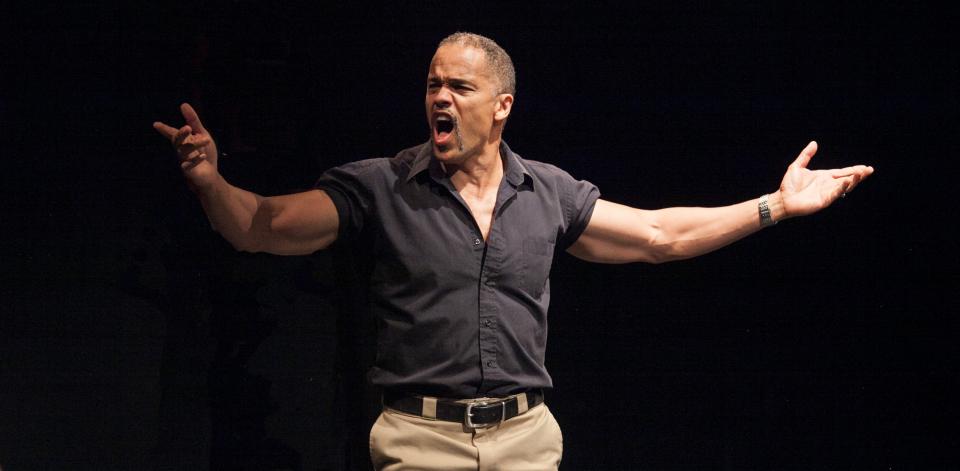 Photo Credit: C. Stanley Photography / courtesy of American Moor
Performed and written by television and theater star Keith Hamilton Cobb, "American Moor" is a deeply personal tale of internal conflict, racial inequality, and passion for Shakespeare. This one-man play takes audiences inside the audition room, where Cobb is set to audition to play the titular character in Shakespeare's "Othello." But first, he must contend with the white director's myopic take on the character.
Jared Says: "A story so agonizingly personal and universal, you'll want to march out and correct the world."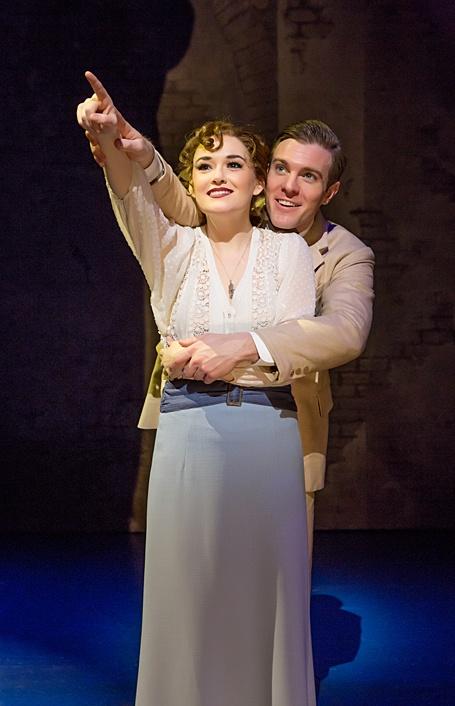 Photo Credit: Carol Rosegg / courtesy of Finding Neverland
Finding Neverland, presented by Broadway in Boston at the Boston Opera House though August 20
 
Peter Pan is getting a homecoming! The touring production of the Broadway musical "Finding Neverland" has made its way to the Boston Opera House. Directed by the Tony-winning Diane Paulus (who also serves as the artistic director of the American Repertory Theater), "Finding Neverland" tells the heartwarming story of playwright J.M. Barrie as he finds inspiration for "Peter Pan" in a widow and her four adventurous young boys. The play -- which premiered at the American Repertory Theater in Cambridge -- gets the full Broadway treatment, whisking audiences away to a land where childhood lasts forever.
Jared Says: "Neverland offers a landscape lush with the fruits of imagination and creativity."
What is your favorite theater in Boston? Let Jared know on Facebook or Twitter!