This week, Jared's art picks take you through some surprisingly art-filled streets in Lynn and into the imagined worlds of painter Dana Schutz and author Stephen King.
Beyond Walls, on view in Lynn, Mass.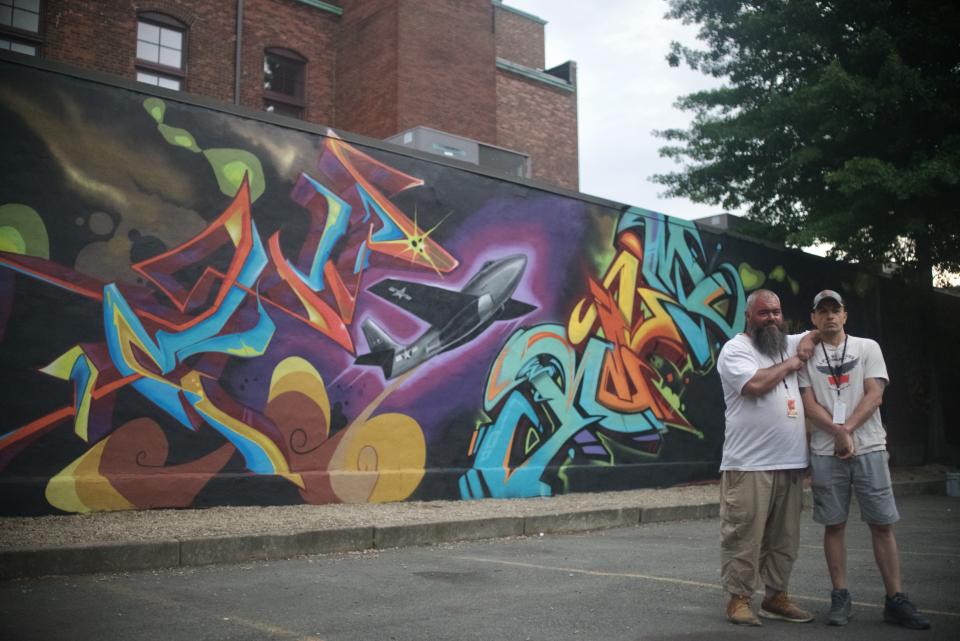 Photo Credit: Christopher Gaines / Beyond Walls
The city of Lynn has historically been known for manufacturing and heavy industry. But recently, it has reinvented itself, becoming a hub for culture, arts and more. Massachusetts-based nonprofit Beyond Walls is a collaboration of local residents, businesses, organizations, artists that is fostering the rejuvenation. The hope is that by attracting visitors to public art all around the city economic growth will spurt. Beyond Walls is the brainchild of Alfred Wilson, a former technology executive who drew from the Wynwood area of Miami for inspiration. 
Jared Says: "It's invigorating to witness how art can palpably change the chemistry of a city neighborhood."
Dana Schutz, on view at the Institute of Contemporary Art, Boston through Nov. 26.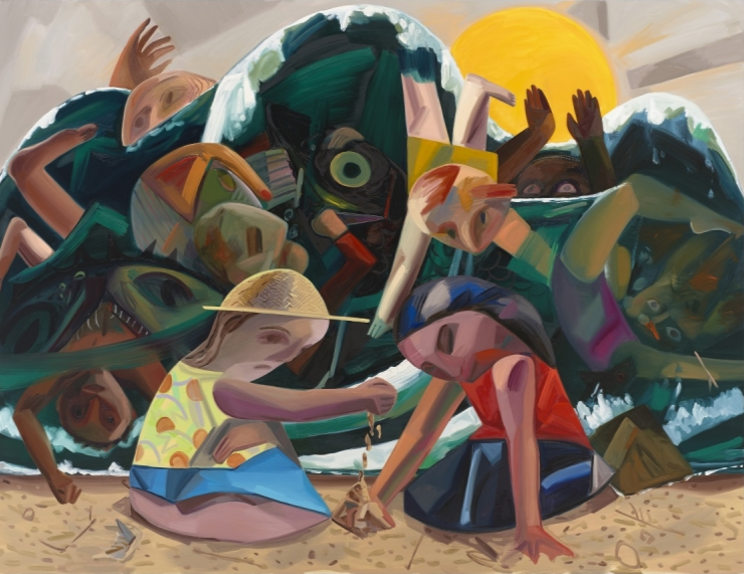 Photo Credit: Photo by Matthias Kolb, courtesy Institute of Contemporary Art, Boston, Dana Schutz, Petzel, New York, and Contemporary Fine Arts, Berlin.
New York-based painter Dana Schutz is renowned for the colorful and seemingly touchable brushwork that makes up her animated paintings. Her pieces venture outside the box, abstractly expanding the interpretation of everyday situations with touches of oddity, humor, imagination, and intrigue. Some of them make real-world connections, such as "Poisoned Man," a portrait of the nearly-assassinated former president of Ukraine, Viktor Yushchenko, and "Open Casket," a painting of Emmett Till that sparked controversy (and which is not included in the ICA's exhibit). Schutz imbues her work with signature images – such as distorted or fragmented bodies – that suggest expressionism. Her method makes Schutz one of the notable painters of our time.
Jared Says: "For her singularity, for her technique, for the ferocity with which she dives into our inner selves, Dana Schutz is one of the most exciting artists working today."
"The Dark Tower," in theaters Friday, Aug. 4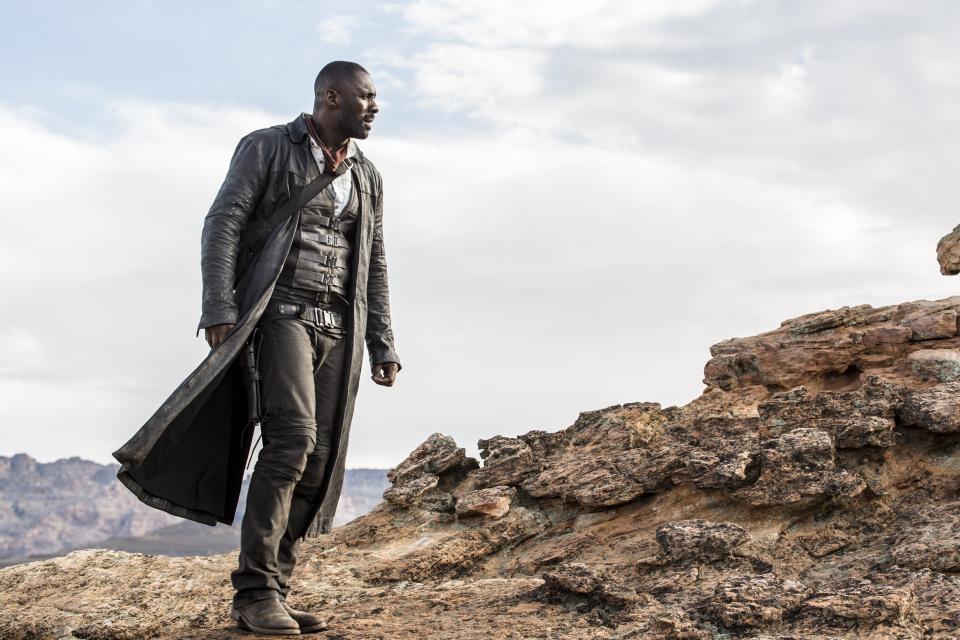 Photo Credit: Sony Pictures
Based on author Stephen King's eight-novel series of the same name, "The Dark Tower" is a western that tells the story Ronald Deschain (Idris Elba), the last living member of a group of gunslingers, and his ongoing battle with the Man in Black, Walter O'Dim (Matthew McConaughey). Deschain is tasked with the challenge of protecting the mythical Dark Tower, which is believed to hold the universe together. It ultimately boils down to a battle between good and evil, being that Deschain is the only person who can protect the tower and O'Dim is set on stopping him from doing so.  
Jared Says: "Idris Elba is a compelling force, but overall the film is a towering suggestion of wasted potential."
An additional note: In the radio debrief included with this post, Jared references "42nd Street," which was set to open today at the Reagle Music Theatre of Greater Boston with "Dukes of Hazzard" actor Tom Wopat in the role of Julian Marsh. According to the Middlesex district attorney's office, Wopat, 65, was arrested on indecent assault and battery and drug charges in Waltham. He is scheduled to be arraigned Thursday in Waltham District Court. Robert Eagle, Executive Producer of Reagle Music Theatre of Greater Boston, says "42nd Street" will open this afternoon with Rich Allegretto in the role of Julian Marsh. 
The Associated Press contributed to this story.
Where is some of your favorite public art in New England located? Let Jared know on Facebook or Twitter!