This week, WGBH News' Arts Editor Jared Bowen views a new exhibition at MFA Boston, previews the latest from Gloucester Stage Company, reviews a new book by Misty Copeland, and jumps into a returning local summer arts initiative.
"China's 8 Brokens: Puzzles of the Treasured Past" on view at the Museum of Fine Arts, Boston, through October 29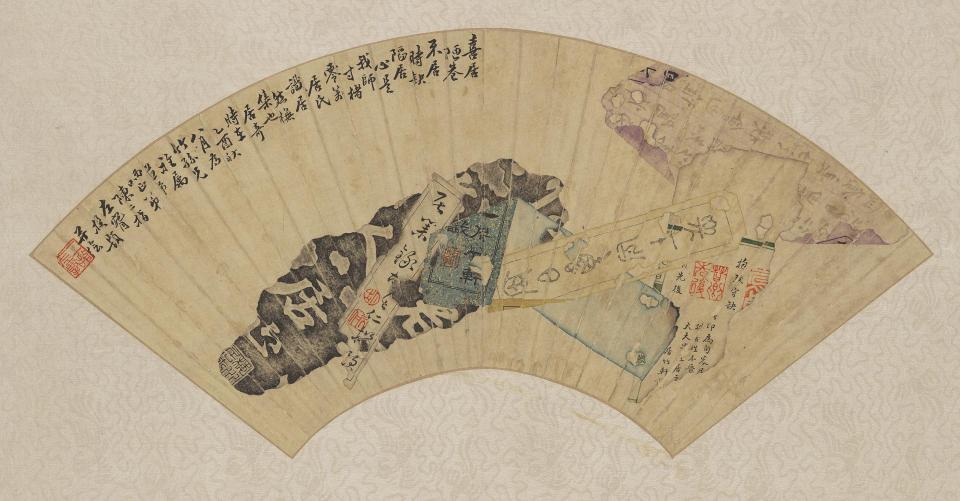 Photo Credit: Museum of Fine Arts, Boston
MFA's Synopsis: The first-ever exhibition dedicated to bapo (or "eight brokens") painting, a revolutionary artistic genre that emerged in China during the mid-19th century. Eight is a lucky number in Chinese culture, and bapo refers to the damaged cultural ephemera hyper-realistically depicted in the paintings — worm-eaten calligraphies, partial book pages, burned paintings, remnants of rubbings and torn-open letters. They are usually arranged in a haphazard, collage-like composition, created with Chinese ink and colors on paper or silk. When bapo emerged, this unexpected imagery was radically distinct from classical Chinese landscape and figure painting, and became popular among an aspiring urban middle class delighted by its visual trickery and sophistication. After 1949, the art form was largely forgotten, but has recently been rediscovered by contemporary artists and collectors. The rediscovery of bapo has prompted curators to now decipher the puzzle of the meaning of the images. This exhibition presents some of the finest examples of bapo paintings dating back to the 19th century, as well as a contemporary work by artist Geng Xuezhi, and includes new acquisitions and loans from museums and private collections located in the United States and Asia. They are interspersed with three-dimensional decorative and functional objects that display bapo imagery.
Jared Says: "Beautiful work made fascinating for the fact that we are seeing the first real examination of this genre."
"The Effect" presented by Gloucester Stage Company through July 8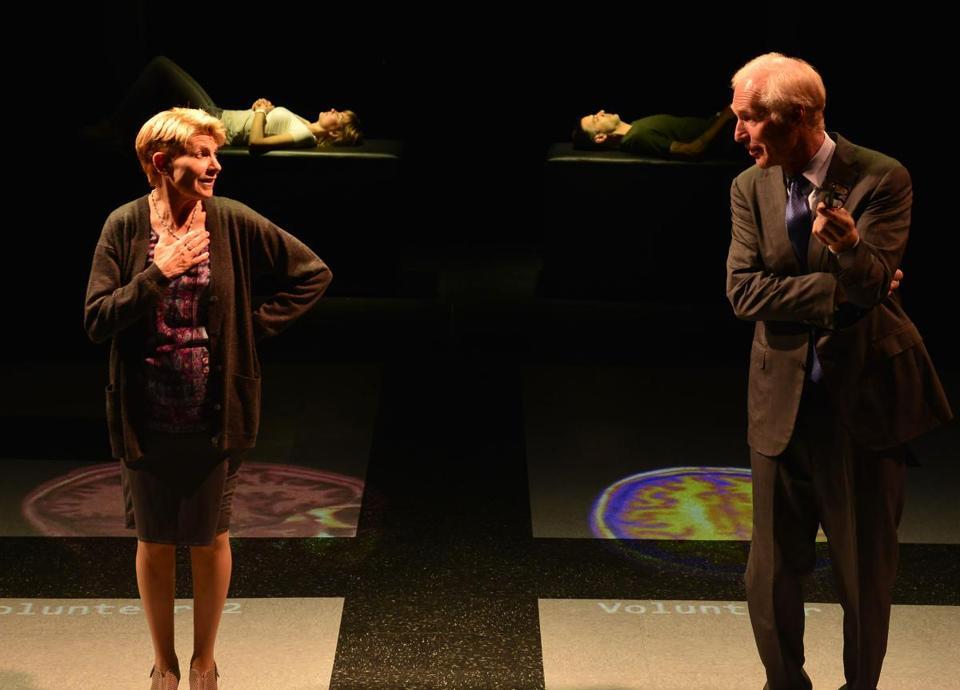 Photo Credit: Gloucester Stage Company
Gloucester Stage Company's Synopsis: Tristan and Connie, volunteers in a controlled drug test, fall in love — but is their chemistry real or induced? In the New England premiere of "The Effect," Lucy Prebble's funny and moving look at medicinal trial and error explores the depths of attraction and attachment, and wonders at the limits of medicine and the ever-elusive rules of the heart. Lucy Prebble's "The Effect" comes to Gloucester direct from The National Theatre in London and an extended run at the Barrow Street Theatre in New York. The GSC production features Sam Weisman in his Gloucester Stage directing debut and a cast led by Saturday Night Live alum Brad Hall and GSC favorite and Academy Award-nominated actress Lindsay Crouse.
Jared Says: "Riveting and fiercely smart ... an effect made possible by a flawless cast."
"Misty Copeland" Author of the book "Ballerina Body: Dancing and Eating Your Way to a Leaner, Stronger, and More Graceful You"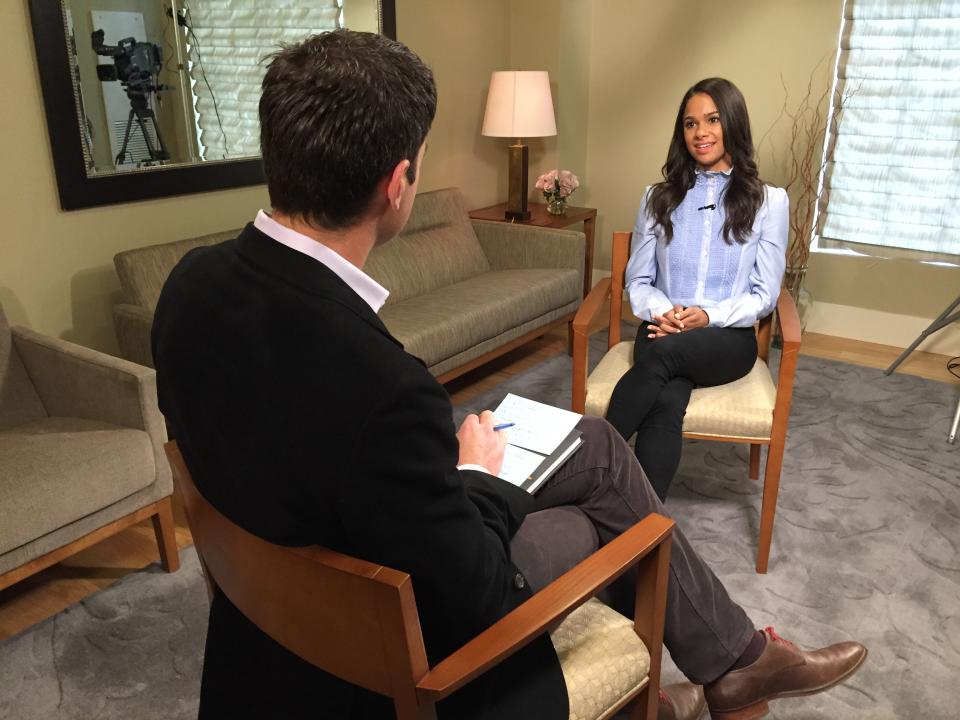 Photo Credit: Howard Powell/WGBH News
Synopsis: Ballerina Misty Copeland is the first African-American female principal dancer for American Ballet Theatre. Copeland joined the American Ballet Theatre in 2000, and she became a principal dancer in 2015. She has starred in productions including "The Nutcracker" and "Firebird." In her new book, "Ballerina Body," she reflects on the obstacles she overcame to become a star. She also discussed this in an interview with Jared Bowen on Open Studio in May.
Jared Says: "Misty Copeland sets the stage for any young person hemmed in by a world of 'no.'"
Free Fun Fridays brought to you by the Highland Street Foundation through August 25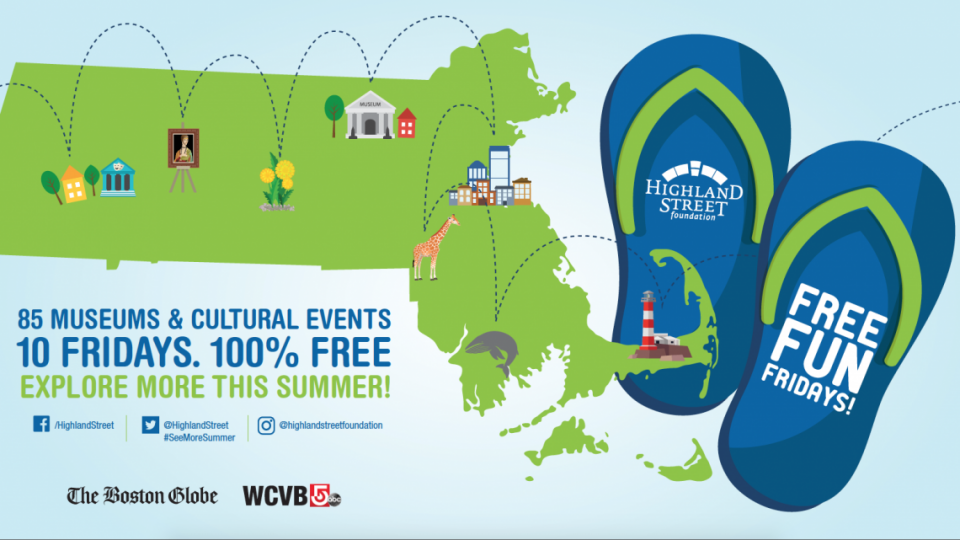 Photo Credit: Free Fun Fridays
Synopsis: The Highland Street Foundation today announced its ninth annual Free Fun Fridays initiative, a summer program that offers free admission to 85 cultural institutions in Massachusetts, including museums, theaters and zoos. The program begins June 23 and lasts 10 weeks. 
Jared Says: "A hugely generous endeavor that enables the notion of art for all."
See any interesting art in New England? Tell Jared about it on Facebook or Twitter.