I think we can all agree that summer is a great time for the beach, burgers on the grill and road trips. But a small group of UMass Boston students are spending their summer taking a full-credit interdisciplinary colloquium course which – let's face it – sounds like pretty heavy lifting for this time of year. But they have pulled a pretty sweet assignment: Hang out with a teenager named Albert Healey.
Chatting with the students at a recent class, I got the sense that – in general –  they don't mind the fella.
Ashley Smith: "He's, like, really smart but he's also very particular."
Britney Pierre: "He's very systematic, well organized."
Christine Connolly: "He's got a great sense of humor, he's very ironic." 
Mariah Nowland: "I like him. He's got an interesting life."
The thing is, Albert Healey is dead. He has been for a long time. Albert wasn't rich. He didn't start any companies. He never held public office. But he did keep a detailed, daily diary for a few years as a teenager living in Dorchester way back in the early 1900s.
"His papers were given to UMass Boston by his daughter Marjory, and we've had them here in our collection and not known too much about Albert Healey besides what she told us," explained Joanna Riley, archivist and curator of special collections at UMass Boston's Healey Library (which has no relation that we know of). She's leading the class along with fellow librarian Andrew Elder.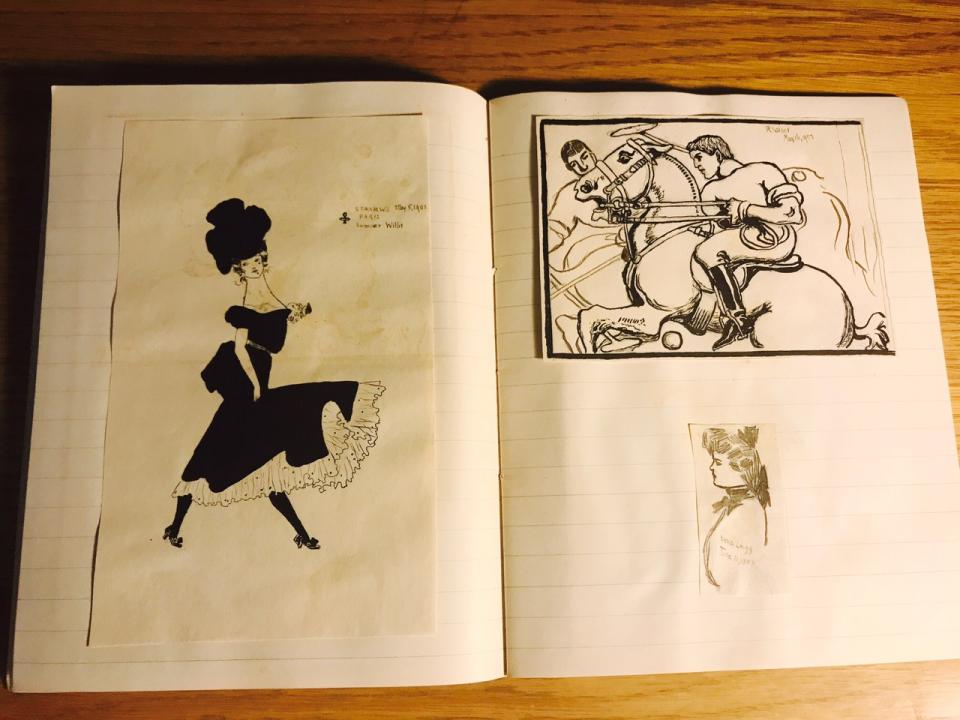 Photo Credit: Edgar B. Herwick III/WGBH News
Under Riley and Elder's guidance, the students have spent the past few weeks transcribing Albert's diaries which, until this point, had never been done. Along the way, they've become captivated by early-20th century Dorchester and the everyday kid who's been their guide.
"They're extremely thoughtful about it," said Riley. "It's not frivolous. They're really trying to understand who he was from his perspective."
At times, the class finds Albert curiously foreign.
"He'll go frog hunting," said student Mariah Nowland. "And then on the other hand he's learning Latin and Geometry. I dunno, it's very different."
And then at other times he springs from the page, strikingly relatable. 
"He was talking about his father lecturing him about smoking," said Ashley Smith, another student. "But its like a hundred years ago [and] you can still see a 16-year-old today being like 'oh yeah and he, like, lectured me about it.'
Albert's life has even helped students like Tai Lam build a deeper connection with the neighborhood today.
"To satisfy my curiosity I look up places that Albert mentioned in his diary," he said. "I explore areas in Dorchester that I wouldn't have done otherwise."
With the transcribing done, now comes phase two of the course: Original research projects inspired by unanswered questions about Albert's life and times. Whatever happened to his best friend Rolf Kaiser? Was the old electric trolley system Albert was so fond of as efficient as the modern T?
Riley says these may just be small kernels, "But it's the exact same process that's used in any kind of research project. You get the foundations, you get the basics, and then step-by-step you move out into the areas that are less well-known and bring that back and add it to the sum of human knowledge," she said.
And that it's all sprung from the everyday life of some ordinary kid from the neighborhood is the point, says co-instructor Andrew Elder. So much of what we know of the past is through the eyes of the exceptional, the well-heeled and well-connected.
"We try to point to somebody like Albert Healey and say these people's stories are also important to be told," he said. "They tell us something that these other stories don't tell us."
It's a point driven home in the opening passage of Albert's diary, which Riley and Elder read aloud to the students at the beginning of their very first class.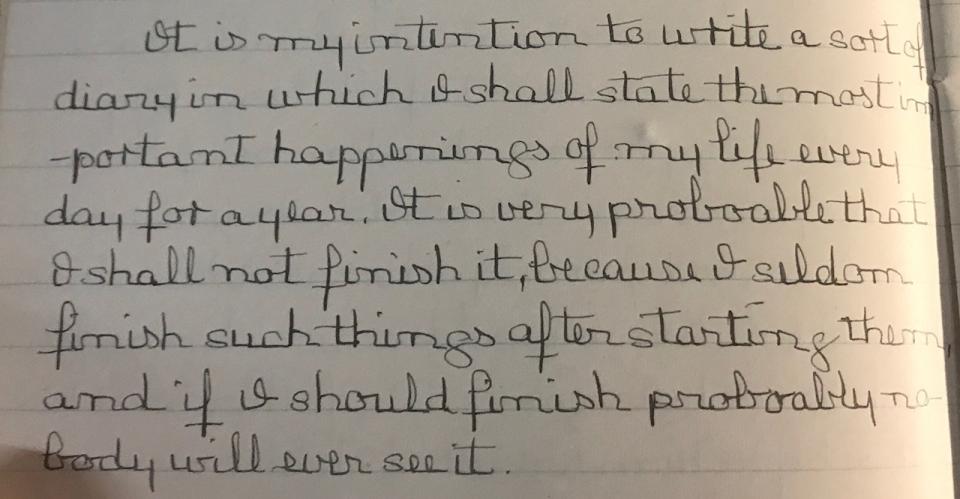 Photo Credit: Edgar B. Herwick III/WGBH News
"It is my intention to write a sort of diary in which I shall state the most important happenings of my life every day for a year. It is very probable that I shall not finish it, because I seldom finish such things after starting them, and if I should finish probably nobody will ever see it."
"You got the sense that everybody in the room realized that when Albert says that probably nobody will ever read this, they knew that that was both funny and touching at the same time," said Elder.
"And to know that that's not true," added Riley, "That his life has that kind of dignity and importance as a human being trying to make, ya know, as a teenager in Dorchester. It's very moving."
And perhaps not a bad way to spend the summer, after all. 
After graduating from Dorchester High School, Albert Healey (1888-1984) attended Harvard for a time, but never graduated. Later in life, he worked for Talbot's clothing and as an insurance agent, among other jobs. He lived in both Wollaston and Weymouth, and died at the age of 96 at South Shore Hospital. Click here to learn more about his life, and his diaries. 
If there is something has your curiosity piqued that you're itching to know more about, email the Curiosity Desk. We might just look into it for you.