This week, WGBH News' Arts Editor Jared Bowen gives us an update on the arts economy from the New England Foundation for the Arts and reviews the best local theater in Boston.
NEFA Report: Jobs in the Creative Economy and Why They Matter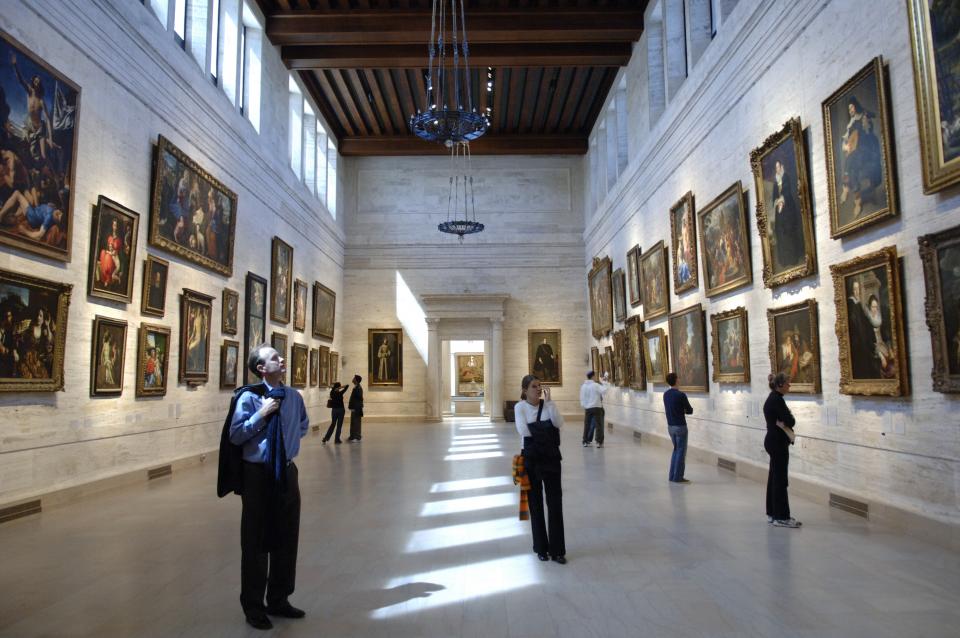 Photo Credit: Museum of Fine Arts, Boston
NEFA's Synopsis: "The New England Foundation for the Arts (NEFA) commissioned the Economic and Public Policy group of the UMass Donahue Institute (UMDI) to assess New England's creative economy. The results of this study are detailed in their latest report, Jobs in the Creative Economy and Why They Matter. ... [The report] has found that workers in the region's creative sector earn more than $17 billion per year and are a bigger slice of the regional economy than in other areas of the nation. Creative economy employees are also powering nearly every key sector in New England, from education to technology and science, and artistic fields that require an audience are stable or thriving, the report found. But the sector is not insulated from global trends in technology or changing consumer habits." 
"Ripcord", presented by Huntington Theatre Company, now extended through July 2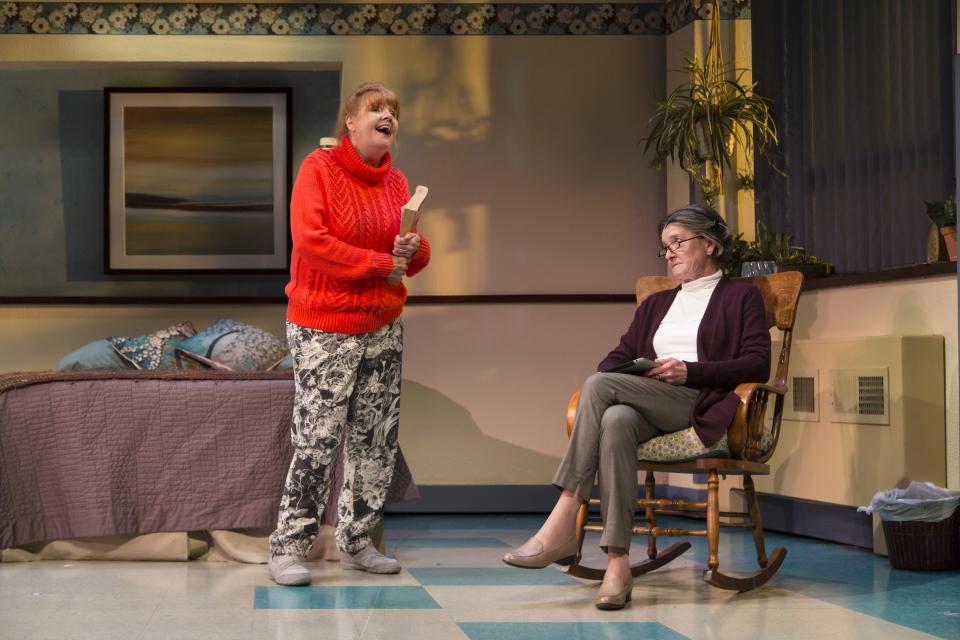 Photo Credit: T. Charles Erickson
Huntington Theatre Company's Synopsis: "In this deliciously inappropriate new comedy, cantankerous Abby is forced to share her room in assisted living with endlessly chipper Marilyn. The two women make a seemingly harmless bet that quickly escalates into a dangerous and hilarious game of one-upmanship, revealing hidden truths that neither wants exposed."
Jared Says: "It's at once both life-affirming and totally demented. You'll laugh without limit and sigh with satisfaction, especially with these two infinitely mesmerizing stars."
"Hedwig and the Angry Inch", presented at the Boch Center Shubert Theatre through June 11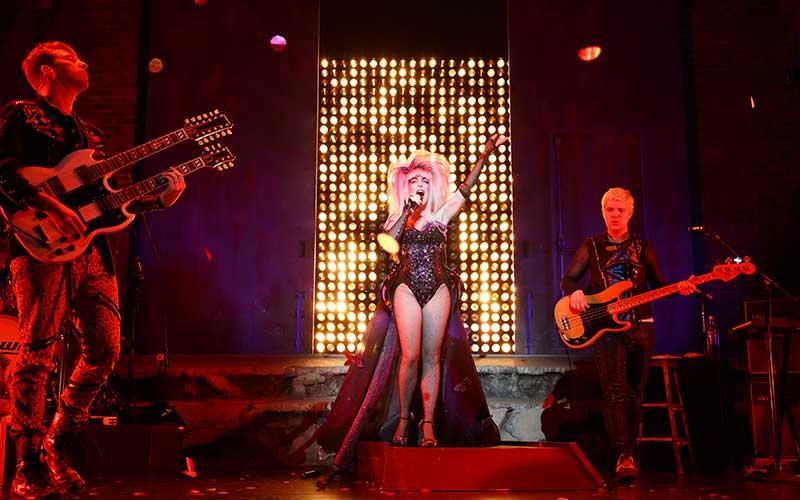 Photo Credit: Joan Marcus
Boch Center's Synopsis: "This genre-bending musical sensation, with a pulsing score and electrifying performances, tells the story of one of the most unique characters to ever hit the stage. It's about finding your other half; it's the story of the origin of love. Directed by Tony Award winner Michael Mayer (Spring Awakening) and starring Tony Award-nominee Euan Morton, Hedwig and the Angry Inch played to record-breaking sell-out crowds on Broadway. After winning four Tony Awards (including Best Musical Revival), Hedwig continues to inspire critics and audiences alike to lift up their hands and cheer."
Jared Says: "This knocks you in the gut. It's clever and all parts fabulous thanks to the outsized, glittery, and enthralling presence of Euan Morton."
"Blood on the Snow", presented by the Bostonian Society at the Old State House through August 20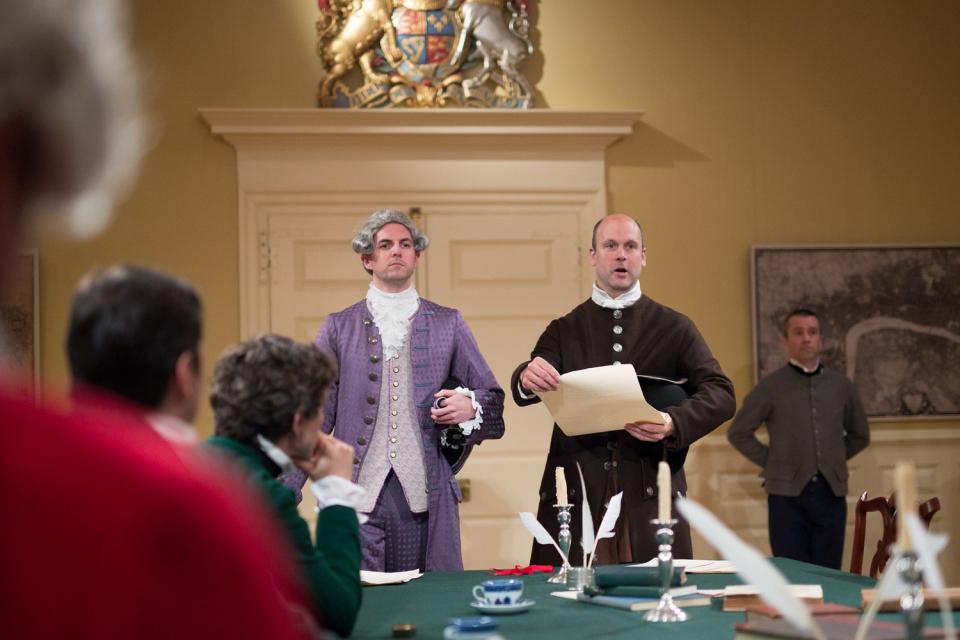 Photo Credit: Justin Saglio
Bostonian Society's Synopsis: "Experience a dramatic face-to-face encounter with one of the formative events of the American Revolution in the very room where it happened. In the aftermath of the Boston Massacre, the town's leaders desperately struggle to prevent more bloodshed. Their decision could save a city, or tear apart an empire. Four unarmed protesters are dead and eight more lie wounded by occupying British troops. Angry citizens crowd the streets and rumor has it that 10,000 men are about to enter Boston to remove the soldiers by force. Acting Governor Thomas Hutchinson must find a way to stem the tide of violence, or face open rebellion. Following last year's sold-out run, Blood on the Snow returns to Boston's Old State House, the site where, 250 years ago, Boston's leaders placed Massachusetts on the road to revolution."
Jared Says: "Electric and alive, Blood on the Snow makes the removed stuff of history books alive and pumping with real blood."
Do you have any thoughts on the creative economy in New England? Tell Jared about it on Facebook or Twitter!
This post has been updated.