Six months after a 10-alarm fire devastated an entire block in East Cambridge, dozens of families have been resettled and the Middlesex County district attorney is winding down its review of the causes of the massive conflagration to determine if criminal charges will be brought against the construction company deemed responsible. WGBH News went back to the intersection of York and Berkshire Streets and found a neighborhood abound in resilience.  
Nineteen homes were either damaged or burnt to the ground during last December's 10-alarm blaze. Among the hardest hit was St. Patrick's Place at 26 York St., a 32-unit affordable housing community.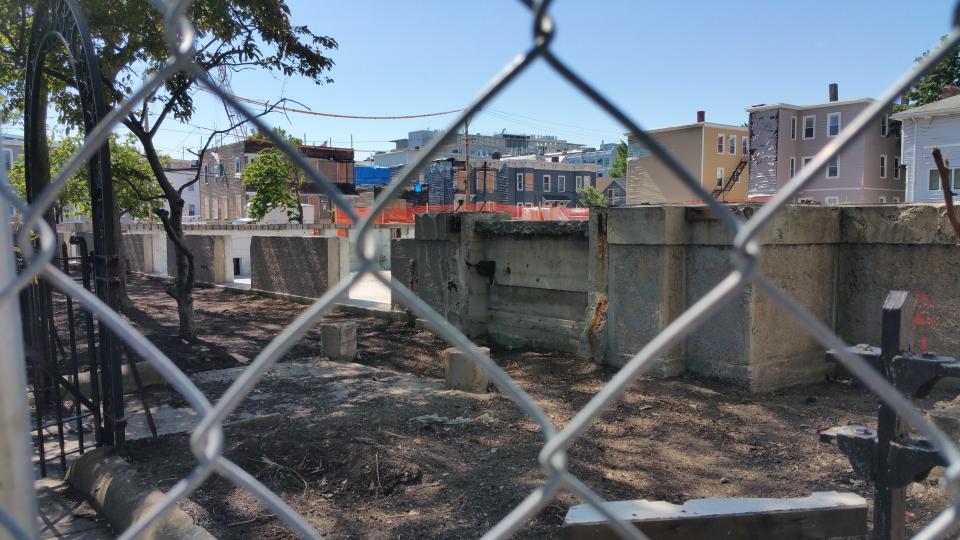 Photo Credit: Phillip Martin/WGBH News
Noelle Buabbud is an artist whose house sits just yards away from where St. Patrick's Place used to be.
Click on the audio player above to hear more from Noelle Buabbud.
"You know, there used to be a lot of kids hanging out front of this church, and it was really beautiful church that they converted into affordable housing," Buabbud said. "I walked by the other day and didn't notice that it had been knocked down, and you could still see stockings hanging up on one of the walls, so just kind of a reminder of all the life that was held in these different buildings. It's a little bit quieter, definitely, but hopefully we'll see it rebuilt and people will come back."
Two charred trees stand by the demolished building like lackadaisical guards. Deborah Ruhe is Executive Director of Just-A-Start Corporation, a non-profit that worked with the city of Cambridge to help get nearly 200 people back on their feet. It owns and developed St. Patrick's Place.
"I'm acutely aware about what fire and what this kind of devastation means to folks in terms of the loss of everything you own," said Ruhe. "They were displaced in winter and may have gone out and bought winter clothes. But now their summer clothes are missing. It's a lot to put your life back together. The fortune of it is that no one was hurt and that we were able to rehouse people."
Marcia Jones was among the former St. Patrick's residents. She made it out of the fire alive, and for that she's forever grateful.
"I got a roof over my head and I got food in my refrigerator, you know," she said.
She's now lived in an apartment on York Street for six months, as winter snow melted into spring, but it's not exactly home. Her residence of 20 years, brimming with memories and filled with photos of family, burned to the ground on Dec. 3, 2016.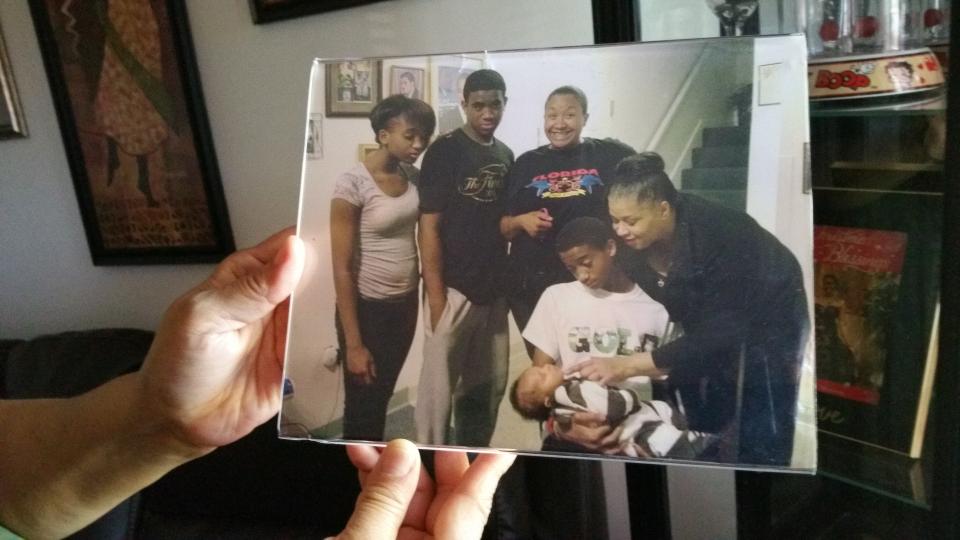 Photo Credit: Phillip Martin/WGBH News
Jones said, "I didn't smell no smoke and no alarms." 
Jones was living in an apartment toward the rear of the building and heard only the faintest sound of fire sirens in the distance. But she did hear her neighbor.  
"She was yelling for me, but I thought that it was an everyday yell, you know, because I'm always at her house," Jones said. "And so I just figured it was nothing until she told us to get out. So we came out the building. Then I made sure that all my kids were fine, neighbors that I knew, they were fine. And when I saw everything I realized 'wow, how good it was to bring us all out of that.'"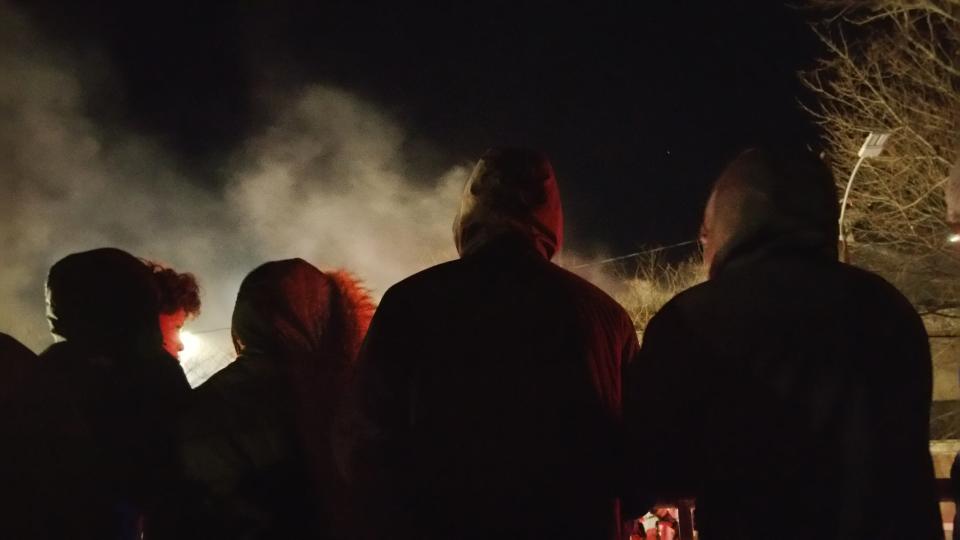 Photo Credit: Phillip Martin/WGBH News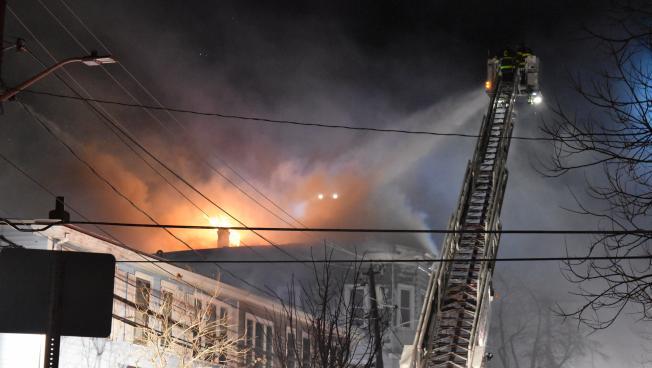 Photo Credit: Craig LeMoult/WGBH News
For weeks, Jones lived in a hotel alongside her immediate neighbors — 16 families from St. Patrick Place. Most residents, like Marcia Jones — a retiree, originally from Barbados — were eventually re-settled throughout Cambridge. Many are still struggling with the trauma of fire and displacement. Few had insurance. Though more than $2 million was raised for the victims, city officials say some of those who are elderly and on disability still require assistance. But Marcia Jones, now living just a few yards from her old residence, says she's set.
"I just thank them for all they have done already," she said. "My kids got a bed to sleep on, I can still see my kids and hug my kids on a daily basis. And I thank God for that."  
At the Cambridge Fire Department headquarters in Harvard Square, acting Fire Chief Gerry Mahoney said he hopes never, ever again to experience the kind of fire that ripped through the East Side neighborhood last December. No lives were lost, but there was nearly $50 million in damage. The white-haired veteran says it was a tragedy that could have easily been avoided.  
"I hope one of the most valuable lessons learned by the public is the danger of careless disposable smoking materials because that's how this whole thing began," he said. "You know, people might be inclined to say 'oh, you know what could happen because of your carelessly disposed cigarette butt? What could happen?' And look, in fact, what happened."  
What happened, according to fire investigators, is that subcontractors tossed cigarettes inside a recycling bin containing flammable construction debris. They were gutting a house at 35-37 Berkshire Street, which had recently sold for more than one million dollars. 
Assistant Fire Chief Tom Cahill is head of the investigations unit. "We've presented all of those facts to the district attorney's office and now it's up to that office to make a decision as to whether they want to go forward with charges," he said. "Daddy Construction was the contractor onsite."
Daddy Construction in Boston declined to comment on this report, but Cahill said there's a lesson here for all contractors working in Cambridge.
"I think what we're looking for, not specific to Daddy Construction, is that contractors are more accountable to the construction site that they are running; that they know who their subcontractors are, that they know who the folks that are working for their subcontractors are, so that there is more accountability when there is an incident in finding out who was on scene and when," Cahill said.
On any given day, Cambridge is a cacophony of buzzing saws and pounding hammers. Many residents here worry about what buildings might come next in their quickly gentrifying neighborhood. Deborah Ruhe of Just-A-Start corporation says she can't speak to all the fire-damaged housing, but shows me architectural drawings of a new, modern St. Patrick's Place.
"It'll have elevators, it'll have central air conditioning, it will have sprinkler systems installed, so in some ways it'll be a safer and more durable building than converting a church into housing," she said. "I mean, churches weren't built to be housing, but you modify and you make do. But it'll be a great home to 16 families, and many of the families that were living here may choose to come back. And that will definitely be an option for them."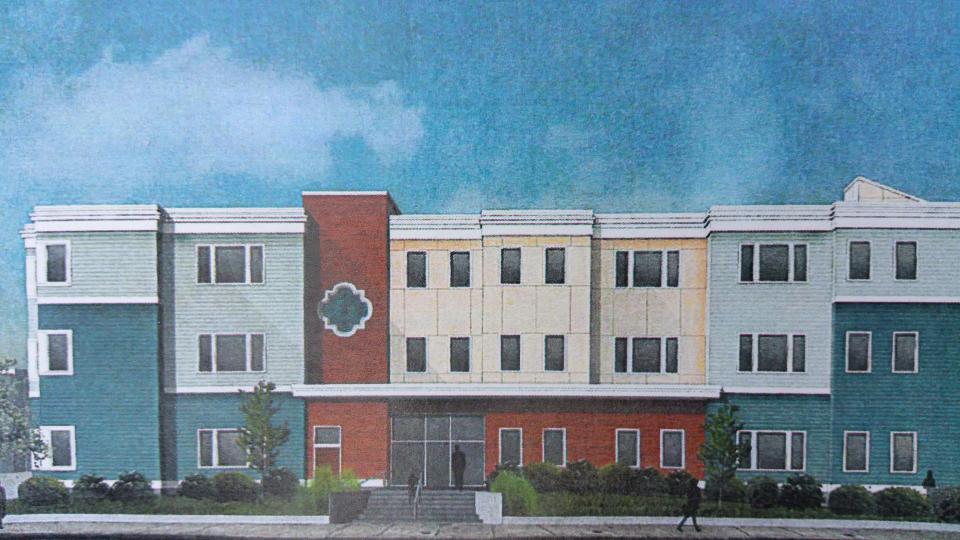 Photo Credit: Phillip Martin/WGBH News
Marcia Jones is eager to move back. She says, peering out the window through pink curtains at the play field across the street, that this East Cambridge neighborhood may have lost buildings and homes, but it has not lost its spirit.
"Especially now the weather is getting a little better," she continued. "The kids are still out there yelling and, you know, so we still have it. You still see the kids hanging on the stoop. We still have it."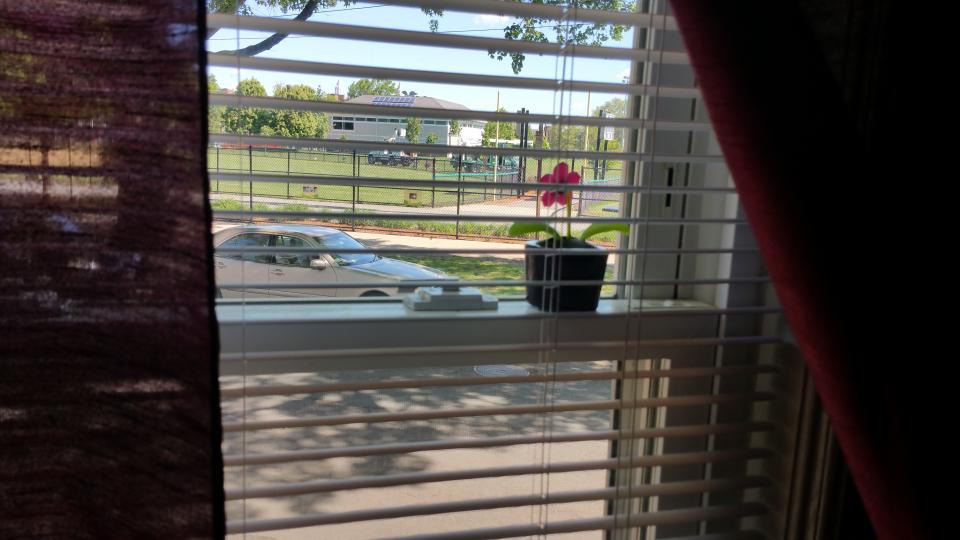 Photo Credit: Phillip Martin/WGBH News