Boston officials this week plan to announce a new initiative to address both the perception and the substance of racism in the city. 
When a Red Sox fan made national headlines last month for peppering a black Baltimore Orioles player, Adam Jones, with racist slurs, Boston was thrust back into a familiar, uncomfortable position: an enduring symbol of racial animosity.  
The Fenway Park incident was preceded by a widely distributed characterization of the city by Saturday Night Live comedian Michal Che on the eve of the Patriots-Atlanta Falcons Super Bowl faceoff.
"I just want to relax, turn my brain off and watch the blackest city in America beat the most racist city I ever been to," Che said.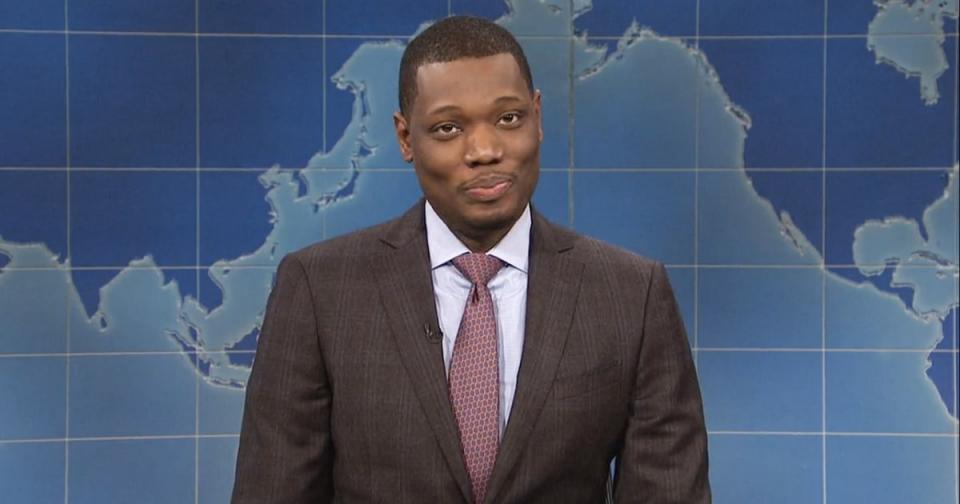 When Che made this quip, he may or may not have been aware of a gathering held in Boston last November focused on its most intractable division: race. The city-wide discussion on race at the Emerson Majestic Theater attracted more than 600 people with many asking, after the applause died down: OK, now what?
"After the November event we actually partnered with a number of organizations  across the city," said Atiyah Martin, Boston's Chief Resilience Officer. The Boston-based Hyams Foundation to begin a series of neighborhood by neighborhood discussions about race "to help folks understand [that] it's easy to point our  fingers at others, but really [we have] to hold a mirror up to ourselves," she added.
Boston officials promise that Part II of its city-wide initiative on race will take a more substantive approach. Here's the plan as revealed first to WGBH News: Beginning next month, city officials, working with the Hyams Foundation, will select 20 facilitators to lead discussions on racial inequity in all 17 of Boston's distinct neighborhoods, from South Boston to Roslindale, from Jamaica Plain to Mattapan. And what's different, said Mayor Marty Walsh, is that this multi-racial group of discussion leaders, though trained by professionals, will come from all walks of life.
"The facilitators might be a banker," Walsh said. "It also could be the person that's cleaning the bank at night. Those facilitators could be an editor, the manager of  a baseball team. We can't manage every single conversation that's going to happen in the city because it's impossible, because we want to have hundreds of thousands of them."   
"The dialogues are a chance for us to understand, from the perspective of everybody in Boston, how they're experiencing issues around race," said Jocelyn V. Sargent, the executive director of the Hyams Foundation, whose mission is to achieve economic, racial and social justice. "I mean, how do you resolve the solution when you don't know how people experience it?"
Boston's reputation and continued focus on race stem in large part from the violent reaction to court-ordered busing. Walsh says the planned dialogue is not just to hear from folks who were sitting on the school buses when rocks came through the windows, but also from those who might have hurled the rocks.  
"They've dealt with it, and they've never talked about it and some people are still very angry about it," said Walsh.  "They might have filed it and put it where they're not talking about everyday now because it's so long ago, but it's still in their head. It's like a recovering alcoholic or addict. They ask you to deal with the wreckage of the past. You can get sober ... but if you don't deal with the wreckage of your past, meaning the problems that you caused and the people that you harmed, ... you [can] never fully fully recover."
The neighborhood dialogues are scheduled to take place from June to December in libraries, schools, health centers, museums, churches and on university campuses, among other venues. But a lot of people say they're tired of talking because they've done that before. Some are skeptical about yet another discussion on race and are asking, where's the money? Where are the jobs?  Among those posing these questions is Bill Owens, the first African American elected to the state senate, in the 1970s.  
Boston officials say they're looking for solid commitments from the Boston Chamber of Commerce as well as leaders in the arts, media, law enforcement, academia, finance, health care, infrastructure and religion to advance racial equity. A Brookings study determined that Boston is number one in terms of income inequality in the nation. In Mattapan, a predominately Haitian and African American community, about 27 percent of households receive food stamps and 50 percent live below the poverty level, according to one survey. Compare that to nearby Jamaica Plain, where the average household income is nearly $99,000 and households have an average net worth of $700,000, and the issue crystalizes. 
John Barros, Boston's development chief, is concerned about the racial disparities. But he also believes the some residents' perception of Boston as a racist city sometimes clouds the reality of progress. 
Walsh says city officials and representatives for Che are hoping to sit down to have a serious discussion about race in Boston when he arrives in June for two sold out nights at the Wilbur Theater.
The neighborhood-by-neighborhood dialogue on race begins that same month. Walsh and his team say that much can be done with words, like Boston's declaration of sanctuary for undocumented immigrants. But he also says he's acutely aware, that for many, dialogue must be accompanied by actions to bring about racial equity and change.