This week, WGBH News' Arts Editor Jared Bowen explores the music of Arrabal with Argentinian composer Gustavo Santaolalla and reviews the latest from the Boch Center and ArtsEmerson!
Arrabal, presented by The American Repertory Theater through June 18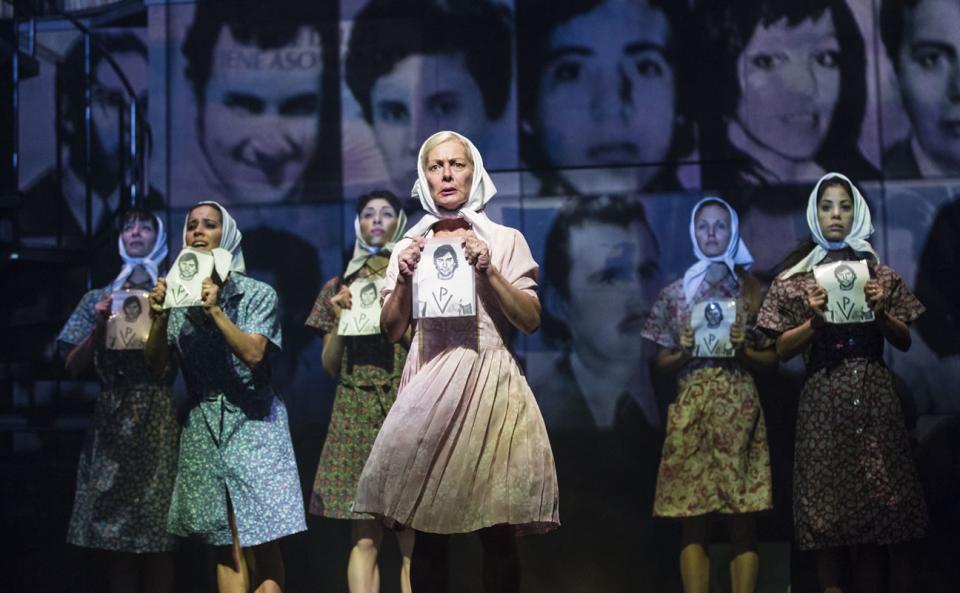 Photo Credit: American Repertory Theater
A.R.T.'s Synopsis: "A new tango-infused dance theater piece, Arrabal follows one woman's quest to understand the violence that took her father and disrupted a nation. Told through dance and propulsive music, the show features an ensemble and band, Orquesta Bajofonderos, from Buenos Aires, Argentina. Directed and co-choreographed by Tony Award nominee Sergio Trujillo (choreography, Invisible Thread, Memphis, Jersey Boys, On Your Feet!, Next To Normal) with music by Academy Award winner Gustavo Santaolalla (Brokeback Mountain, Babel, The Motorcycle Diaries) and book by Tony Award nominee John Weidman (Contact, Assassins) Arrabal invites audiences into the underground world of Buenos Aires' tango clubs for a dance between the present and the past."
Jared Says: "Like tango itself, the show intimately acquaints you with the most powerful emotions, from despair to sensuality. And it will make you want to undo buttons."
How To Be a Rock Critic, presented by ArtsEmerson at the Paramount Center through May 21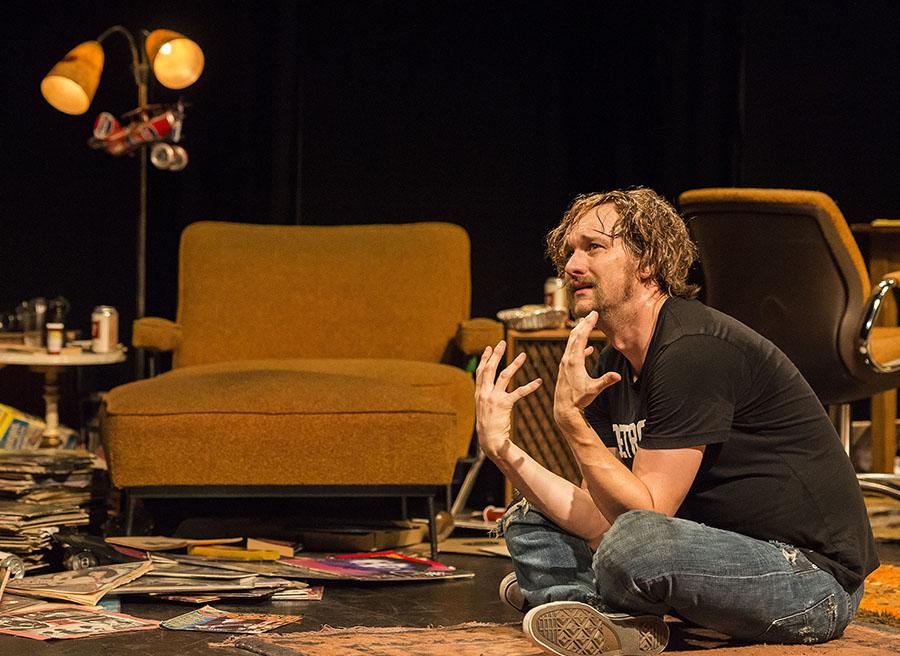 Photo Credit: ArtsEmerson
ArtsEmerson's Synopsis: "In a living room strewn with vinyl records, beer bottles and drug paraphernalia, a mustached man (Erik Jensen) begins railing about his missing copy of Van Morrison's Astral Weeks album, and it seems he won't back down until the universe bestows upon him some elusive state of grace. Part Gonzo rock performance, part mental breakdown, and all thrillingly theatrical, How To Be A Rock Critic pulls the greatest hits from Lester Bangs' own legendary words to imagine a single night of his turbulent life. Inside his wild, all-night typewriter sessions, Bangs embraced mistakes as strokes of genius, popularized now ubiquitous terms like "Heavy Metal" and "Punk Rock" and died of an overdose at the Biblical age of 33. Join us for an evening with music's great, lost critical voice."
Jared Says: "It's inspiring, when it's not unnerving, to be in the presence of such pure passion."
ANNIE, presented at the Boch Center's Wang Theatre through May 21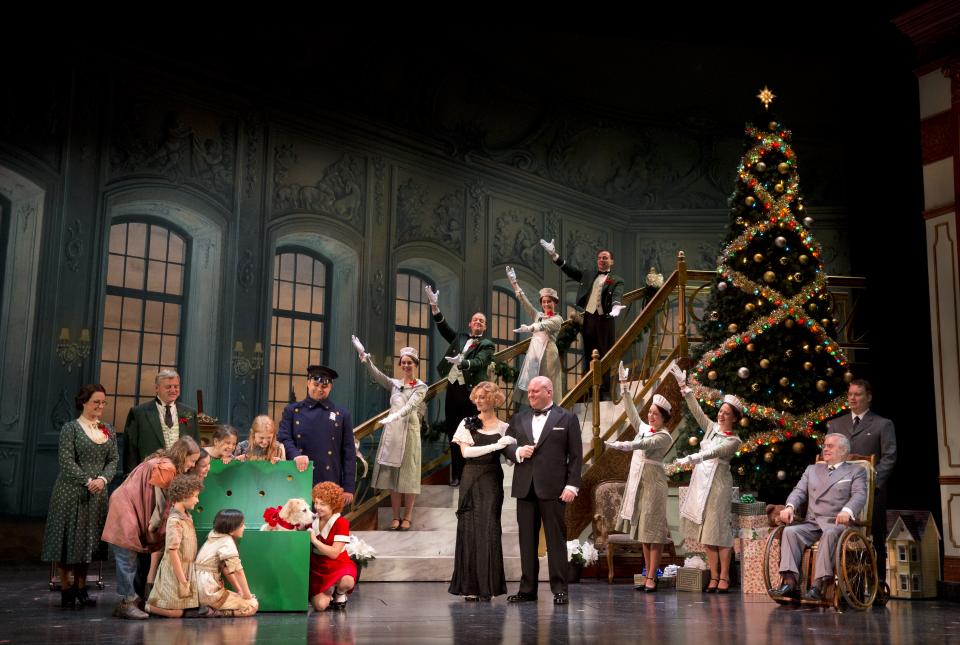 Photo Credit: Joan Marcus
Boch Center's Synopsis: "One of the world's most beloved musical returns in time-honored form. Directed by original lyricist and director Martin Charnin and choreographed by Liza Gennaro, this production of ANNIE is a brand new incarnation of the iconic original. Featuring book and score by Tony Award-winners Thomas Meehan, Charles Strouse and Martin Charnin, ANNIE includes such unforgettable songs as 'It's the Hard Knock Life,' 'Easy Street,' 'I Don't Need Anything But You,' plus the eternal anthem of optimism, 'Tomorrow.'"
Jared Says: "Annie is a pretty rocking anthem for little girls."
What shows have you been most impressed by this spring? Tell Jared about it on Facebook or Twitter!
This post has been updated.