Photo Credit: Glenn Perry Photography
Synopsis: Winner of two 2014 Tony Awards including Best Original Score, "The Bridges of Madison County" tells the story of Francesca Johnson (Jennifer Ellis), a beautiful Italian woman who married an American soldier to escape the war, and now leads a simple but dispassionate life on an Iowa farm. On the day her family departs for a trip to the 1965 State Fair, she is surprised by Robert Kincaid (Christiaan Smith), a ruggedly handsome National Geographic photographer who randomly pulls into her driveway seeking directions. A quick ride to photograph one of the famed covered bridges of Madison County sparks a soul-stirring affair for the couple, whose lives are forever altered by this chance meeting.
Jared Says: "This completely swept me away."
"Robbins / The Concert", presented by the Boston Ballet at the Boston Opera House through May 27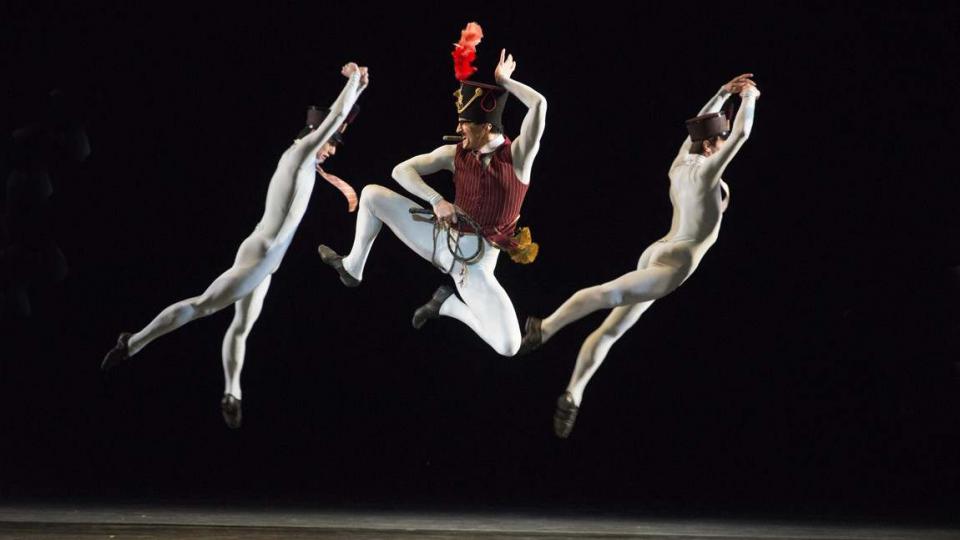 Photo Credit: Gene Schiavone
Synopsis: Boston Ballet's 2016–2017 season concludes with "Robbins/The Concert," a mixed-repertory program featuring works by George Balanchine, Jorma Elo and Jerome Robbins set to music by several composers: Igor Stravinsky, Frédéric Chopin, Ludwig van Beethoven, J.S. Bach and Robert Schumann. The Company premiere of Balanchine's "Stravinsky Violin Concerto" adds another work by the seminal choreographer to Boston Ballet's repertoire. The world premiere of Elo's "Creatures of Egmont" pays homage to his classical roots with a contemporary twist. The program closes with the return of Robbins' hilarious audience favorite "The Concert (Or, The Perils of Everybody)." "Robbins/The Concert" runs May 5–27 at the Boston Opera House.
Jared Says: "Beautiful and gorgeous and terrifically danced ... I'm still thinking about it!"
"GREECE", presented by Ryan Landry and the Gold Dust Orphans at Machine Nightclub Downstairs through June 4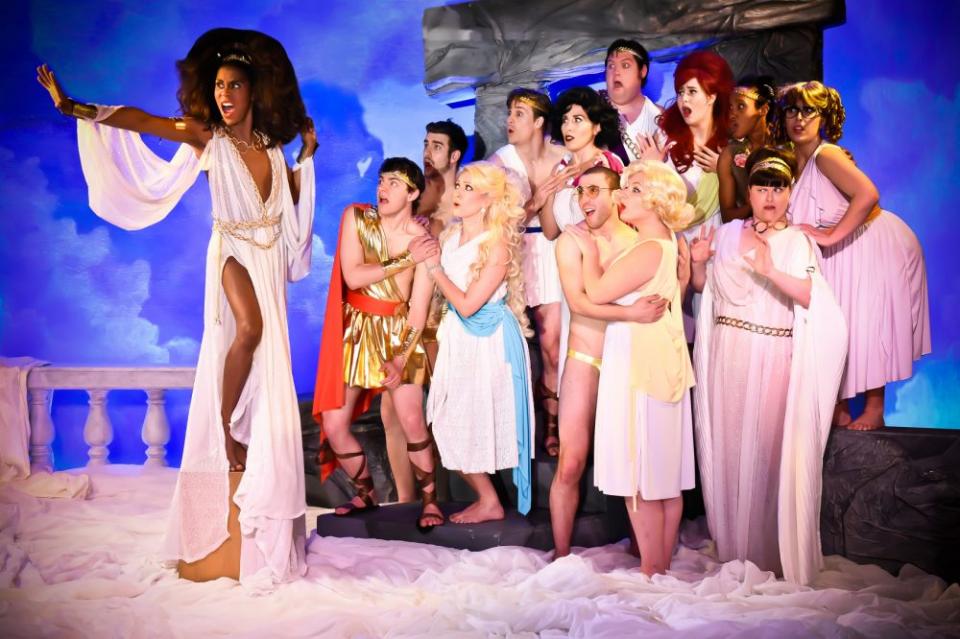 Photo Credit: Ryan Landry and the Gold Dust Orphans
Synopsis: Chariot races, vengeful gods, teenage angst, and a stellar cast of Grecian Greasers await you in Ryan Landry and the Gold Dust Orphans' "GREECE!" When Zeus's only daughter is caught obsessing over mere mortals, she is sentenced to a fate worse than death: Public school! Swiping plot lines from every sword and sandal epic ever filmed, (and then throwing in a Sock Hop for good measure) "GREECE" promises to get your gyro spinning, your toga twirling and your sides aching. Prepare for a dazzling display of music, dancing, heroics and Gorgon sex! Everything you'd expect from a high school musical set in 1950 B.C.
Jared Says: "A sword and sandal epic that really is a sword and sequins epic."
"Peerless", presented by Company One Theatre in Rabb Hall at the Central Library in Copley Square through May 27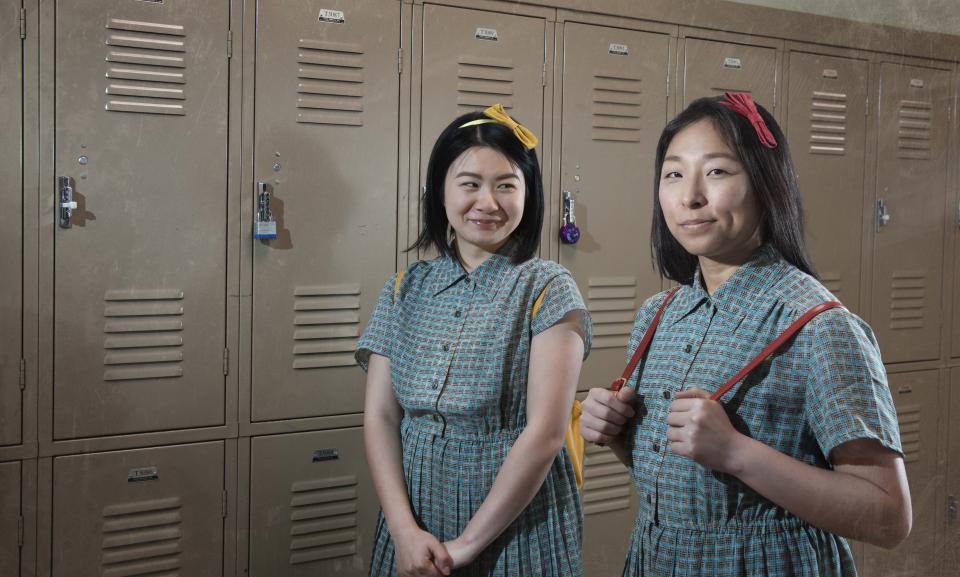 Photo Credit: Jeremy Fraga
Synopsis: Staging the first-ever live theater run at the Boston Public Library, Company One Theatre presents Peerless. Twin high school seniors L and M are dead-set on attending not just an Ivy League school, but the Ivy League school. With their perfect SAT scores, perfect hair, and "perfect" minority status, they think acceptance should be guaranteed. When a rival student emerges with a personal tragedy to make an admissions officer weep, however, the twins will do anything to knock out the competition. Does that include murder most foul? "Mean Girls" meets "Macbeth" in this dark comedy, which sets one of Shakespeare's bloodiest plays against the backdrop of competitive college admissions.
Jared Says: "'Macbeth' crossed with 'Mean Girls.'"
What shows have you been most impressed by this spring? Tell Jared about it on Facebook or Twitter!