Photo Credit: Glenn Perry Photography
SpeakEasy Stage Company's Synopsis: "A chance meeting between an Italian-American farm wife and a world-weary photographer leads to a soul-stirring affair in this lush, lyrical musical by the Pulitzer- and Tony Award-winning team of Marsha Norman ( 'night, Mother) and Jason Robert Brown (The Last Five Years, Parade, Songs for a New World)."
Jared Says: "This completely swept me away."
"Robbins / The Concert", presented by the Boston Ballet at the Boston Opera House through May 27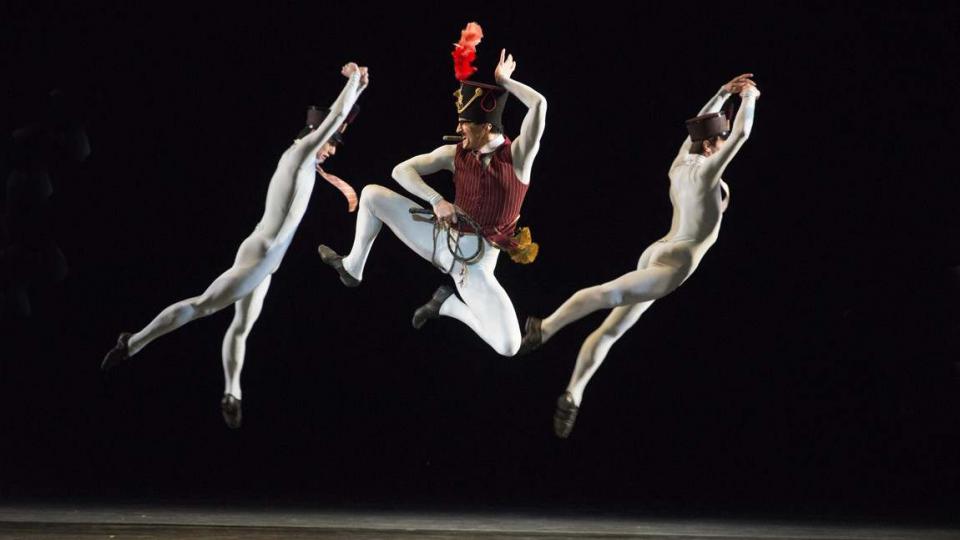 Photo Credit: Gene Schiavone
Boston Ballet's Synopsis: "Boston Ballet's 2016–2017 season concludes with "Robbins/The Concert," a mixed-repertory program featuring works by George Balanchine, Jorma Elo and Jerome Robbins set to music by several composers: Igor Stravinsky, Frédéric Chopin, Ludwig van Beethoven, J.S. Bach and Robert Schumann. The Company premiere of Balanchine's "Stravinsky Violin Concerto" adds another work by the seminal choreographer to Boston Ballet's repertoire. The world premiere of Elo's "Creatures of Egmont" pays homage to his classical roots with a contemporary twist. The program closes with the return of Robbins' hilarious audience favorite "The Concert (Or, The Perils of Everybody)." "Robbins/The Concert" runs May 5–27 at the Boston Opera House."
Jared Says: "Beautiful and gorgeous and terrifically danced ... I'm still thinking about it!"
"GREECE", presented by Ryan Landry and the Gold Dust Orphans at Machine Nightclub Downstairs through June 4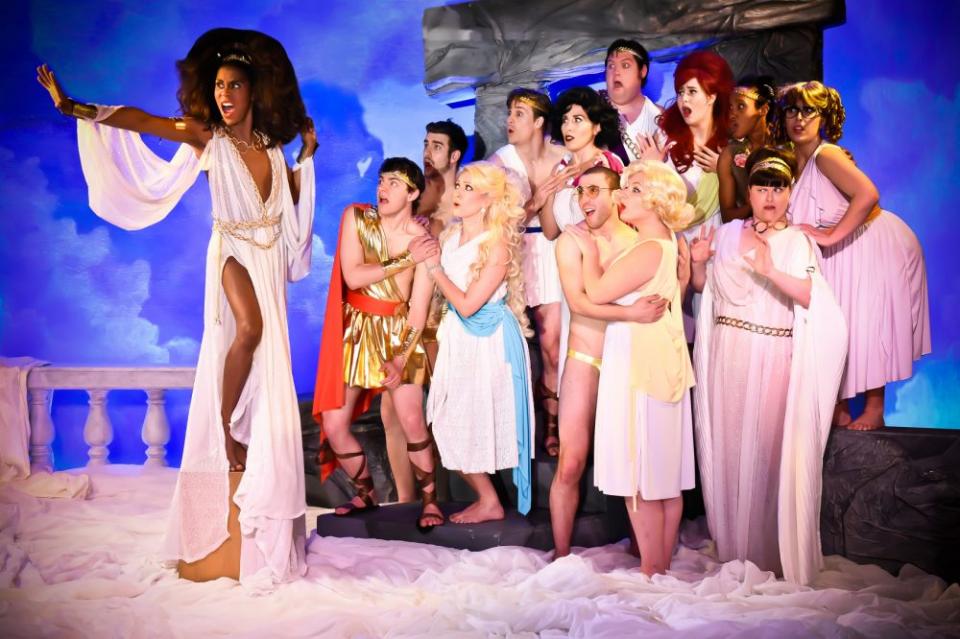 Photo Credit: Ryan Landry and the Gold Dust Orphans
Gold Dust Orphans' Synopsis: "What happens when Zeus only daughter is caught obsessing on the petty goings on of mere mortals? There's only one punishment to fit such a crime!  Send her to a public school! But not so fast! No sooner does she arrive on Earth when she meets a gorgeous Trojan, releases her Kraken and all Hades breaks loose! Add to that a tangled web of love stories to rival A Midsummer Nights Dream and we think you get the picture!"
Jared Says: "A sword and sandal epic that really is a sword and sequins epic."
"Peerless", presented by Company One Theatre in Rabb Hall at the Central Library in Copley Square through May 27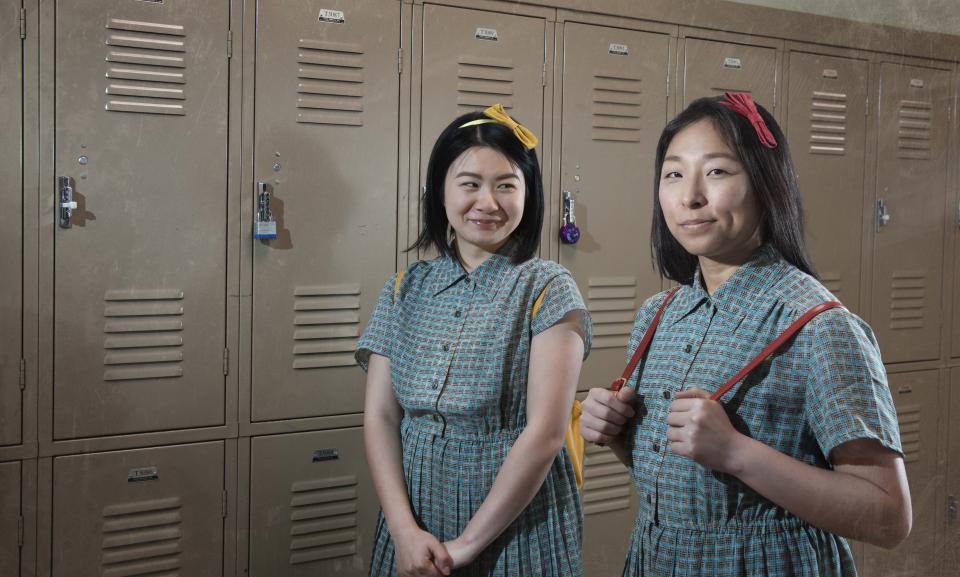 Photo Credit: Jeremy Fraga
Company One Theatre's Synopsis: "Twin high school seniors L and M are dead-set on attending not just an Ivy League school, but the Ivy League school. With their perfect SAT scores, perfect hair, and "perfect" minority status, they think acceptance should be guaranteed. When a rival student emerges with a personal tragedy to make an admissions officer weep, however, the twins will do anything to knock out the competition. Does that include murder most foul? Mean Girls meets Macbeth in this dark comedy, which sets one of Shakespeare's bloodiest plays against the backdrop of competitive college admissions."
Jared Says: "'Macbeth' crossed with 'Mean Girls.'"
What shows have you been most impressed by this spring? Tell Jared about it on Facebook or Twitter!
This post has been updated.