Kalsang Nangpa, a senior at UMass Amherst, was born in Tibet and came to Massachusetts via a refugee camp in India. When she graduates later this month, she will be among the first in her family to finish college.
To mark the milestone, Nangpa asked UMass Amherst whether she could carry the Tibetan flag at a commencement event called the Parade of Nations. The school's answer: No.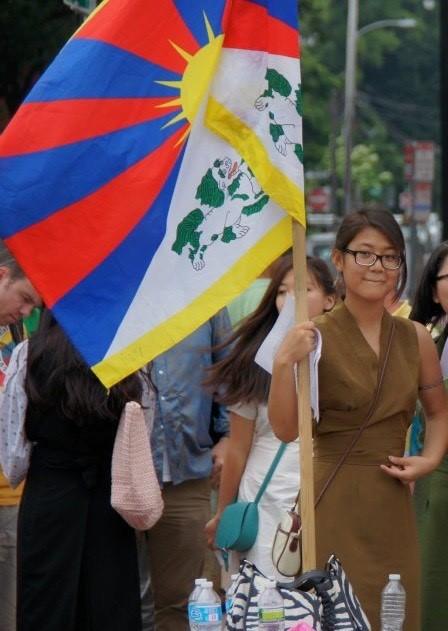 Photo Credit: Courtesy of Kalsang Nangpa
UMass Amherst spokesperson Ed Blaguszewski says that he believes this is the first time the school has denied a student's request to hold a flag at the event.
He says the school celebrates different cultures and welcomes diversity, but has a policy of only allowing flags from countries recognized by the US State Department. China claims Tibet as a territory, and the United States does not recognize Tibet as a sovereign country.
"We need to use a standard that's consistent," says Blaguszewski. "We think using the State Department standard is reasonable and equitable."
In an email, he explained that this is "to make inclusion in the procession objective — not subjective — and prevent the proliferation of flags that could include everything from a Palestinian flag to a Confederate to a Basque." 
Blaguszewski says that Nangpa and her family can wear a Tibetan pin or represent their heritage in other ways. The flag simply cannot be part of the official Parade of Nations.
Nangpa says the school's decision reminds her of a Chinese policy banning the Tibetan flag. She said she was furious when she heard the school's decision.
"I was shocked," she said. "Being at this university for the past four years, I would call it my second home. And not being able to express my identity in my second home is just very disappointing."
Nangpa has mobilized fellow students to ask the University to reverse their decision. She has also written to the commencement speaker, Sen. Elizabeth Warren, asking for her support.