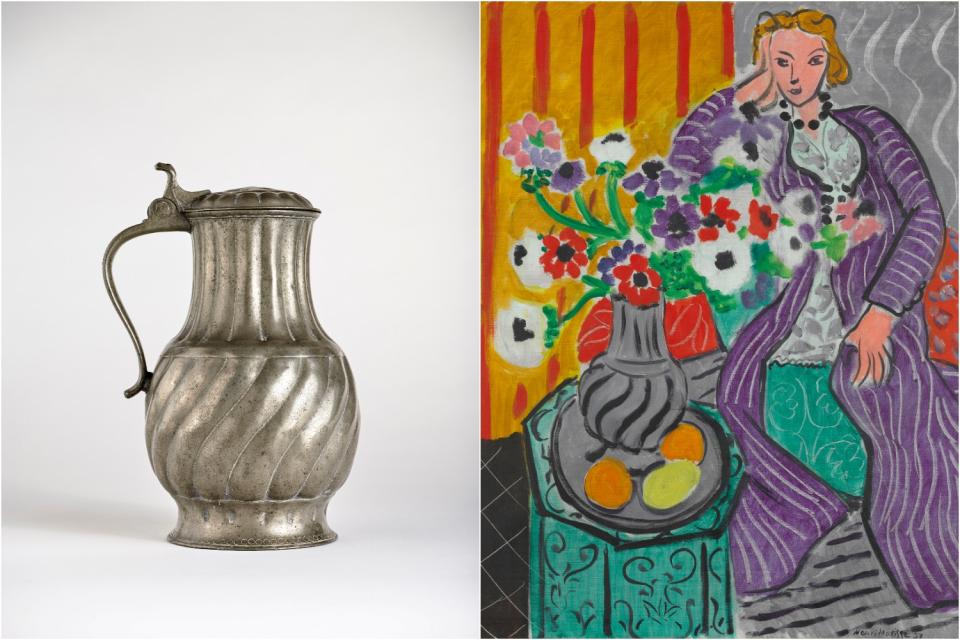 Photo Credit: Museum of Fine Arts, Boston
Synopsis: Henri Matisse was one of the great artists of the 20th century, known for his extraordinary approach to color and composition. At the Museum of Fine Arts, Boston, "Matisse in the Studio" examines the roles that objects from the artist's personal collection played in his art, demonstrating their profound influence on his creative choices. Matisse believed that these objects were instrumental, serving both as inspiration and as a material extension of his working process. In 1951, he described them as actors: "A good actor can have a part in ten different plays; an object can play a role in ten different pictures."
The exhibition presents a selection of major works by Matisse from different periods of his career alongside about 39 objects that he kept in his studios. They include a pewter jug, a chocolate maker given as a wedding present and an Andalusian vase found in Spain, as well as textiles, sculptures and masks from the various Islamic, Asian and African traditions that Matisse admired. 
Jared Says: "It makes you look at the objects around you in a different way."
"Botticelli and the Search for the Divine," on view at the Museum of Fine Arts, Boston through July 9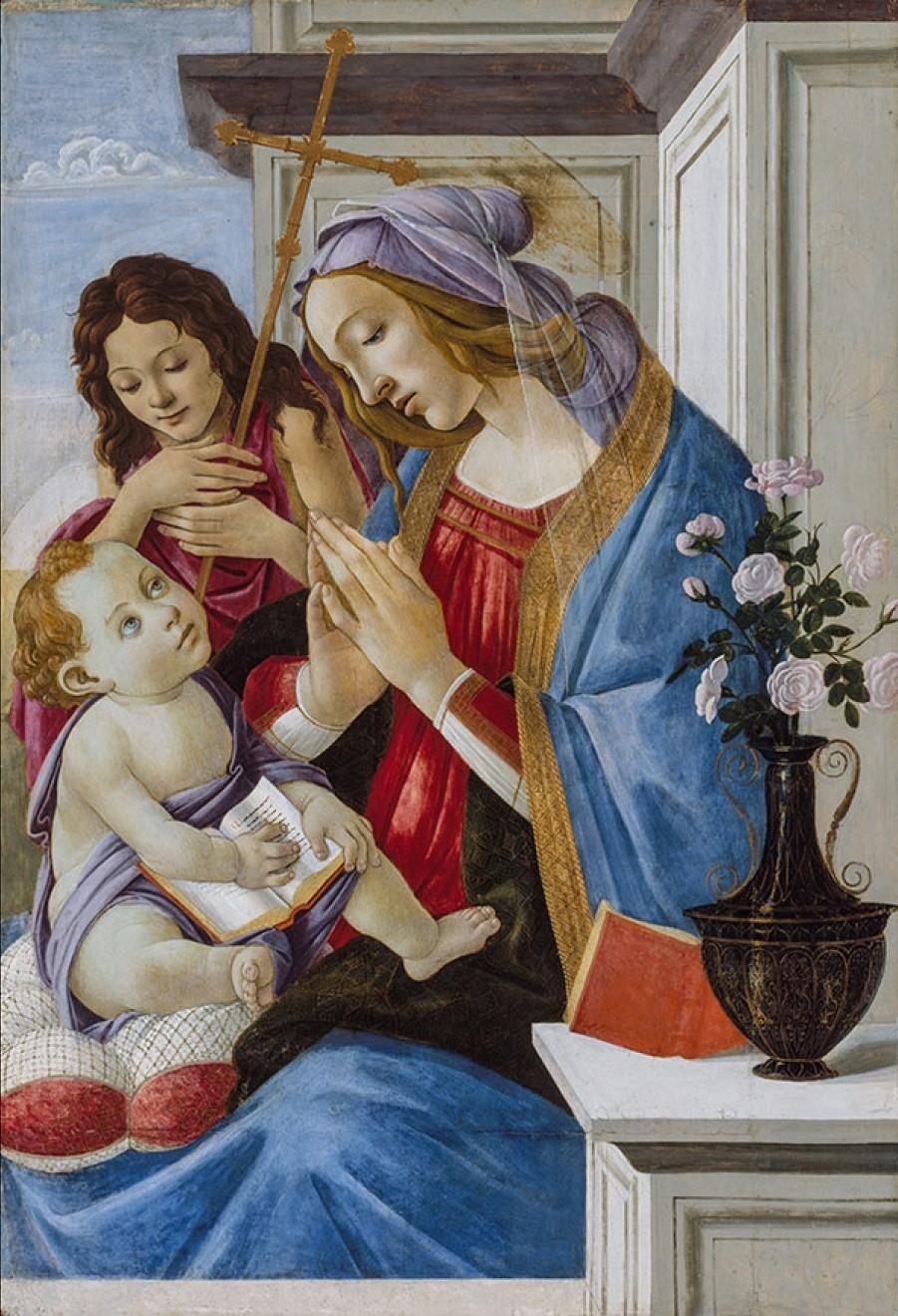 Photo Credit: Museum of Fine Arts, Boston
Synopsis: This spring, the Museum of Fine Arts, Boston presents the largest exhibition of paintings by Sandro Botticelli ever to be shown in the U.S. Botticelli was a premiere artist from Renaissance Florence in the 15th century, and his signature style of strong contours, lyrical poses and flowing drapery remains instantly recognizable more than five centuries later. The selection of paintings in "Botticelli and the Search for the Divine" encompasses major works from the entire span of the artist's long and prolific career.
The exhibition is organized chronologically, divided into four sections: Botticelli's artistic formation under his master and principal influence Fra Filippo Lippi; Botticelli's earliest work and exploration of new genres; his mature years, during which his success reflected remarkable proficiency in depicting erudite literary themes; and his later years, during which he produced profoundly religious paintings.
Jared Says: "See the Florentine artist flourish."
ArtWeek Boston, presented by Highland Street Foundation and produced by the Boch Center from April 28 to May 7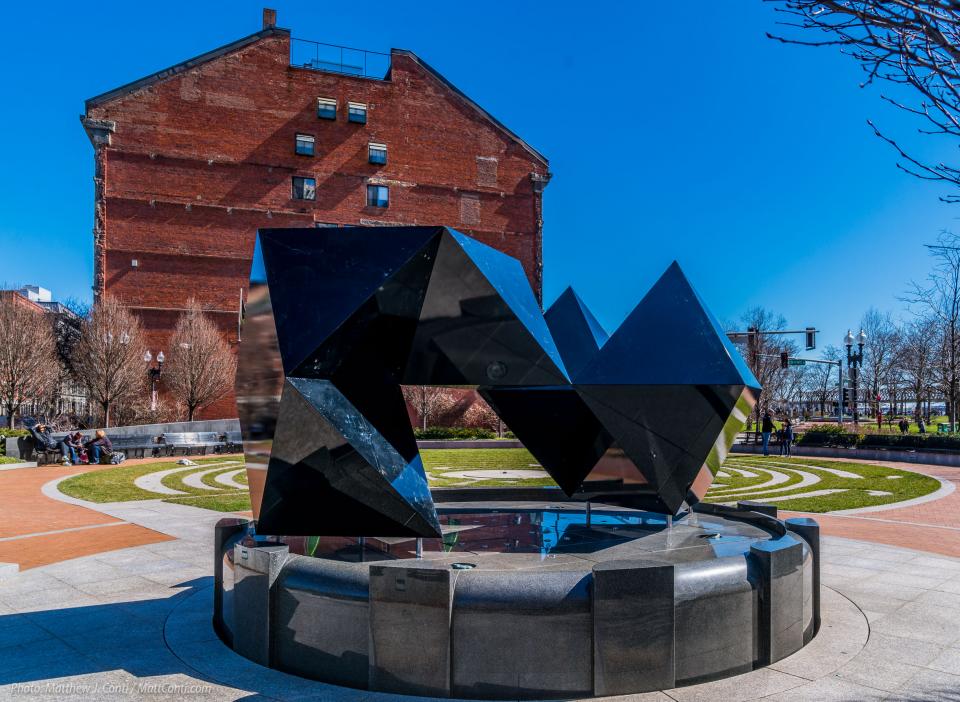 Photo Credit: Matthew J. Conti
Synopsis: Celebrated twice a year, ArtWeek Boston is advertised as affordable fun for anyone with a creative sense of adventure. The 10-day award-winning festival features participatory and interactive experiences as well as behind-the-scenes access to artists and their creative process. More than 60 percent of events are FREE, with 90 percent of events less than $25. Since Fall 2013, ArtWeek has worked with more than 900 organizations and partners, held more than 1,000 unique events, engaging an estimated 100,000 participants.
This Spring, ArtWeek is offering more than 260 events in over 70 neighborhoods and towns across Eastern Massachusetts, including 30 on the Cape & Islands, making this the largest ArtWeek festival ever! Events span many genres, including dance, music, theater, art and technology, visual arts, culinary, public art, art and wellness and much more. Certain events will be featured daily, such as Art of Food — featuring culinary masterpieces presented by restaurants across Greater Boston — and ArtWeek on the Road, which features local artist groups curated by the Highland Street Foundation.
Jared Says: "A great way to celebrate the arts in this city."
What events are you looking forward to during ArtWeek? Tell Jared about it on Facebook or Twitter!