This week, WGBH News' Arts Editor Jared Bowen takes you to the theater and explores the sights and sounds of the Isabella Stewart Gardner Museum.
Listen Hear: The Art of Sound, on display at the Isabella Stewart Gardner Museum through September 5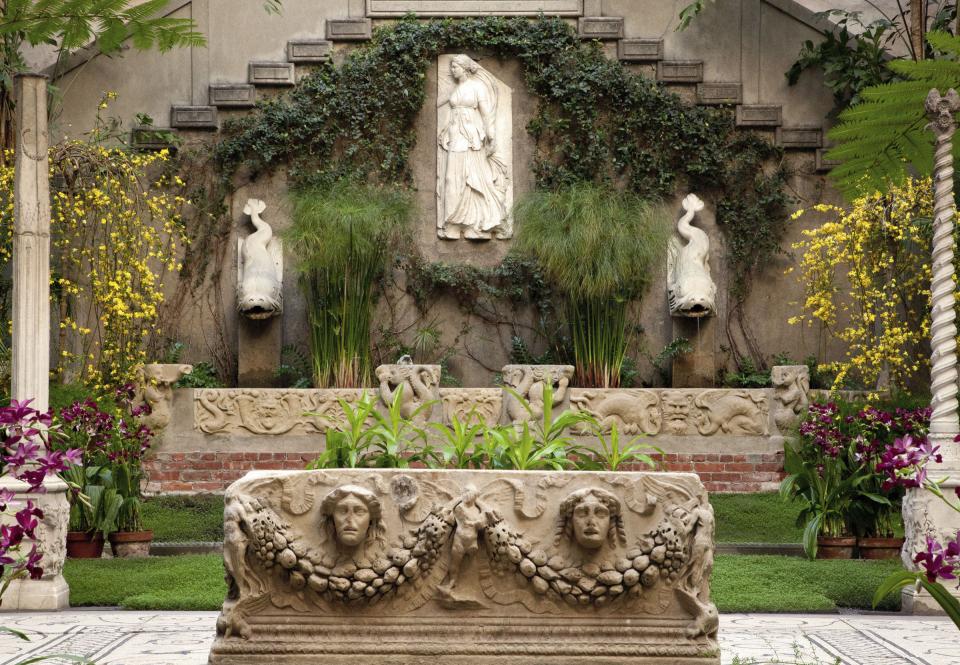 Photo Credit: Isabella Stewart Gardner Museum
Isabella Stewart Gardner Museum's Synopsis: "Listen Hear: The Art of Sound is a group exhibition featuring seven sound works in the Gardner and two off-site pieces of public art. Spread across both the Gardner's historic and new buildings, the works demonstrate the rich variety of this contemporary medium. The two public art pieces outside the Museum offer new ways to experience the city of Boston. Fens (a downloadable app) is an immersive listening walk in a nearby park, while Harmonic Conduit live-streams from city streets around the Ruggles T station."
Jared Says: "The Gardner is being adventurous and we are much the better for it. It's a sound move."
The King and I, presented by Broadway in Boston at the Boston Opera House through April 23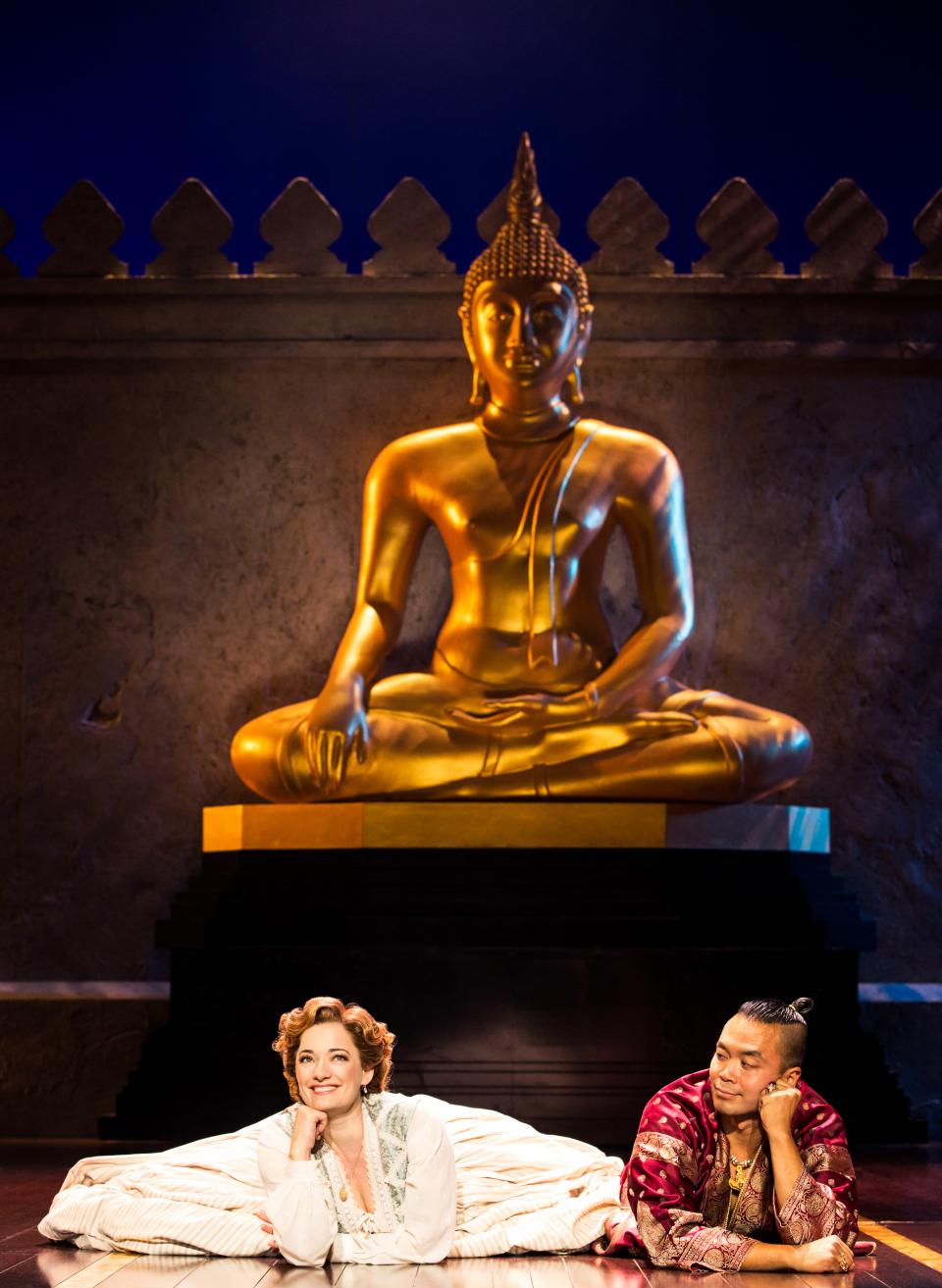 Photo Credit: Matthew Murphy
Broadway in Boston's Synopsis: "Set in 1860's Bangkok, this musical tells the story of the unconventional and tempestuous relationship that develops between the King of Siam and Anna Leonowens, a British schoolteacher whom the modernist King, in an imperialistic world, brings to Siam to teach his many wives and children." 
Jared Says: "An urgent, pulsing, tender production. Just glorious!"
Barbecue, presented by Lyric Stage Company through May 7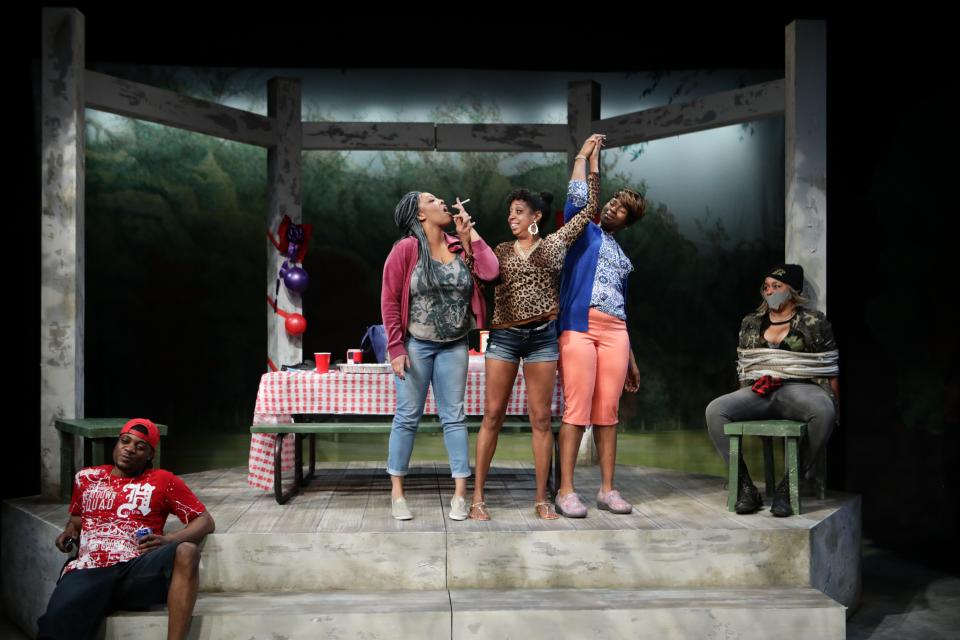 Photo Credit: Mark S. Howard
Lyric Stage Company's Synopsis: "This rowdy and raucous new comedy, directed by Summer L. Williams (Intimate Apparel, By the Way Meet Vera Stark) introduces, and reintroduces, the O'Mallery family, as they gather in a public park for an intervention with their sister, Zippity Boom. James T., Lillie Anne, Marie, and Adlean are the kind of family that comes to such an occasion armed with a Taser, even though they're all worthy of their own interventions. Audiences will never guess all the surprises in this piercingly funny new play by Robert O'Hara (BootyCandy)."
Jared Says: "Simply great theater. It peppers you, it flips you over and over until you're well done, and it'll take a while to digest."
With the weather warming, what outdoor activities are you looking forward to? Tell Jared about it on Facebook or Twitter!
This post has been updated.