This week, WGBH News' Arts Editor Jared Bowen takes art lovers to the museum for a moving look into the past and into the world of wearable art, as well as to the theater for a story about identity. 
"Memory Unearthed," on view at the Museum of Fine Arts, Boston through July 30.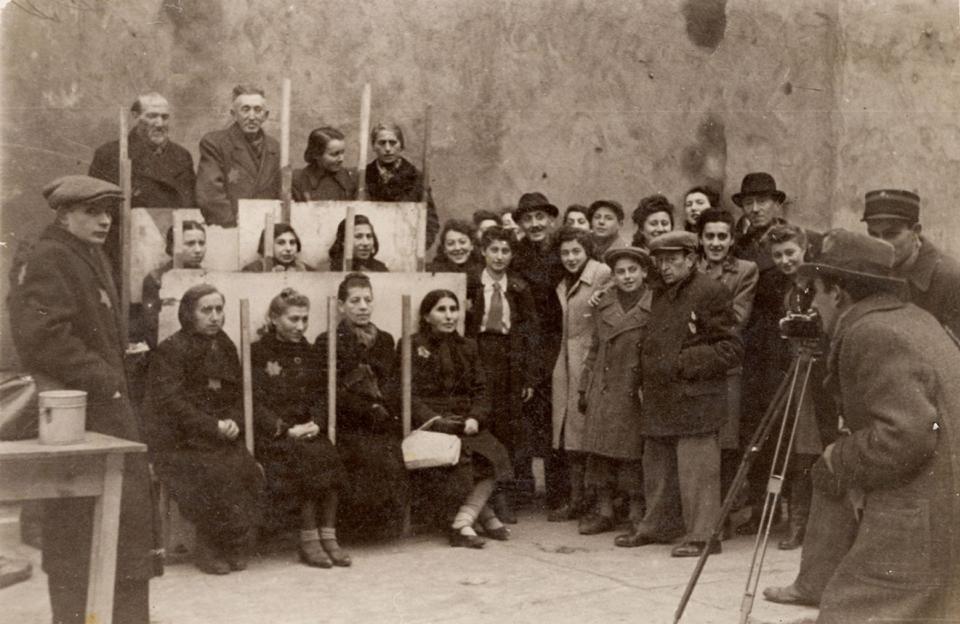 Photo Credit: Museum of Fine Arts, Boston | From the collection of Art Gallery of Ontario
Synopsis: When the Polish city of Lodz was occupied by German forces in 1939, the Nazis consolidated the area's Jewish population — more than 160,000 people — into a sealed off, industrial section of the city, forming the second largest Jewish ghetto in German-occupied Europe. Henryk Ross was among those confined to the ghetto in 1940. Forced to work by the Nazi regime as a bureaucratic photographer for the Jewish Administration's Statistics department, Ross took official photographs for Jewish identification cards, as well as propaganda images that promoted the ghetto's efficiency. Unofficially — and at great risk — Ross documented the brutal realities of life under Nazi rule, culminating in the deportation of thousands to death camps at Chelmno and Auschwitz. Hoping to preserve a historical record, Ross buried his negatives in 1944. He returned for them after Lodz's liberation, discovering that more than half of the original 6,000 survived.
Jared Says: "An excavation, a revelation, and absolutely necessary."
"The Who & the What," presented by the Huntington Theatre Company through May 7.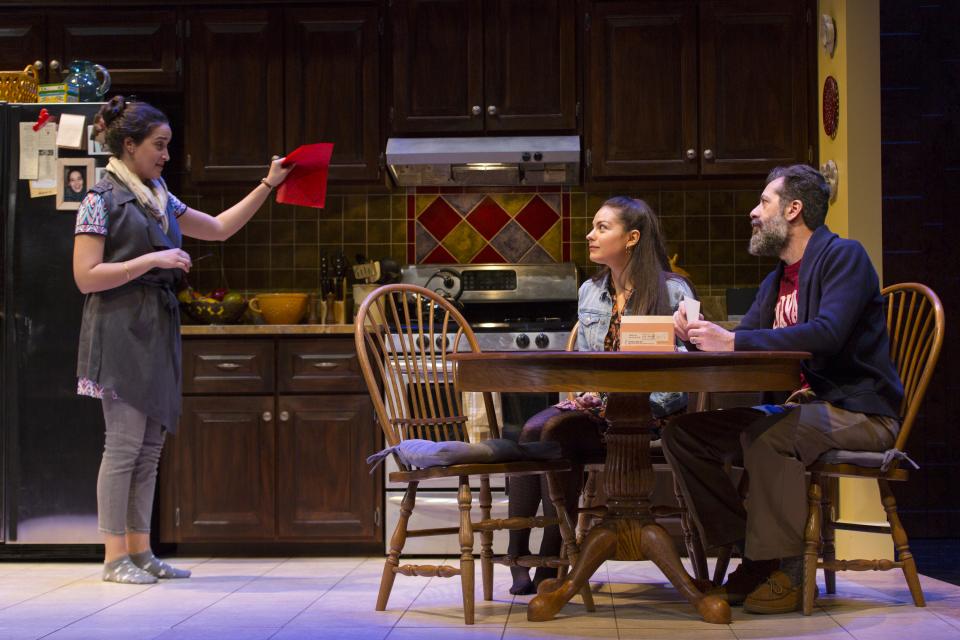 Photo Credit: Courtesy of T. Charles Erickson
Synopsis: Brilliant novelist Zarina is writing about women and Islam when she meets Eli, a young convert who bridges the gap between her modern life and traditional heritage. When her conservative father discovers her controversial manuscript, they all must confront the beliefs that define them. "The Who & the What" is a fierce and funny new play about relationships, religion, and the contradictions that make us who we are. Written by Ayad Akhtar, the Pulitzer Prize-winning author of the blockbuster hit "Disgraced."
Jared Says: "As funny as it is unsettling, it's a provocative look at faith and family. And both can scald."
WOW® "World of WearableArt," on view at the Peabody Essex Museum through June 11.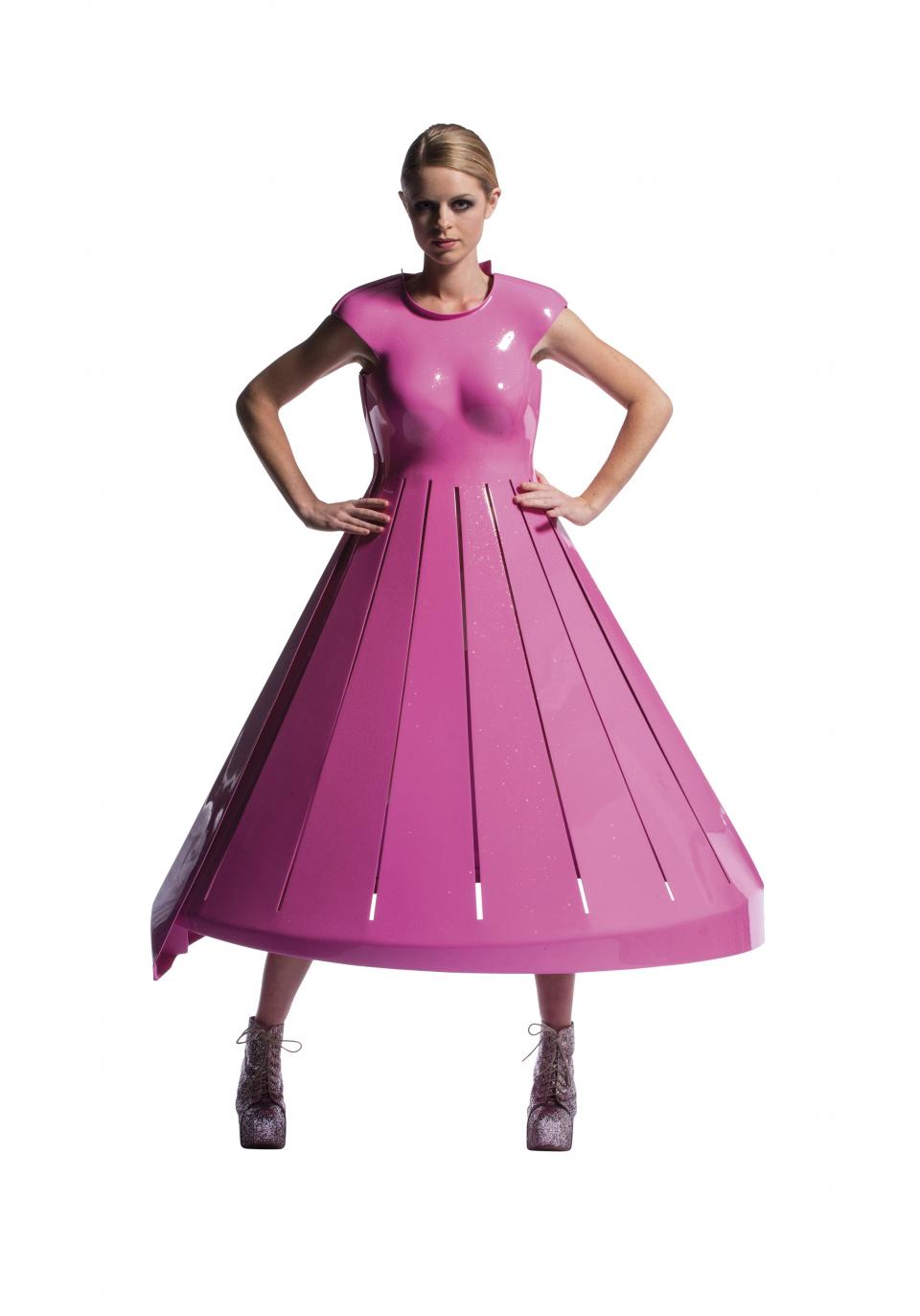 Photo Credit: Courtesy of Peabody Essex Museum
Synopsis: For the last 25 years, New Zealand has hosted an annual design competition that challenges sculptors, costume designers, textile artists and makers of all stripes to explore the boundary between fashion and art, and to "get art off the walls and onto the body." The competition is the country's largest art event, and each year it culminates in a live runway show for winners in front of an audience of 50,000. Now on display at the Peabody Essex Museum, "World of WearableArt" — the exhibition — presents 32 ensembles that represent the competition's most unique, spectacular and outlandish wearable artworks. Expertly crafted in a range of materials, from wood and aluminum to fiberglass and taxidermy, these creations celebrate lavish creativity and push the limits of wearability. P.E.M. is the exclusive U.S. east coast venue for this interactive and theatrical exhibition.
Jared Says: "Just go, delight, have fun, and marvel!"
Excited for a new season of "Sing That Thing!"? Tell Jared about it on Facebook or Twitter!