Everywhere you go in developing countries, you find hard working people struggling to scrape out a living. It's no different on the small island of Antigua. Every few thousand feet or so on this narrow two lane road you come across folks cooking and selling jerk chicken at roadside stands or hawking clothes purchased in the United States from the back of cars.    
Luke, a cab driver who prefers to use only his first name, said there's nothing mysterious about having an entrepreneurial spirit.
"It's simple," he said. "You put your mind to work, you say you want that, and you work hard to achieve it," he said. "Like me, I knew I wanted to be on my own, I worked for other people, I work hard, accumulate my money and get what is mine to do whatever I want."
Luke owns this taxi and two others. He doesn't believe there's anything particularly special about believing in hard work. It's just the way it is, he says.
Anne Jonas, private secretary to the Governor General of Antigua and Barbuda, agrees.
"We have been taught that our people are our biggest resources and that education is the way to excel," she said. "Then many persons are using that spirit, that training to then move from one level to the next."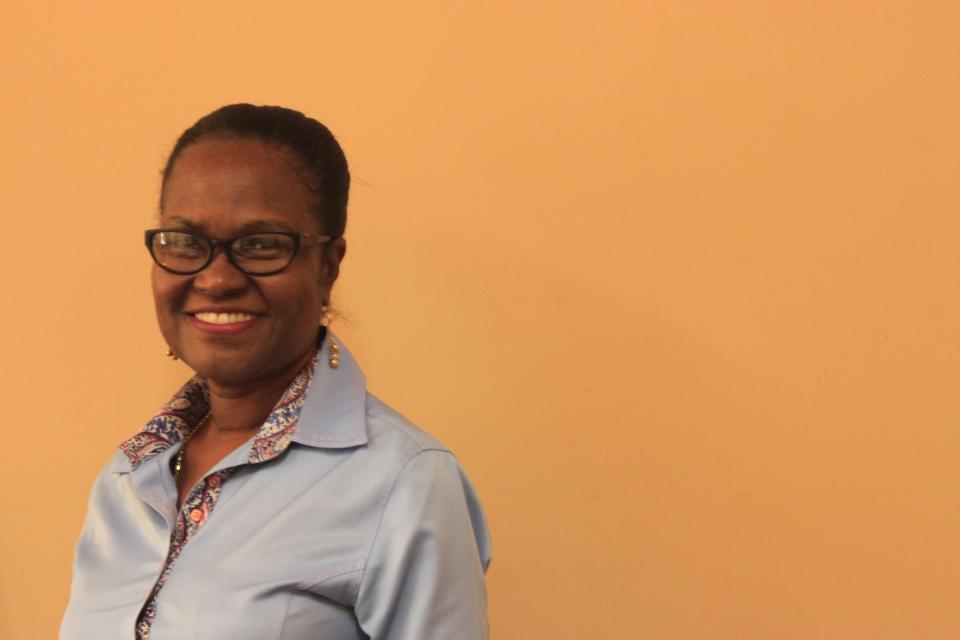 Photo Credit: Phillip Martin/WGBH News
 And few, her friends here say, have risen as far as Antiguan native Colette Phillips, who now lives in Boston.
"Very close, since a teenager. So I've known her all her life, just about," said Conrad Luke — no relation to the taxi driver — at the end of the day while he was shuttering his hardware store in downtown St. John's, the capital of Antigua. He beamed with pride reflecting on a recent newspaper article about his childhood friend, who recently was listed in Boston Magazine as one of the 100 most influential women in Massachusetts history. 
"Tremendous success," Luke said. "And I think I saw Sojourner Truth on the list."
Dr. Rodney Williams, the Governor General of Antigua and Barbuda and Phillips' cousin, says her success is not incidental.
"Colette, you could always see she was a person with ambition, who aspired to be something good, something great," he said. 
But Williams, a medical doctor, said for most natives of the Caribbean, success has not come easy.
"We came from a rather agricultural background where our parents were in the fields working for the plantocracy," he said.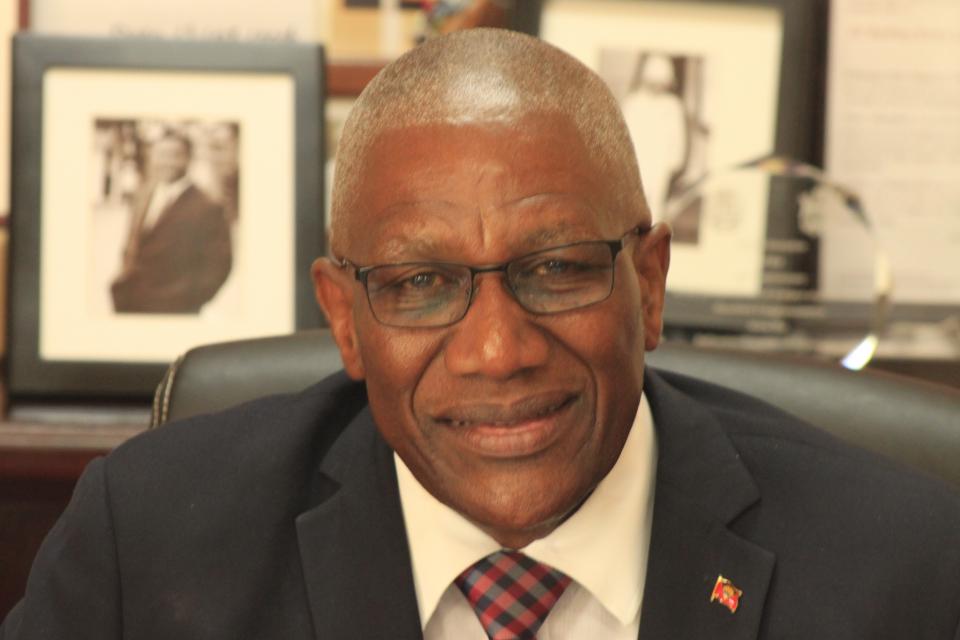 Photo Credit: Phillip Martin/WGBH News
Agricultural work meant that most black Antiguans had little chance of rising, said Williams. Some, like Phillips' parents, started their own businesses — stores that sold all manner of products — and they essentially unshackled themselves from the sugar plantations. Over time, Antigua's leaders saw a critical need to transition to a more sustainable economy.
"V.C. Bird, our first prime minister, decided to transform the economy from an agricultural-based economy into a tourism-based economy, and that made our people now begin to increase their earning power and enjoy a higher standard of living," Williams said.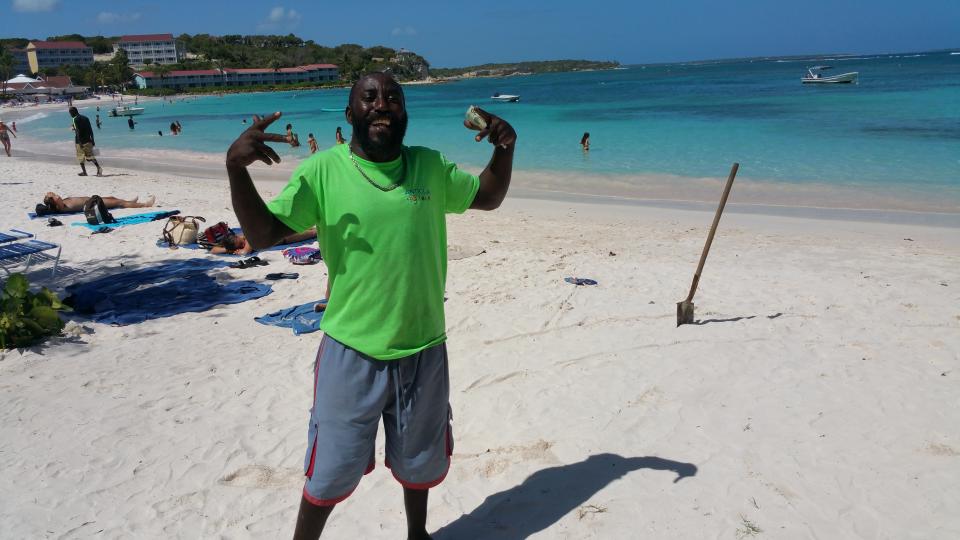 Photo Credit: Phillip Martin/WGBH News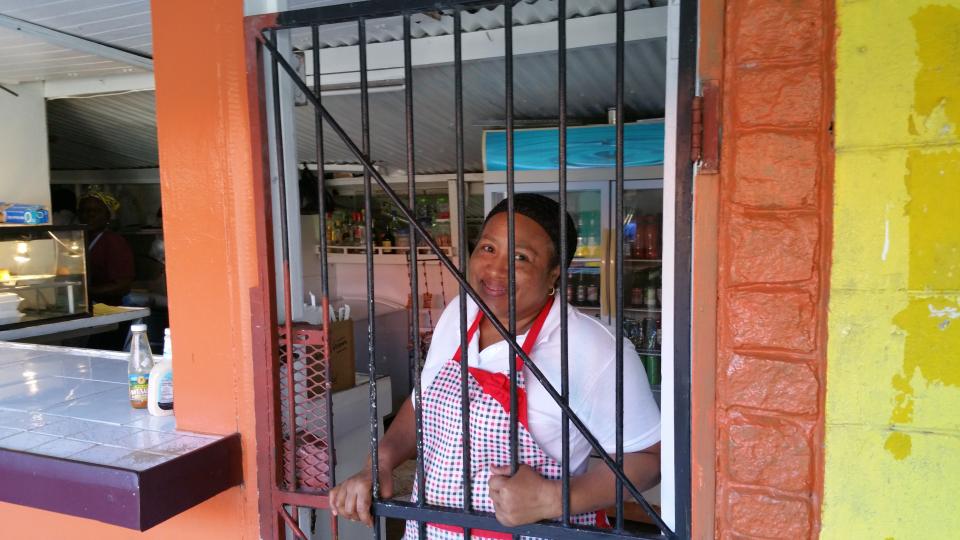 Photo Credit: Phillip Martin/WGBH News
Antiguans began setting up their own businesses geared toward tourists, from taxi companies to beach chair rentals. But some experts say the irony of the entrepreneurial spirit is that many of the best and brightest — like Colette Phillips of Boston — have left the Caribbean in droves.
Paul Hare is an economist for the European Union, who I caught as he was flying from the nearby island of Montserrat.
"Many of the jurisdictions in the Caribbean find there is a real shortage of people who want to start businesses and be entrepreneurs," he said. "Part of the problem is a lot of the better educated and more energetic people in the Caribbean have left to set up businesses elsewhere in the world, probably very successfully. But the Caribbean badly needs them." 
But Antigua, of all the 28 nations of the Caribbean, still boasts a relatively strong entrepreneurial sector — so much so that other Caribbeans migrate here. And here there's still a belief, reflected symbolically in the nation's highest peak, Mt. Obama.
"Yes, we can," said Luke, the independent taxi driver. He says that he's planning to buy a fourth taxi cab. 
"I have to work towards that route to get to where I'm supposed to be," Luke said.
As we drive back to Antigua's capital St. John's, a city of colorful pastel buildings, we pass by dental offices, butcher shops, hardware stores and cobblers owned and run by Antiguans. Colette Phillips thinks that is significant.
"I grew up in a country where most of the people who were my parents' friends were highly independent, professional people," she said. "You looked at all of the authority figures in my life and they looked like me, so I didn't feel in any way limited."
And as someone who went on to achieve entrepreneurial success in Boston, Phillips said she'd like to return to Antigua one day. It's an idea that leaves her elderly mother, Ionie Phillips, now living on a hill on the Caribbean Sea, overjoyed.
"Colette is—I haven't enough words to tell you about that young lady," Ionie Phillips said. "Of all the children, she [makes] me proud."
Reporting for this story was supported by the International Center for Journalists and S&P Global. This story is Part Two of a two-part series. Click the link below for Part One.