This week, WGBH News' Arts Editor Jared Bowen's recommendations send you to the theater and the ballet.
'Mrs. Packard', presented by Bridge Repertory Theater and Playhouse Creatures Theatre Company at the Cambridge Multicultural Arts Center through April 9.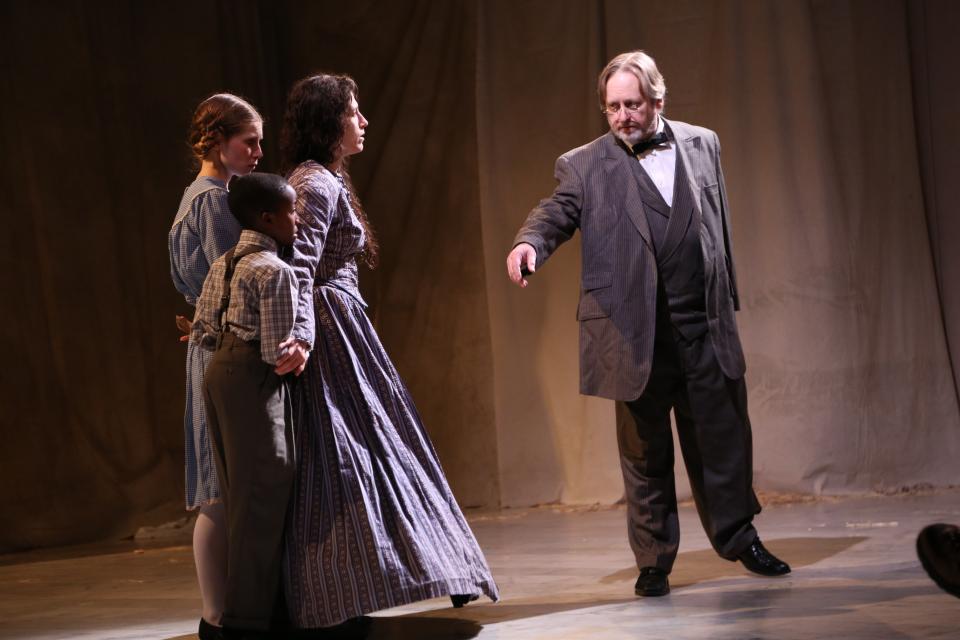 Photo Credit: Marc J. Franklin
Synopsis: Set in 1861 Illinois, Elizabeth Packard is proclaimed insane by her husband and committed against her will to an insane asylum. Inspired by true events, Emily Mann's stunning American drama chronicles one woman's struggle to fight for her life and, in the process, right a system gone wrong. Penned by American theater icon, Emily Mann, the play was originally staged at the McCarter Theatre in Princeton, NJ, where Mann has served as Artistic Director for more than two decades. This production, running at the Multicultural Arts Center in Cambridge, is the play's first appearance in any other region of the country, and Mann herself has been directly involved in the production.
Jared Says: "A very absorbing excavation of a very devastating history."
'Our American Hamlet', presented by Commonwealth Shakespeare Company at Sorenson Center for the Arts at Babson College in Wellesley through April 2.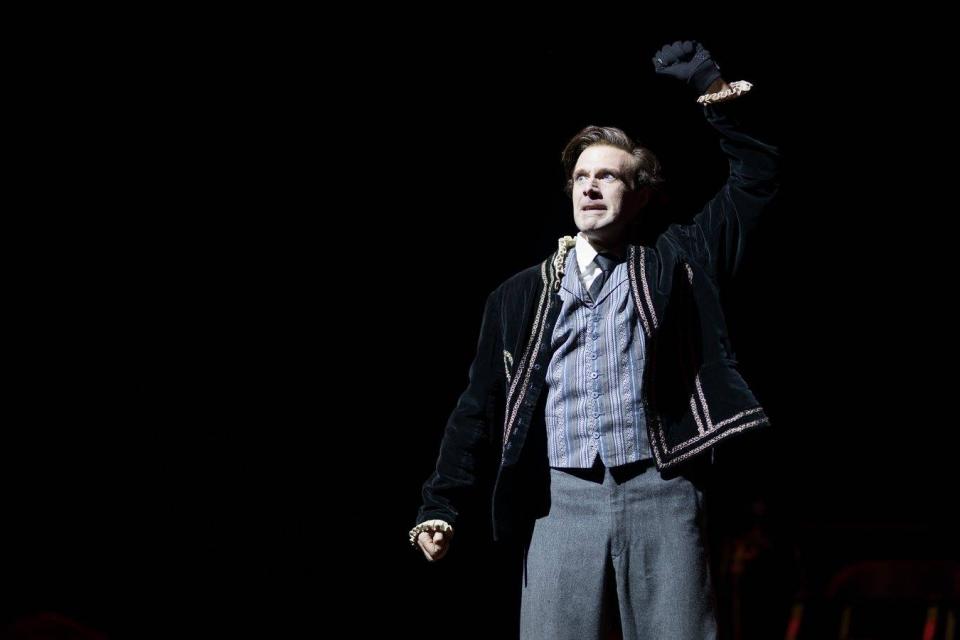 Photo Credit: Nile Scott Shots
Synopsis: The year is 1866, less than a year after President Lincoln was assassinated by John Wilkes Booth. His brother, Edwin Booth, is one of the greatest Shakespearean actors of the nineteenth century. To save his legacy, Edwin decides to perform Hamlet on Broadway, a role he performed in the past to great acclaim. A huge crowd turns up for the performance—but it isn't clear whether they are there to see the actor perform, or to exact their revenge. Jacob Fishel, an actor with a wide-ranging career on television and on and off Broadway, takes on the role of Edwin Booth.
Jared Says: "Fascinating history at play."
'Grand Concourse', presented by Speakeasy Stage Company through April 1.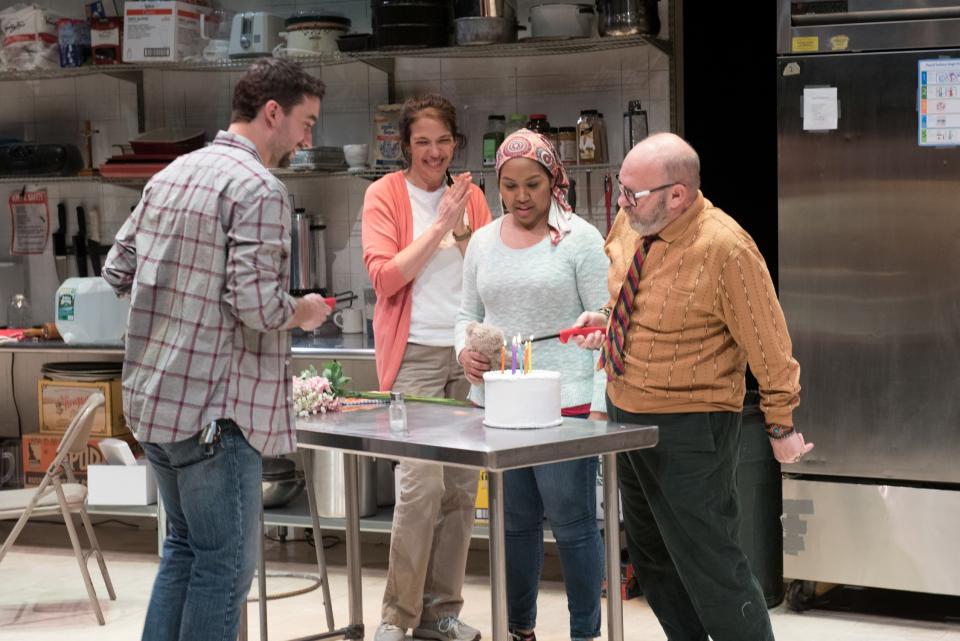 Photo Credit: Glenn Perry Photography
Synopsis: Shelley, a Catholic nun and former high school basketball star, now struggles to find meaning in her work as the manager of a Bronx soup kitchen. With the help of Oscar, a former Dominican dentist now making a living as a security guard, Shelley tends to her flock, a colorful crew that includes Frog, a homeless former intellectual who now passes time writing joke books. The arrival of Emma, a college dropout looking for a sense of purpose, is at first a welcome addition to the team, but the girl's erratic behavior soon takes its toll. In unpacking the notion of altruism, 'Grand Concourse' explores the mysteries of faith, forgiveness, and compassion.
Jared Says: "A play about when bad people happen to good and moderately bad people."
Kylián / Wings of Wax, presented by Boston Ballet at the Boston Opera House through April 2.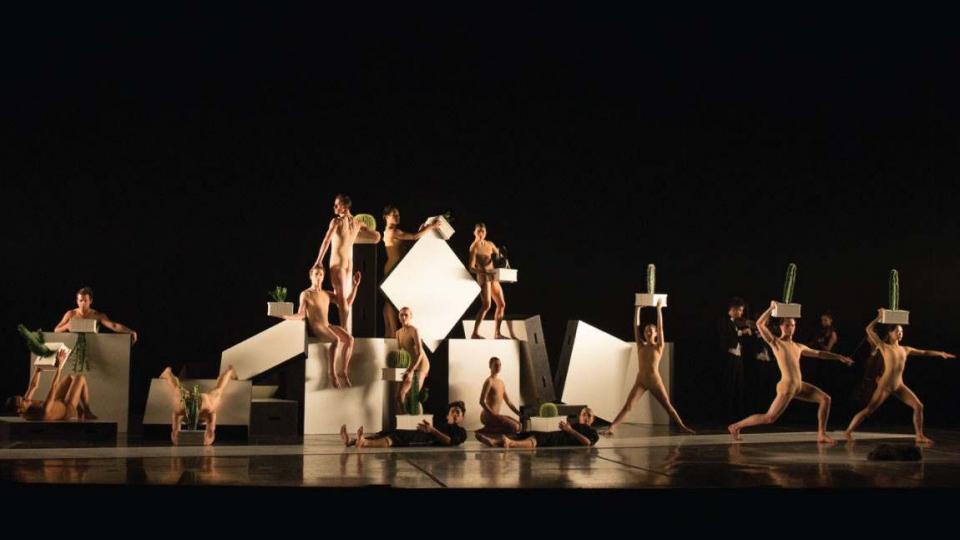 Photo Credit: Rosalie O'Connor
Synopsis: Boston Ballet's spring season continues with 'Kylián / Wings of Wax', a trio of ballets by three choreographic masters. The program opens with George Balanchine's charming and spirited Donizetti Variations set to excerpts from the composer's final opera 'Don Sebastian', followed by 'Kylián''s hauntingly beautiful 'Wings of Wax' with a score of musical selections by Heinrich Ignaz Franz Biber, John Cage, Philip Glass and J.S. Bach. Alexander Ekman's delightful and witty 'Cacti' closes the program accompanied by a collage of orchestral music performed by the Boston Ballet Orchestra and a string quartet.
Jared Says: "Another reminder of why we should be seeing just about everything that the consistently superb Boston Ballet does!"
Have arts news you're dying to share? Tell Jared about it on Facebook or Twitter!