Brace yourselves, theater fans: "Hamilton," the most lauded musical in a generation, is coming to Boston...eventually.
Broadway in Boston announced Monday night that "Hamilton" will touch down in Boston for a nine-week engagement, but not until September 2018. The box-office phenomenon, which won 11 Tonys last year, including Best Musical, is slated to run from Sept. 18 to Nov. 18 in 2018.
"The significance of having "Hamilton" in Boston is that it is the biggest show in the world right now as far as theatrical productions," said Tivon Marcus, Vice President of Broadway in Boston. "I think people really like to see a story about themselves, and this is a story about all of America."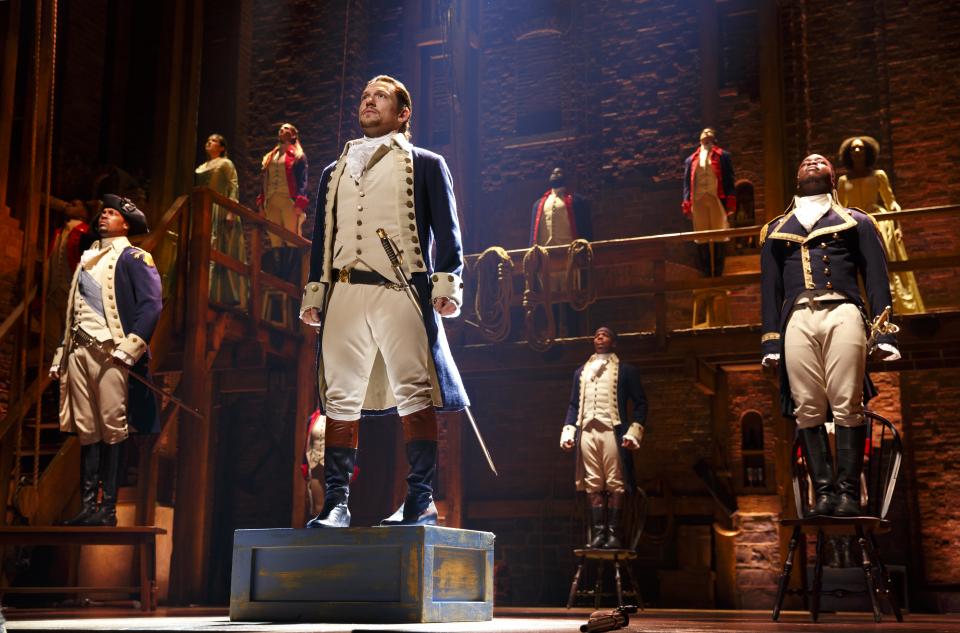 Photo Credit: Joan Marcus/Broadway in Boston
Tickets for the Broadway production have been notoriously difficult to land which has only driven demand for local stops on the national tour. But Marcus says since the tour originated on the west coast and is traveling east, Boston fans will have to wait patiently.
"With all live theater you're physically moving something around," he explained. "If we had the opportunity to just put everybody on a train and bring them here to Boston, we would do it," he said. 
The new season also features the Boston debuts of the Tony-winning musical "Fun Home," "On Your Feet!", a jukebox musical which charts the rise of singer Gloria Estefan, and "Disney's Aladdin" based on the studio's animated film. It also includes the musical "Waitress," which originated at the American Repertory Theater, and the returns of both "The Book of Mormon" and "The Phantom of the Opera." "Phantom" fans get another look at the story in "Love Never Dies," which Andrew Lloyd Webber wrote as a sequel. It finds the Phantom taking up residence at New York's Coney Island 10 years after his disappearance from the Paris Opera House.
Individual ticket sales to all shows, including "Hamilton," will be announced at a later date.