Every week, WGBH Arts Editor Jared Bowen sums up the exhibitions, theater, movies and music you should check out in and around Boston.
Rafael Soriano: The Artist as Mystic, on view in the McMullen Museum of Art at Boston College through June 4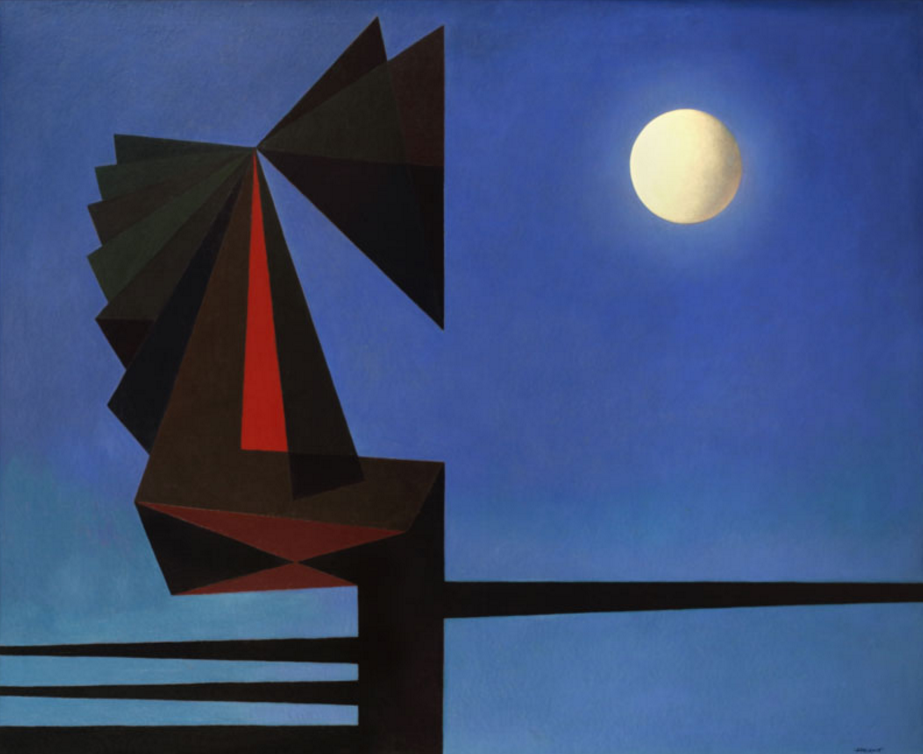 Photo Credit: McMullen Museum of Art
Synopsis: An unprecedented examination of his life's work, Rafael Soriano: The Artist as Mystic focuses on the multiple influences that nurtured a style where, in his words, "the intimate and the cosmic converge." the exhibition comprises more than ninety paintings, pastels, and drawings by the acclaimed master of geometric abstraction, who immigrated to the United States in 1962 as a result of the Cuban Revolution. A global figure in the twentieth-century art world, his work resonated with such international artists of Latin American origin as Roberto Matta, Rufino Tamayo, and Wifredo Lam. Beginning with Soriano's works in the Cuban geometric abstract style, the exhibit moves to his transitional, experimental paintings from the 1960s and 1970s, reminiscent of surrealist biomorphism. The exhibition concludes with luminous, mystical imagery in paintings from Soriano's mature period.
Jared Says: "Relish the work Elizabeth Thompson Goizueta has done in excavating Soriano's work and story... He really is a painter's painter."
Cabaret, presented at the Boston Opera House through February 12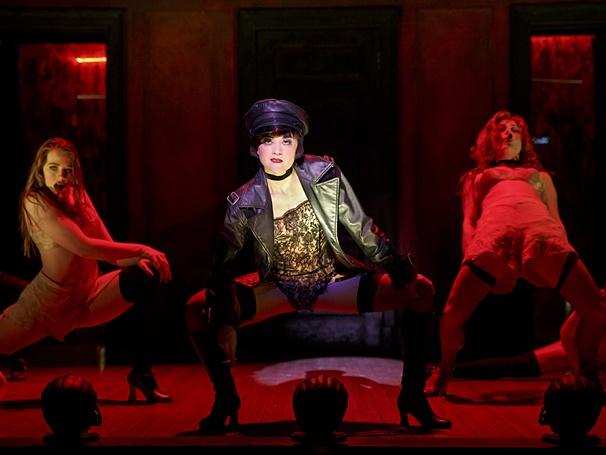 Photo Credit: Broadway.com
Synopsis: Welcome to the infamous Kit Kat Klub, where the Emcee, Sally Bowles and a raucous ensemble take the stage nightly to tantalize the crowd—and to leave their troubles outside. But as life in pre-WWII Germany grows more and more uncertain, will the decadent allure of Berlin nightlife be enough to get them through these dangerous times? As a product of the tumultuous 1960s, the original Cabaret seduced and entertained while commenting on social issues and showing a frightening vision of our darkest potential. In its own day, and almost 50 years later, Cabaret validates the power of musical theatre to reflect a complicated world and the willingness of audiences to see ourselves in its mirror. John Kander, Fred Ebb (CHICAGO), and Joe Masteroff's Tony-winning musical features some of the most memorable songs in theatre history, including "Cabaret," "Willkommen" and "Maybe This Time."
Jared Says: "Wildly entertaining until it knocks you sideways."
Trans Scripts, Part I: The Women, presented by the American Repertory Theater through February 5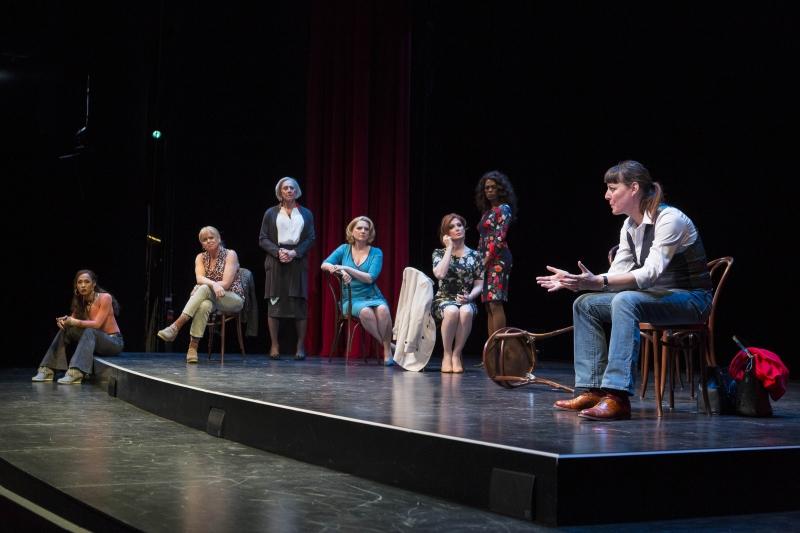 Photo Credit: Gretjen Helene Photography
Synopsis: Drawn from dozens of interviews conducted around the world, Trans Scripts uses the real words of women to shed light on the rich and diverse experiences within the transgender community. The show's seven characters range in age and life experience, from an African-American and Latina trans woman in her late 20s who transitioned at 17, to a British gynecologist in her 70s who transitioned to a woman at 68 and Jo Bonney (Father Comes Home From the Wars (Parts 1, 2 & 3)) directs a cast of seven in the US premiere of this moving, humorous, and timely work that received a Fringe First Award for new writing at the 2015 Edinburgh Festival Fringe. This performance coincides with the I.D. Festival, a series celebrating the diverse experiences of the trans community by exploring issues of gender identity.
Jared Says: "You get a wide array of viewpoints, and I think a very deeper understanding of what transgender people very individually go through."
Really, presented Company One Theatre through March 4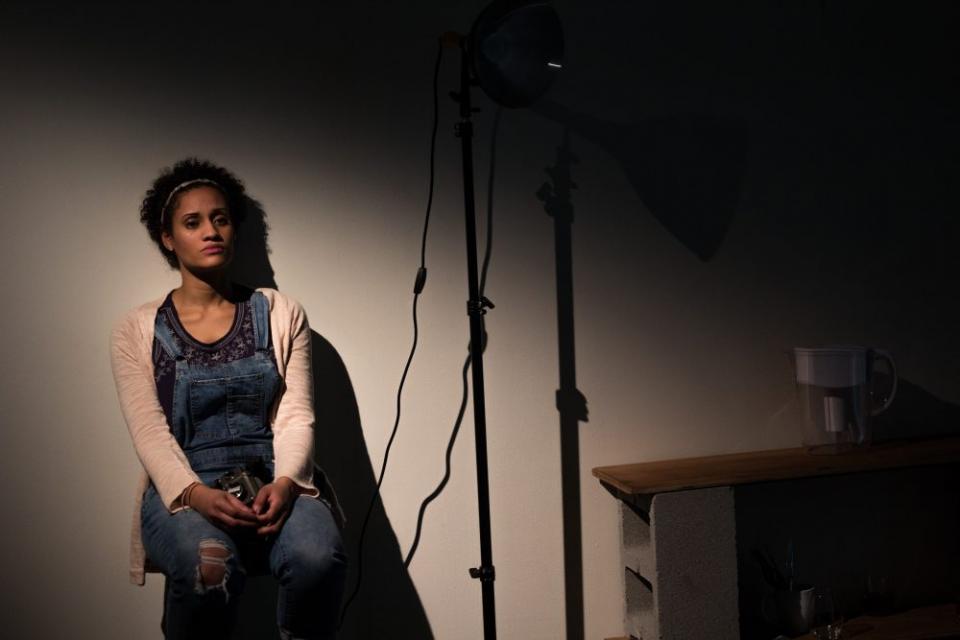 Synopsis: In a studio filled with photographs, two very different women work to process the disappearance of a charming, volatile artist. But which of them really knew him? Staged in the intimate Matter & Light Fine Art gallery, this striking, lyrical new work follows the people he left behind as they sort through his remaining photos—which offer confounding clues into the person they both loved. Through sound and silence, flash and shutter, Really explores the elusive way in which photography freezes a moment in time, and what effect that image has on memory.
Jared Says: "A very different type of theater, very engaging to think of how art impacts mourning."
Think we're missing something? Have a show you need to rave about? » Tell Jared about it on Facebook or Twitter