Every week, WGBH Arts Editor Jared Bowen sums up the exhibitions, theater, movies and music you should check out in and around Boston.
Thurgood, presented by New Repertory Theatre through February 5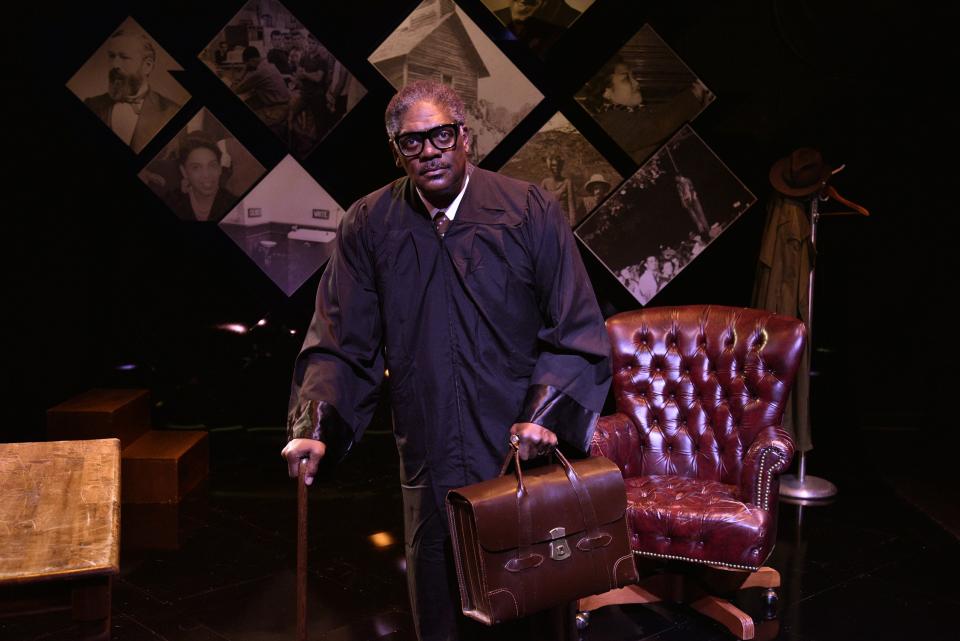 Photo Credit: Andrew Brilliant / Brilliant Pictures
Synopsis: Featuring Johnny Lee Davenport (The Whipping Man) as Justice Thurgood Marshall, the first African American to sit on the Supreme Court, Thurgood spans Marshall's impressive career as a lawyer, arguing such landmark cases as Brown v. Board of Education. Presented during the final month of the Obama administration, Thurgood is a tribute to Marshall's enduring legacy. The politics of our country and the laws governing our nation, based on the Constitution of the United States, apply to, and protect all Americans, not just the rich, and privileged. Thurgood gives us hope and the assurance that one man can make a difference!
Jared Says: "It feels somewhat like a history lesson, but it's a very very engaging one."
A Doll's House, presented by the Huntington Theatre Company through February 5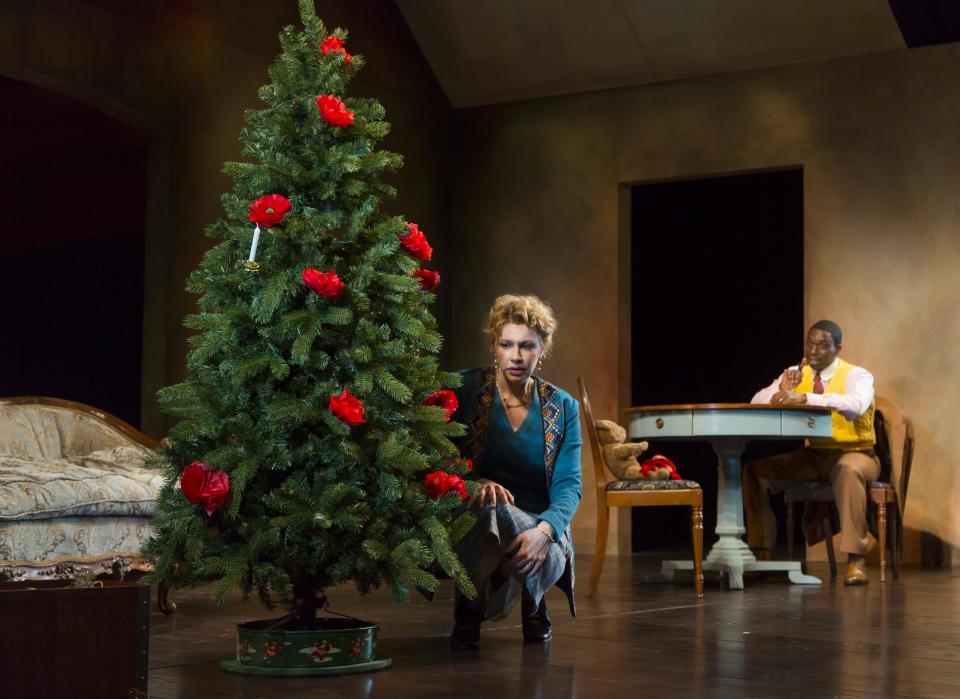 Photo Credit: T. Charles Erickson
Synopsis: Nora and Torvald Helmer are living their dream life: happily married with children and security. When Nora risks her reputation to save her husband's life, the consequences test the limits of their love. Considered the father of modern drama and one of the most important playwrights of all time, Henrik Ibsen's A Doll's House was an international breakthrough hit and the show is still widely regarded as a landmark production. In an acclaimed new translation by Bryony Lavery - an award-winning British dramatist who has written over 20 plays, including the prized play Frozen -  this powerful, groundbreaking classic about marriage, money, and equality remains as compelling and relevant as ever.
Jared Says: "A profound and electric interpretation."
Colonial Theater Update, Emerson College signs long term agreement with Ambassador Theatre Group for Colonial Theatre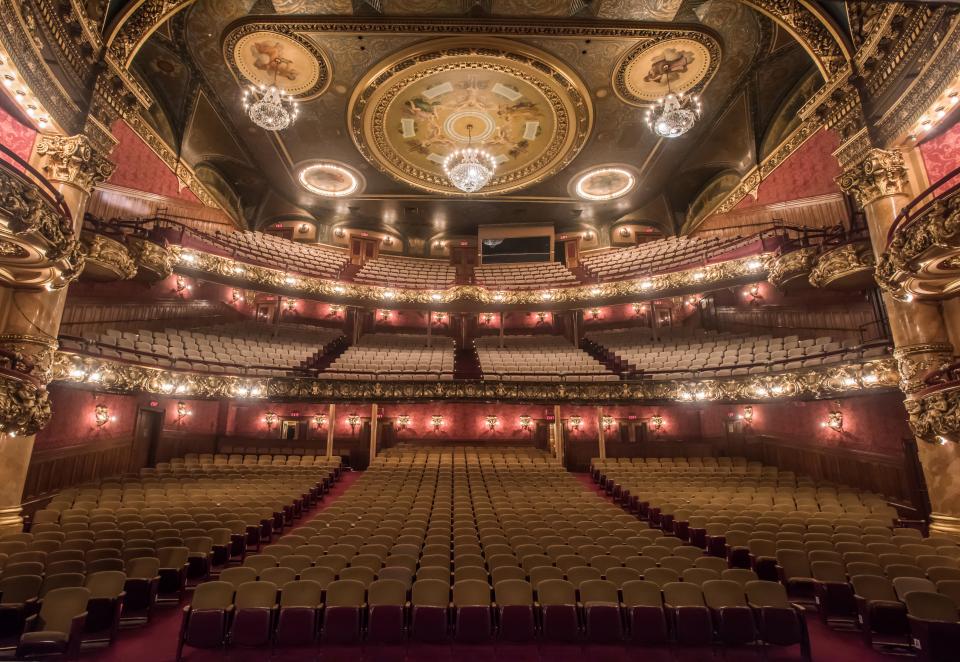 Photo Credit: Betsy Cullen
Synopsis: Over a year after shutting its doors, the historic Colonial Theater has a new lease on life. Emerson College announced Sunday that it has negotiated a long term agreement with Ambassador Theater Group to bring "first-class productions" back to the Colonial Theater, per Emerson's President Lee Pelton. Opened in 1900, the Colonial is one of the nation's most historic theaters. Broadway hits like Porgy and Bess, Oklahoma!, and Stephen Sondheim's Follies all got their start at the Colonial. Emerson College closed the theater in 2015, saying there were no longer enough events to keep it open. The college then drew epic backlash when it considered turning some of the Colonial into a dining hall. Now, the Colonial will be in the hands of ATG, an international theater organization with 46 venues around the world including two on Broadway. The company expects to host a variety of top-tier, pre-Broadway performances, as well as concert and comedy programming. ATG will also be in charge of renovations and repairs to the historic theater. 
Jared Says: "[ATG] is trying to get a foothold in North America, this is the perfect way to do it."
Museum Directors special forum, airs on Open Studio Friday, January 13 at 8:30PM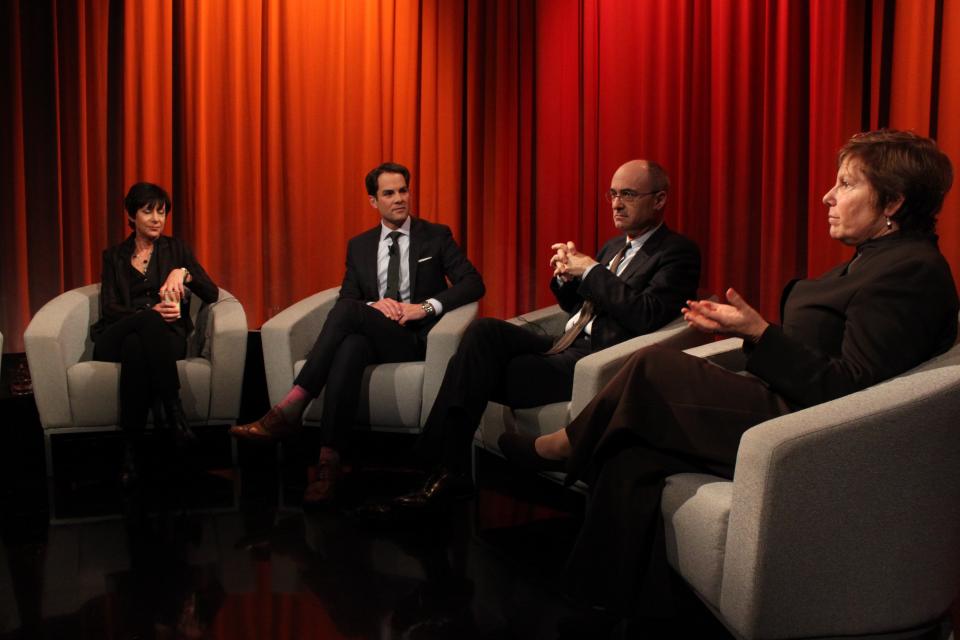 Synopsis: This week, Open Studio is devoting an entire episode to a special half-hour forum discussion with four Boston area museum directors. Joining Jared Bowen is Ann and Graham Gund Director of the Museum of Fine Arts, Matthew Teitelbaum, Norma Jean Calderwood Director of the Isabella Stewart Gardner Museum, Peggy Fogelman, Elizabeth and John Moors Cabot Director of the Harvard Art Museums, Martha Tedeschi, all of whom are new to their respective institutions. To provide some balance, the final panelist is Ellen Matilda Poss Director of the Institute of Contemporary Art, Jill Medvedow, who's been with the ICA since 1998 and was instrumental in their move to the Waterfront.
Jared Says: "You'll get a picture, as it were, of the arts landscape."
What do you think about the future of the arts in Boston? » Tell Jared about it on Facebook or Twitter