Every week, WGBH Arts Editor Jared Bowen sums up the exhibitions, theater, movies and music you should check out in and around Boston.
The Artist's Museum, on view at The Institute of Contemporary Art - Boston through March 26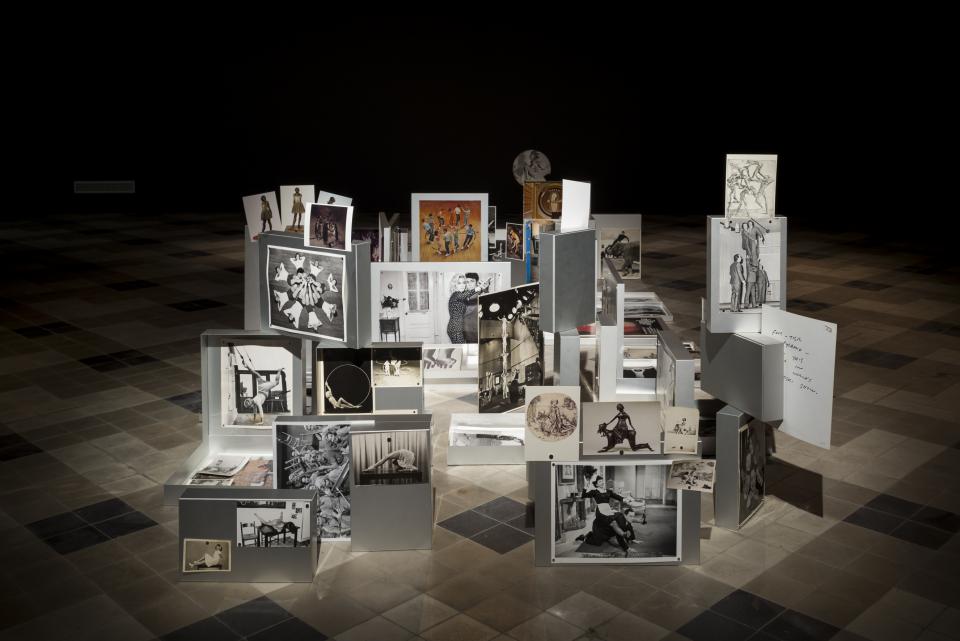 Photo Credit: Sven Laurent
The ICA/Boston's Synopsis: "The desire to collect objects and images of personal significance, and to make connections between them, is a nearly universal human experience. For centuries, artists have collected artworks, along with diverse cultural artifacts and natural materials, as vital sources of inspiration and to create highly individualized models of their world. The Artist's Museum begins with this impulse to collect and connect, bringing together large-scale installations, photography, film, and videos that employ artworks from the past as material in the present, animating existing artworks, images, and histories to reveal art's unexpected relationships and affinities. Each of the artists in The Artist's Museum reimagines the lives of artworks and charts recurring forms and themes across cultures and history. They tweak the language of museum display and organization to engage a variety of disciplines and subjects, from dance, music, and design to gender, sexuality, and technology."
Jared Says: "It's what we've come to expect from the ICA - A reliably smart, unconventional, and revealing show."
"Mame", presented by Stoneham Theatre through December 23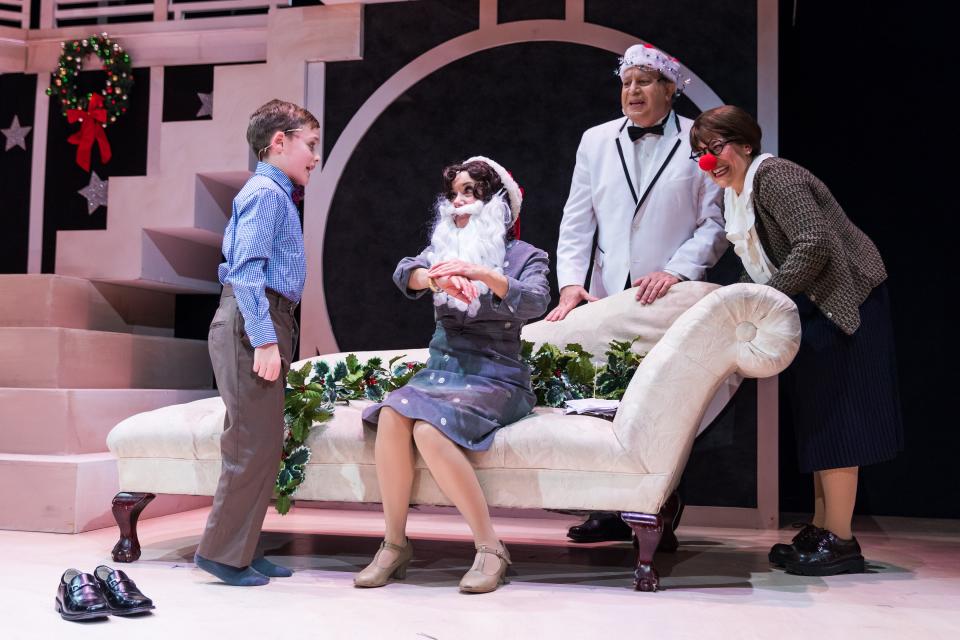 Photo Credit: Nile Hawver / Nile Scott Shots
Stoneham Theater's Synopsis: "This unforgettable Tony Award-winning classic Broadway musical centers on the irrepressibly eccentric Mame Dennis (Kathy St. George), who lives a carefree life in 1920s New York until she unexpectedly becomes the guardian to her 10-year-old nephew, Patrick (Cameron Levesque). Rather than change her ways, Mame introduces Patrick to all the wonder of her wild bohemian world while discovering the joy of having a family of her own."
Jared Says: "Kathy St. George brings this wondeful tenderness to this otherwise huge, indominable Mame"
"Journey to the West," presented by Central Square Theater through December 31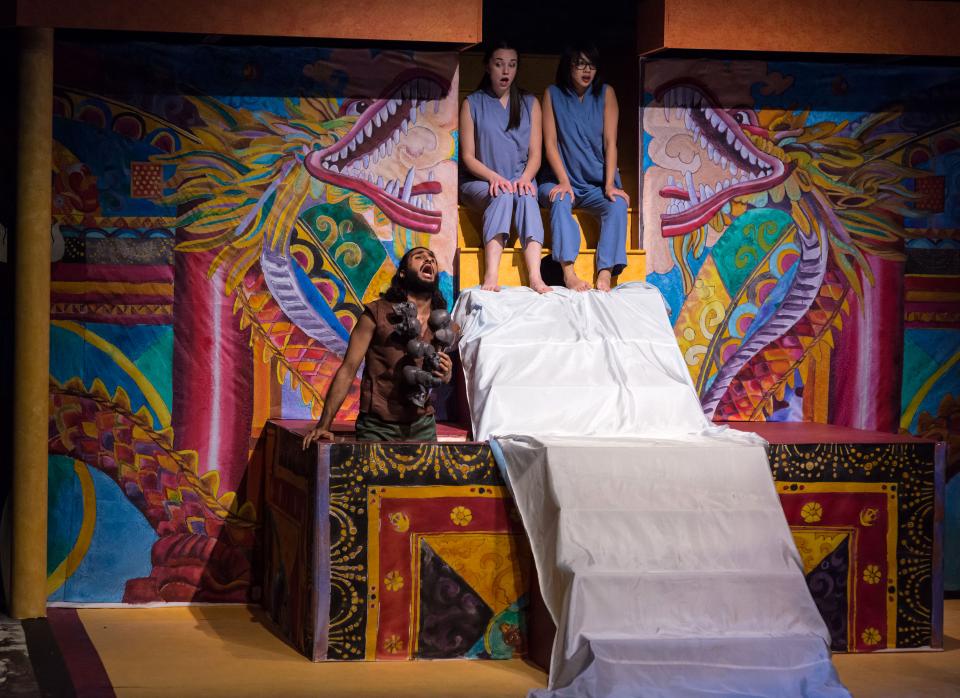 Photo Credit: A.R. Sinclair Photography
Central Square Theater's Synopsis: "In the beloved comic Chinese novel a monk travels from China to India in search of spiritual enlightenment and Buddhist scriptures. Mary Zimmerman's ... adaptation delivers whimsy, delight, and a combination of comedy, adventure, and satire mixed with a mystical dreamscape filled with lyrical beauty. For everyone who enjoyed our holiday staple, Arabian Nights, Journey to the West promises to be a comic adventure for all ages celebrating the vitality of human perseverance."
Jared Says: "Lots to admire, but a bit too much baggage on this journey."
"Murder for Two", presented at the The Lyric Stage Company of Boston through December 24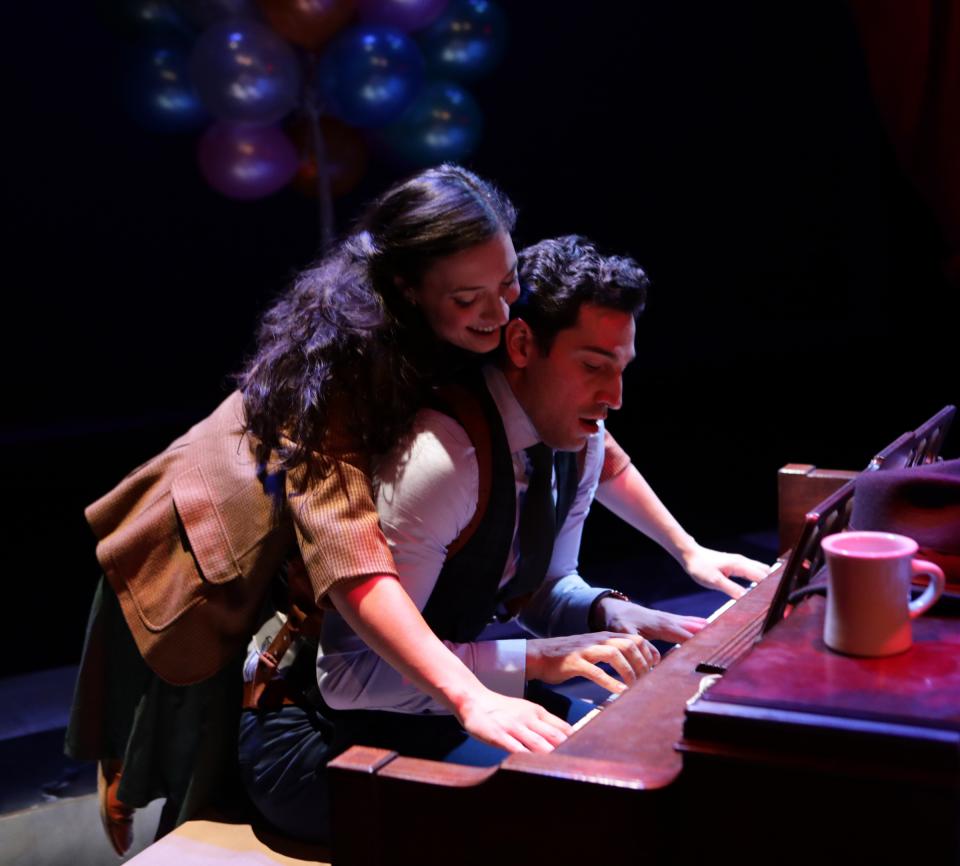 Photo Credit: Mark S. Howard
The Lyric Stage Company's Synopsis: "In this hilarious musical mystery, one actor plays the detective and one actor plays all the suspects, and they both play the piano!  This witty, winking homage to old-fashioned closed-room murder mysteries is a delirious gift for two multi-talented actors, and its blend of music and mayhem will be a delicious treat for the holidays."
Jared Says: "Welcome, silly, escapist fun with Kudos for budding comedian Kirsten Salpini."
Any holiday arts you think we've missed? » Tell Jared about it on Facebook or Twitter
This post has been updated.