Every week, WGBH Arts Editor Jared Bowen sums up the exhibitions, theater, movies and music you should check out in and around Boston.
The Artist's Museum, on view at The Institute of Contemporary Art - Boston through March 26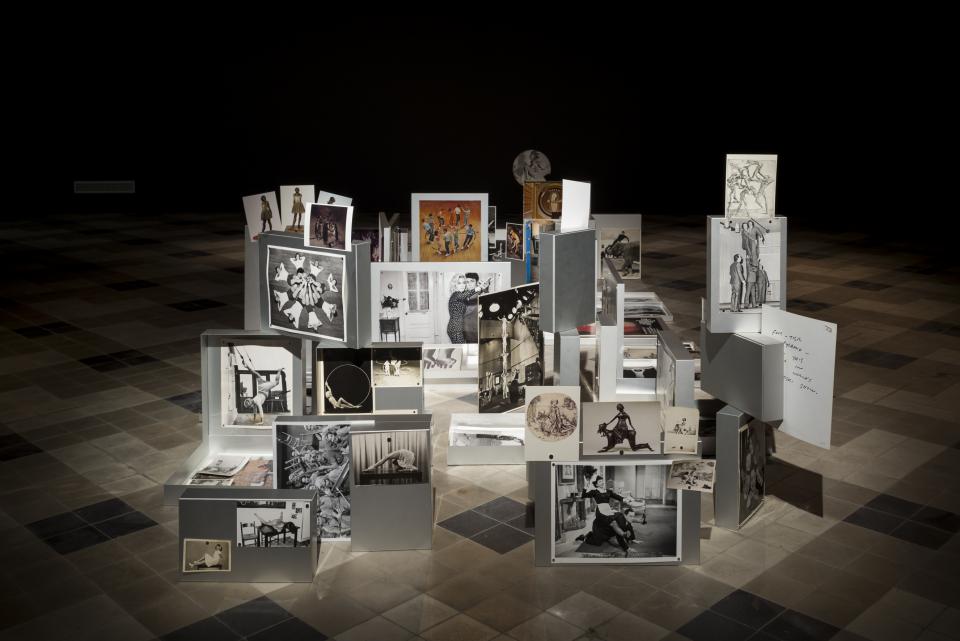 Photo Credit: Sven Laurent
Synopsis: The Institute of Contemporary Art/Boston presents The Artist's Museum, an exhibition focused on the creative impulse to collect and connect, featuring work by twelve American and European artists, including Rosa Barba, Christian Marclay, Rosemarie Trockel, Carol Bove, Rachel Harrison, Louise Lawler, Mark Leckey, Pierre Leguillon, Goshka Macuga, Xaviera Simmons, and Sara VanDerBeek. The exhibit also features a major new commission by Anna Craycroft, The Earth is a Magnet (2016), arguably the artist's most ambitious work to date. Made up of more than 150 objects covering two small galleries, the work brings together the photography, biography, and inventions of Berenice Abbott— celebrated for both her street photography and her rigorously scientific images made at MIT—with video, sculpture, and photography by a peer group of younger artists. Occupying the West Gallery, The Artist's Museum showcases artworks that combine appropriated images, pre-existing artworks, and collected artifacts to create unexpected relationships across cultures and history in installations, photography, film, and video. 
Jared Says: "It's what we've come to expect from the ICA - A reliably smart, unconventional, and revealing show."
Mame, presented by Stoneham Theatre through December 23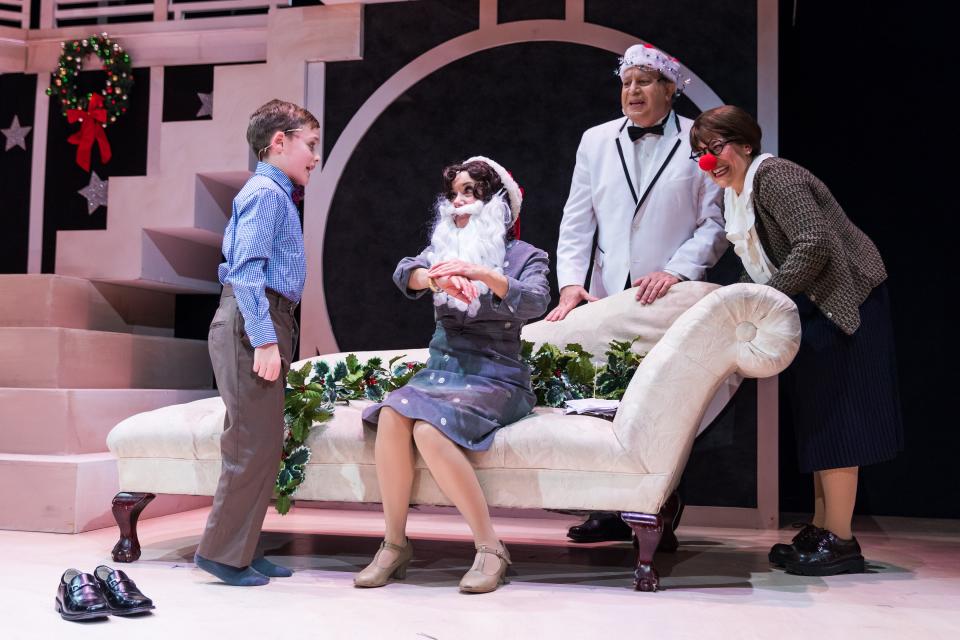 Photo Credit: Nile Hawver / Nile Scott Shots
Synopsis: This holiday romp centers on the irrepressibly eccentric Mame Dennis (Kathy St. George), who lives a carefree life in 1920s New York until she unexpectedly becomes the guardian to her 10-year-old nephew, Patrick (Cameron Levesque). Rather than change her ways, Mame introduces Patrick to all the wonder of her wild bohemian world while discovering the joy of having a family of her own. This Tony Award-winning classic Broadway musical features crowd favorites like Bosom Buddies and If He Walked Into My Life, and is directed and choreographed by Elliot Norton and IRNE award-winner Ilyse Robbins.
Jared Says: "Kathy St. George brings this wondeful tenderness to this otherwise huge, indominable Mame"
Journey to the West, presented by Central Square Theatre through December 31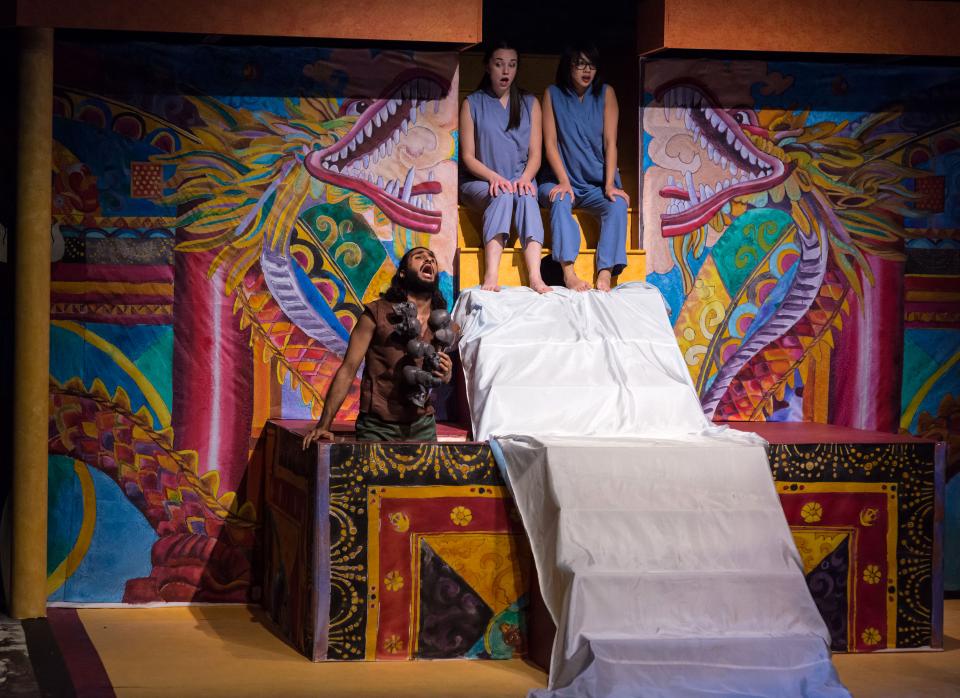 Photo Credit: A.R. Sinclair Photography
Synopsis: Based on the beloved comic Chinese novel, a monk travels from China to India in search of spiritual enlightenment and Buddhist scriptures. Mary Zimmerman's (Candide, Metamorphosis) adaptation delivers whimsy, delight, and a combination of comedy, adventure, and satire mixed with a mystical dreamscape filled with lyrical beauty. For everyone who enjoyed the holiday staple, Arabian Nights, Journey to the West promises to be a comic adventure for all ages celebrating the vitality of human perseverance.
Jared Says: "Lots to admire, but a bit too much baggage on this journey."
Murder for Two, presented at the The Lyric Stage Company of Boston through December 24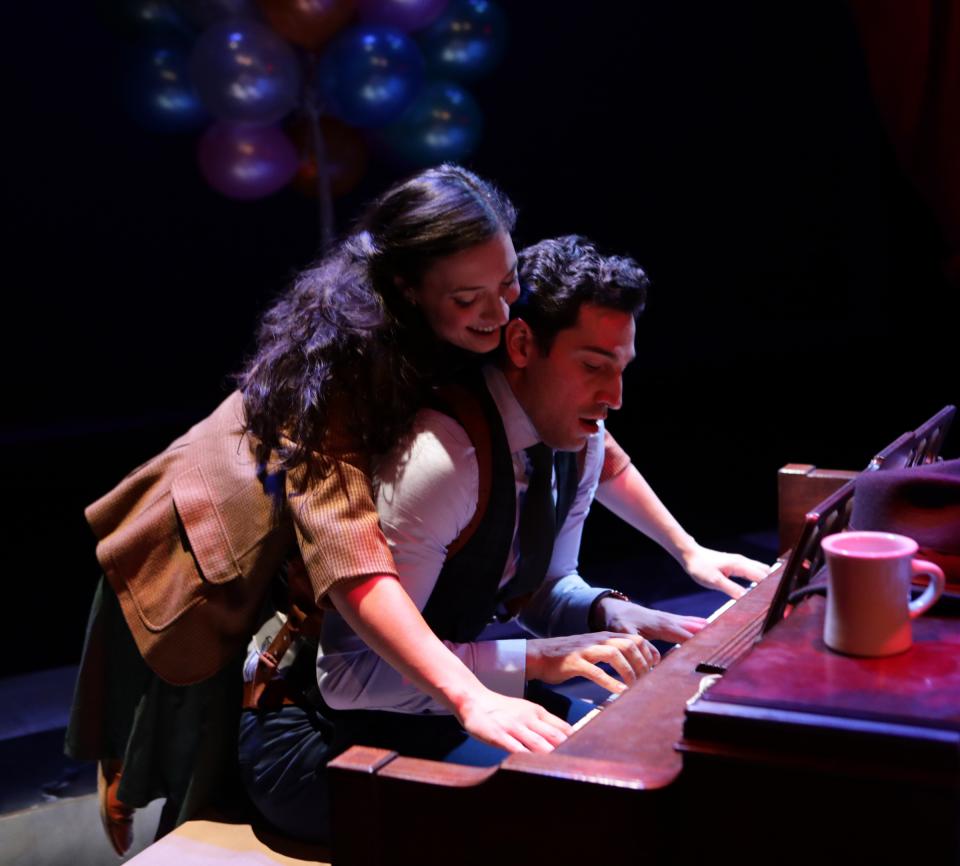 Photo Credit: Mark S. Howard
Synopsis: In this hilarious musical mystery, one actor plays the detective and one actor plays all the suspects, and they both play the piano! This homage to old-fashioned closed-room murder mysteries (think Clue!) is a delirious gift for two multi-talented actors, and its blend of music and mayhem will be a delicious treat for the holidays. Murder For Two is a musical spoof of the "Cozy Mystery" in which a neat crime is committed in an intimate setting. An eccentric supporting cast of characters surround the amateur detective who must sniff out a killer who has been hiding in plain sight the whole time. The Lyric Stage has assembled some of your favorite archetypes of the genre to the stage stage, including the female spouse, the femme fatale, the red herring, the fallen angel, and the friendly vicar among others. Can you guess whodunnit?
Jared Says: "Welcome, silly, escapist fun with Kudos for budding comedian Kirsten Salpini."
Any holiday arts you think we've missed? » Tell Jared about it on Facebook or Twitter